Written by

Roslyn Petelin, Course coordinator, The University of Queensland
In her book Wordslut, Amanda Montell argues that patriarchal assumptions deny women an active role in society, claiming that, "In our culture, men run the show".
With a degree in creative writing and linguistics, having studied "how language works in the real world", Montell has set out to "verbally smash the patriarchy". Her aim is to educate a readership of women who need "the knowledge to reclaim the language that for so long has been used against us".
She promises that:
By the end of this book you'll have all the nerdy know-how you need to sound like the sharpest word ninja in the room.
The wording of her promise sums up both the strengths and weaknesses of this book. Montell tries too hard to popularise her agenda by adopting up-to-date slang and jargon, although she must be fully aware of how transient and imprecise this strategy makes her argument.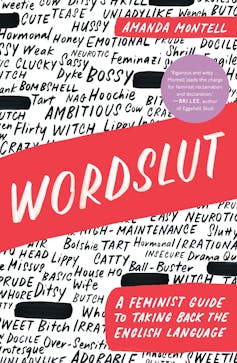 Authors: Roslyn Petelin, Course coordinator, The University of Queensland
Read more http://theconversation.com/wordslut-a-new-book-aims-to-verbally-smash-the-patriarchy-but-its-argument-is-imprecise-119160