Written by

Scott Morrison & Bill Shorten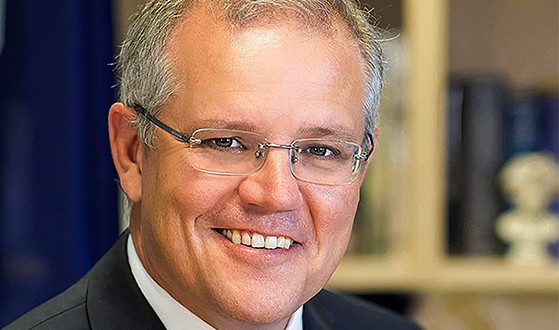 PRIME MINISTER:  Well thank you Basil and thank you to all of those who have joined us tonight for this important debate. We all agree that Australia is the best country in the world, but our future depends on a strong economy in the years ahead, the decade we will live in. Over the last five and a half years our Government has delivered a stronger economy. We have seen unemployment come down. We have seen record jobs growth, particularly for young Australians. Last year some 100,000 young Australians got a job, the strongest youth jobs growth ever.
We've seen the Budget now coming back into surplus next year for the first time in 12 years. What we've also seen is record funding in our hospitals, public hospital funding up more than 60 per cent. Public schools funding up more than 60 per cent. Bulk-billing for Medicare at it's highest ever levels. And here in Western Australia we've been able to fix the GST and deliver fairness for people in Western Australia, to ensure that our GST distribution system is fair, right across the country so we can invest in the essential services Australians rely on wherever they happen to live. Our plan is to keep that going.
Because we are facing stiff headwinds into the future for our economy and if our economy can't remain strong then the funding for those essential services is put at risk. So our plan is to continue to see jobs growth. One and a quarter million jobs over the next five years. Ensuring that we continue to back lower taxes for all Australians, for small businesses and family businesses. People who are working hard right across our economy. To ensure that we keep the Budget in surplus, as we've worked hard to bring it back to that surplus, to pay down the debt that we inherited. And to ensure that we continue to invest in the essential services, the schools and the hospitals at record levels. And the mental health services in particular, taking on the biggest challenge I think we have; that is of youth suicide around this country. Finally to keep Australians safe and to keep our borders secure.
This election of course will be close. Elections always are and they're always fundamentally a choice. A choice between myself as Prime Minister or Mr Shorten.
A choice between our Government that has been able to keep our economy strong and policies that will continue to do that and the policies of the Labor Party, which I believe will weaken it. A Government that has lowered taxes and legislated to do that not just today, but into the future - against a Labor Party who wants to increase taxes by $387 billion.
A Government that has demonstrated that it knows how to manage money, because if you can't manage money you can't run the country and we have the track record to do that and we know what happened last time that the government switched to Labor at a federal level. So as we look forward, we have a plan to take our economy into the future, to ensure that we continue to create jobs that we support the essential services that Australians rely on, So we can build our economy to secure your future.
BILL SHORTEN, LEADER OF THE OPPOSITION: Good evening everybody. Well I hope that right across Australia you'll find tonight's debate informative, I'll certainly put forward Labor's positive plans and I look forward to a great discussion. And also, I must acknowledge that this is the first time ever there has been a debate in Western Australia, a leader's debate so congratulations to the West, you've scored the first debate.
I'm optimistic about Australia's future. I believe that when we invest in people, that when we aim to be our best, there's no holding our country back. I lead a united and stable team, we've been working on the policies to make sure that Australia's future is a fantastic one. I want Australia to have the world's best health system. I want to make sure that we build a stronger Medicare, that our hospitals are properly funded, that people don't spend too long on waiting lists to get the surgery they need, they get help with their out-of-pocket costs when they're battling cancer. I want three million pensioners to be able to access dental care. I want the world's best education system, three and four-year olds getting support going to kindy, best schools, best TAFEs, best uni's. I want to make sure we're training our people for the future.
We can afford to pay for these because we've made the hard decisions going forward. We acknowledge that some people won't be happy, but what we want to do is stop providing tax loopholes to the top end of town and those already very well off. Instead we prioritise childcare costs, the pensioners, hospitals and schools. Also, what we want to do is start tackling the big issues which are affecting everyday Australians. Cost of living, everything going up in Australia except people's wages. We've got a plan to help cap private health insurance fees, to help with that million Australian households with their childcare costs. We want to get wages moving again and start restoring some of those penalty rates which were arbitrarily cut. And we want to take real action on climate change.
None of this can happen if we keep the same Government in power. They've been in charge for six years and life hasn't got better for a lot of people. In fact, for many people they're spending their household savings and going backwards. This is a Government who's had three prime ministers, a lot of chaos and turmoil and we've seen funding to schools and hospitals cut. We've lost lots of apprenticeships in this time. There's a million Australians doing two jobs and there's a million Australians who are underemployed. This economy is not working in the interests of working people. We believe it is time for a change. Tonight, we're going to outline our exciting policies to put middle and working class people back on top, from child care to looking after the pensioners and the schools and the hospitals. We understand that this country works best when everyone gets a fair go and we're not going to be deterred from taking action on climate change. We shouldn't be the generation who hands on a worse environment to our kids just because the current Government wasn't able to get its act together on energy prices or climate change.
I look forward to a really good discussion tonight. I look forward to hearing people's questions. Labor understands that when you get a fair go in this country, then everyone benefits.
BASIL ZEMPILAS: Thank you Mr Shorten and thank you Mr Morrison. So, indeed let's get that discussion underway. To our first question now tonight and over to our moderators Mike Riley and Lanai Scarr.  Just a reminder the first question, after the first question is asked, both leaders have one minute to speak before open debate begins. Our first topic tonight is on the subject of trust. Mark Riley, it's over to you.
MARK RILEY: Thanks Basil. Trust, gentlemen, a small word with a very large impact on voters minds. This is to Mr Morrison first. This is the fourth election in a row where voters will face a prime minister in you that they didn't see lead the Government at the previous election. That's part of the reason why trust in the system and faith in the system is breaking down. Voters see you politicians making this about yourselves and losing sight of them. So, my question to you is: why should voters trust you to do what you say you will do and what will you do to restore faith and trust in the political system?
PRIME MINISTER: Well you're right Mark, the changes that took place both in the Liberal Party over recent times and under Labor Party when they were last in government, they can't happen again and they shouldn't happen again. That's why we've changed our rules and that's why the Labor Party changed their rules.
That means that at this election, there will be the opportunity for the Australian people, for ,the first time in a long time, that the prime minister they elect this election will be the prime minister that will serve over the next three years. The question of trust is the right one; who do you trust to manage a $2 trillion economy? Who do you trust to keep the Budget in surplus? Who do you trust to ensure that you pay down the debt, not by higher taxes, but by ensuring that Australians and the burden of that is on Australians of higher taxes, are lifted so the champion in every single Australian can get out there and do what they need to do, each and every day.
Trust is about demonstration of performance. As an Immigration Minister, I said I'd stop the boats and I did. As a Social Services Minister that I'd reduce welfare dependency and I did. As a Treasurer that I'd bring the Budget back to surplus and that's what I did. And importantly here in Western Australia, I said I'd fix the GST. I promised I would and I delivered it as Prime Minister and legislated it. So you can trust those who have got the track record of performance.
RILEY: Right Mr. Shorten, trust. You were one of the pivotal figures obviously, the so-called 'faceless men' who was involved the toppling of Kevin Rudd and the rise of Julia Gillard and then the toppling of Julia Gillard and the reinstallation of Kevin Rudd.
A kingmaker if you like, who now wants to be king.
Why should voters trust you and what will you do to restore trust and faith among voters in the political system?
Opposition Leader: Thanks Mark. It is fair to say that trust in politicians is at an all-time low and I think all of us share some responsibility for that. The question is how we improve peoples trust. The big problem I see, is that most voters I talk to think that too much of politics is about people and personalities and not enough about the people of Australia, it's too much about the politicians.
So what we're going to do is rebuild trust institutions by establishing a national anti-corruption commission, to that's an institutional down-payment. The Commonwealth of politicians shouldn't be above these anti-corruption commissions. We're also trusting the Australian people with our policies. See, to be trusted, we want to trust people, so we put all our policies out there. We've been upfront about what we want to do and how we're going to pay for it.
I think the real challenge of trust also comes to how united your party is. What people said to me over the summer break is; 'We just want to vote for one prime minister for the next three years'. My Party is united, I'm concerned that the Government's deals with Clive Palmer and Pauline Hanson means your vote Morrison you get Palmer and Hanson.
LANAI SCARR: I can reveal some figures tonight from the hardworking people at the Australian Electoral Commission. As of 4pm today, 110,000 voters had voted in pre-polling today. That's almost double the amount that voted on the first day in the 2016 election. Why don't people want to wait another three weeks to hear from you?
PRIME MINISTER: Well I think what we've seen in recent elections - and I'm sure Bill would agree - is we have seen people taking the opportunity to vote using the pre-poll method, that's become more of a common practice. So that's why today's debate is important; it starts today.
Today is the day we should know what is the total tax bill that Bill is going to put on people? What is the bill that is going to be sent to the Australian people, for the spending that he is engaging in over the course of this election?
What is the cost of his emissions reductions policies? 
These are questions as yet I'm still waiting for the answers to. On the issue of tax I know it's $387 billion, by the individual measures specifically that they've talked about. But during the course of this campaign Bill, we're still waiting to find the answers to those questions. Maybe you can enlighten us.
RILEY: Well Mr Shorten we've commuted seamlessly there from a question about why people are voting early, to allegations against you. What have you got to say?
Opposition Leader: Well I think people are voting early because they want a change of government. I mean how many times do you give the Liberals a chance, before you say the voting Liberal is the triumph of hope over experience? I mean let's be candid; this economy is not working in the interests of everyday people. So I think people are keen to vote early. I don't think it is just a question of convenience. I think there is a mood for change in Australia. People want to see us take real action on climate change for example. People want to see us look after working and middle class people. I think it is wrong in this country, that pensioners and older people get discouraged from going to see the dentist because they can't get any help from the government to pay for the bills.
I think it's wrong in this country that you've got men and women go to work, a million households are paying more for child care than ever before and there's no relief. So I think people are in the mood for change. In terms of the issues, I mean, happy to go through them as we go through the evening. But Labor has put a lot of its policies out there and I'll tell you what, when it comes to standing up on wages, on cost of living, on health care, on pensioner dental, on better child care subsidies to help families deal with the cost of childcare, we're ready.
PRIME MINISTER: Well if you're ready Bill, tell us what the cost of your tax policies are. Tell us what the cost of the climate change policies are. I mean you've got a climate change policy which requires you to achieve 1.3 billion tonnes of emissions reduction over the next 10 years. Now, I don't know what proportion you're proposing to do that by forcing companies to buy foreign carbon credits. But they cost 42 bucks at the moment and they're going up to over $50. So how much of that is gonna be done through that process? What will it cost the economy? I mean, if there's going to be a change as you've said - you're arguing that there should be a change - I think Australians deserve to know what is the cost of the change? What is the cost of the higher taxes?
RILEY: We'll give Mr Shorten time to answer that Prime Minister.
Opposition Leader: Yeah, well I thought we going to talk about climate change a little later but happy to start now.
SCARR: And Mr Shorten you can speak directly to the Prime Minister as well. You guys are sitting next to each other, you don't need to look directly down the barrel of the camera.
Opposition Leader: Your guys told me to look down the camera, but that's fine. Listen, on climate change I think the nation is sick of the fact that we're still arguing about it. People just want us to get on with it. When you look at Australian households, there's 2 million Australian households that have already put solar on their rooftop. You know, 12 years ago that was 7,000 households. People aren't putting solar rooftop on their roofs because they think it's a cost, they think it's an investment and like all action on climate change you've got to invest to get a return here.
PRIME MINISTER: But again Bill, I'm just asking the question, what is the cost? No one is disputing about climate change, I'm not having an argument about climate change.
RILEY: Mr Shorten and Prime Minister, I might step in there and we will give you the opportunity obviously to discuss climate change. Good evening to you who have just joined us you're watching the leaders' debate. Every question asked tonight has been influenced by you our viewers and our readers of the West Australian. Our second question is indeed on carbon and climate change. Let's get back to our moderators.
SCARR: So thanks Baz. The next question will go to Mr Shorten. Mr Shorten can you categorically rule out that there will be any negative impact on the economy or job losses as a result of your 45 per cent emissions reduction target?
Opposition Leader: I can categorically say that if we don't take real action on climate change, it'll be a disaster for our economy. I can categorically guarantee that if we invest in climate change policies and we're fair dinkum, in the future we'll have more jobs, in the future we'll have lower energy prices and we won't be known as the generation who handed on a worse deal to our kids.
I mean, this issue about 'give us one number', I don't think that's possible to do. What we need to do is understand that if you want to stop polluting the environment, you do have to spend some money, you do have to make some actions. But our policy is about working with business, making sure that we get least-cost abatement. The biggest reason why we've got energy prices out of control in Australia, is because this government can't make its mind up about what to do on climate change. I mean if they were fairdinkum on climate change, Malcolm Turnbull would still be prime minister. So we've got a suite of policies to help reduce emissions and in the long term we think that's going to be great not only for jobs, not only for companies, but for our kids in the future.
SCARR: Mr. Morrison you are a father of two young daughters. How much of a threat is climate change to Australia's future and how urgent is the need for action on climate change?
Prime Minister:  Well I think it is a threat and I think it does require urgent action, it's a question of what your targets are. Our policies haven't changed in terms of what our emissions reduction target is over the last four years. It's been the same; it's 26 per cent emissions reduction. Let me tell you what we did; when we came to Government there was an over 700 million tonne deficit in meeting our Kyoto 2020 targets. We have turned that around, through the policies we've put in place which means we will now meet our Kyoto 2020 targets with a surplus of 369 million tonnes. Now that's a 1.1 billion tonne turnaround that we've achieved as a Government.
Labor set the targets. We met them.
We turned around a climate deficit, into a climate surplus over the course of the time we've been in Government. So we've set our 2030 targets. We've set out where every ton of abatement will be achieved and how that will be achieved. The cost is $3.5 billion to the Budget through the measures that we're implementing. I just simply want to know, because Labor has got a different policy, they say it should be 45 per cent; Australians should know what that is going to cost. I want my kids to know what that's going to cost, because they're the ones who are going to be paying for it.
RILEY: Mr. Shorten we'll give you an opportunity to answer that if you like and also probably pick up on that point about the Kyoto credits, which you're not carrying forward and the Prime Minister is. How material is that in this debate?
Opposition Leader: Ok, well the problem which we're debating here is, is the Government fair dinkum on climate change, or do we have better policies? The Government wants to scare people and say that if you vote Labor and we take real action to get more renewables in our energy system, that somehow that will be some horrendous cost. The fact of the matter is, I've heard this argument before. When people stop tipping chemicals into rivers, they said it would cost business more to stop the chemicals being tipped into the river. Asbestos used to be the most common building material used for 30 years and there were people who complained when we said we shouldn't use asbestos anymore. There's nothing wrong with requiring change, but we'll work with businesses. I was up at Sun Metals Zinc in Townsville, it's a very large refinery there, because of the investment, the cost they spend on building a new solar farm, they now get much cheaper power to the refinery which has helped keep the refinery in business. An argument which says that you shouldn't change or you should change so slowly that it's not going to have any impact, is an argument that says that 'the future is too hard'.
This Government is finding too many excuses not to act. In terms of our policy, we want at least-cost abatement. We want to make sure that we work with business. I mean, I speak to business all the time and they've said to me; 'For goodness sake' Bill, can't we get a bit of bipartisanship?"
I've said; 'Yep no problems'. What I've said to them is we'll take the Malcolm Turnbull National Energy Guarantee and we'll use that as the mechanism we use in business. They say; 'Thank goodness,' and I said; 'But sorry there's a catch. Now they've got rid of Malcolm Turnbull, they dropped the National Energy Guarantee'.
I mean, business wants certainty, they don't want surprises. I spent my life representing people in the steel industry, the cement industry, aluminum, people who work in internationally competitive industries. We will work with them, but we can't keep ducking the issue and we're going to take on the Government scare campaigns, because frankly if we don't then we're selling out the future.
SCARR: Mr. Shorten one of your climate policies is that you want 50 per cent of all new cars sold in Australia to be electric by 2030. The Nissan Leaf is one of the more popular electric vehicles on the market, how much does that cost?
Opposition Leader:  I haven't bought a new car in a while, so I couldn't tell you.
SCARR: But shouldn't you know how much that's going to cost?
Prime Minister:  Well, I can tell you how much electric car costs, more than -
Opposition Leader: Well hang on Lanai -
Prime Minister: Standard it's $28,000. It's $28,000, that's for the same type of car.
Opposition Leader: Well that's great, we've got a Prime Minister spending his times in the motor pages. That's super. What I want to do -
Prime Minister: Well that's where most Australians often spend their time, mate.
Opposition Leader: Oh, come on.
Prime Minister: They read about cars, they read about footy, they read about the races, they read about, you know, what they're cooking at home.
Opposition Leader: This is - I'm not talking about who won the fifth at Flemington. What I'm saying is you know, this 'gotcha' stuff, where, do, can someone buy an electric car tomorrow? Well the problem is, it's very hard to buy cheap electric cars in Australia, because we don't have a proper market for them. Because we don't have the charging stations and because we've got a Government stuck in the past.
Let me just clear up a couple of the nonsenses that we've already heard in the election and in some parts of the media, I might add too. What we'd like is that 50 per cent of new cars, it's a target if you want to buy an electric car, that we've got a proper market. We're not going to tell you to give in your ute. We don't mind what car you buy, but the rest of the world is moving to building electric cars. They're getting cheaper, why should we deny Australian consumers cheaper petrol bills and cheaper cars?
Prime Minister: Well can I ask then -
ZEMPLIAS: Mr Morrison we will leave it there in the interests of getting through as many topics as possible tonight. We're going to move to question three, it's a question which has dominated viewer comments during the election campaign and that question is; Labor and Liberal, who will most affect their pay packet. Let's go back to Lanai and Mark our moderators to fire in the questions and set up this next debate.
Riley: Mr. Morrison, let's go to you first on this. What will you do to lift wages and Mr. Shorten is saying that everything is going up except your wages, I think a lot Australians probably believe that to be true. Do high income earners really deserve about $140 billion worth of tax cuts at this time? What will you do to increase wages?
Prime Minister:  Well wages are growing at 2.3 per cent and that's up from 1.9 per cent when I was Treasurer and I welcome that there's a modest improvement, as the Reserve Bank has also acknowledged. But the way you drive wages forward, is not by taxing people more. You don't do it by taxing the economy more, because that slows businesses down. You don't put taxes on business which mean they can't employ and they can't pay their workers more. You don't do it by putting in reckless emissions reduction targets which will force companies that have 100,000 employees here in Western Australia, who will be affected by those emissions reduction policies, 100,000 over 35,000 up in central Queensland, whose jobs will be put at risk.
Now, that's why you focus on growing your economy, to grow wages. Now our tax policies are for all hardworking Australians. The figure you're referring to, that is for workers earning as little as $40,000 a year, so I don't consider them a high income earner. But I'll be straight with people about taxes; I'm lowering all of their taxes. Because I think the better you do, the harder you work, you should keep more of what you earn.
I think your money is better off in your hands than it is in the government's hands. Bill thinks it's better off in his.
RILEY: Alright we've got to keep things rattling along. Mr Shorten, you can respond on the tax issue. But also, you're promising a wage increase to average workers but you're not telling us what that wage increase will be, beyond saying 'it's a real wage increase'. In other words, beyond inflation. Don't people have a right to know how much money you you're promising to put in their pocket? If you want address the issues of taxation please.
OPPOSITION LEADER: Well Mark, you were listening very carefully as I was but more importantly the people watching at home in the audience. You asked Mr. Morrison 'what's your plan to get wages moving'? I heard about emissions reduction targets and I heard about taxation. But don't people in Australia not just deserve an improvement in their tax position, but actually a wage rise? Mr Morrison said; 'It's 2.3 per cent, no problem there'. Don't people in Australia deserve better than just being told they don't have a problem? Wages growth in this country under this Government is at record lows and everything is going up. Childcare is up 28 per cent. Out-of-pockets to see the doctor up 20 per cent. Specialists 20, nearly 40 per cent. Private health insurance up and up. You name it, everything is going up except your wages.
So we've got some very simple propositions; restore the penalty rate cuts which were arbitrarily taken from shop assistants and hospitality workers and pharmacists workers. We want to do more to help support casuals and labour hire workers from getting rid off. We want to clamp down on dodgy 457 visas. These are some of our plans to get wages moving.
PRIME MINISTER: Why don't we talk about some of those things? Let's first of all talk about penalty rates. You say it was an arbitrary change, it was a decision made by the Fair Work Commission Bill, that you set up and you said should be independent of anyone else.
I think it's dangerous when politicians tell you they can set your wages and they can do something directly, to directly change what you're being paid. I think that's a dangerous thing to promise people.
When it comes to penalty rates Bill, we all know what happened and Cleanevent, when you traded away the penalty rights of Cleanevent workers in return for what? A payment by the company to your union. So when it comes to penalty rates, we were asked before about 'who do you trust?' We trust the independent umpire, which is the Fair Work Commission, which you established. You said it should be kept independent, shouldn't be any interference. But if we run our wages system where the prime minister of the day just arbitrarily decides, 'well, no we're going to throw that decision out and we're going to change it,' and we say we're going to pay one group of workers whether they're child care workers or anywhere else, we're going to pay them more - I mean I still don't know how you plan to do that. You're going to send them a cheque? Is it going to be a subsidy? What other wages are going to be directly subsidized by the government if Bill Shorten is the prime minister? I mean that does sound a bit chaotic in terms of economic policy.
RILEY: Well let's give Mr Shorten –
OPPOSITION LEADER: I'm happy to answer that, I didn't want to interrupt him. Ok, first of all I'm very proud of my record. I never ran into many Liberal politicians when I was negotiating wage rises for workers. Mind you, I mean here's the difference; if I had members of mine when I was a union rep who owed money, I'd chase the money. I wouldn't give their boss a spot in the Senate would I?
And in terms of the bigger picture, in terms of penalty rates, periodically - I didn't set up the Fair Work Commission by the way, the Industrial Relations Commission was set up in 1907 - but more importantly than when it was established. Occasionally governments have said, when they've got the decision wrong, they've stepped in. When the Fair Work Commission wouldn't lift superannuation in awards then Hawke and Keating stepped in. Malcolm Turnbull stepped in when the Fair Work Commission created an agreement for volunteer and professional firefighters. Mr Morrison didn't have a problem with intervening then, but he does seem to have a problem of us saying; 'Let's get the penalty rates back'.
When I say it's arbitrary, what I mean is that people had their public holiday pay rates cut, their Sunday rates cut. They weren't compensated during the week, it was just a cut, is a cut, is a cut. The McKell Institute has said that's costing Australian workers, over the next three years if Labor is not elected, $2.8 billion. These are low paid workers.
Mr Morrison, I accept, you know, has a good wage and he earns that. But a lot of Liberals on the frontbench of his Government don't know what it's like to live on $40,000 and $50,000 a year.
SCARR: Mr Morrison, how do you respond to that?
PRIME MINISTER: It's untrue for you to say that's a decision taken by the Government. As you know, it was a decision taken by the Fair Work Commission, completely independent of the Government. And for you to represent that to people as decision of the Government I don't think is very truthful.
Opposition Leader: Then why did you vote eight times against restoring penalty rates?
PRIME MINISTER: Because we believe in the independence of the Fair Work Commission, it's as simple as that. We think they should make these decisions and we don't think politicians should set people's wages.
Opposition Leader: Eight times you voted against it mate.
PRIME MINISTER: Well you voted 78 times against stronger border protection.
[Crosstalk]
ZEMPILAS: Mr Shorten, Mr Morrison I'll jump in there - entertaining as you are with tonight's debate and we appreciate it – the next line of questioning is a very broad one but decisive for many households, that's the topic of boat arrivals, religion and national security. We all know only too well, in recent weeks immigration returned to the top of the agenda after the Christchurch terror attacks. Over to you Lani and Mark for question number four.
SCARR: Mr. Morrison the first question goes to you. Was your claim that the people smuggling trade would restart again after the passage of the Medivac bill is just simply a lie given only one person came to Australia and we haven't seen an influx of boats as you said would occur.
PRIME MINISTER: Well that was the advice of the Secretary of the Department of Home Affairs and our decision following that advice was to reopen Christmas Island, to ensure that we wouldn't have that result. That there would be an active deterrent for those who would seek to game the system from the holes opened up by the bill that the Bill Shorten supported and weakened our offshore processing system.
We put Christmas Island in place to provide that deterrent and it's worked. See I've had a fair bit to do with border protection policy over the years. When I became Immigration Minister when we were first elected, I inherited the worst policy failure I think we've seen from a government, under Labor, since Federation. 1,200 people dead. We had 9,000 children go into detention and we had arrivals just happening many times a day. I fashioned a policy to deal with that and we fixed it. We haven't had a boat arrive successfully in Australia, for years. I don't want to see that start again and I know what it takes to keep them stopped. And I'm telling you the Labor Party doesn't, because they haven't learned the lessons from when they were last in government.
SCARR: Mr Shorten as Mr Morrison mentioned there, there was 1,200 people who died at sea under the previous Labor government. In 2012 and 2013 alone more than 37,000 asylum seekers arrived in Australian waters on 500 boats. How will you ensure that will not occur again, if you win the prime ministership on May 18?
OPPOSITION LEADER: Well, sometimes in politics - this may surprise viewers - we can actually agree with each other and on some parts of what the Government policy is, we now agree. I actually accept the boat turn-backs work and I've convinced my party to accept that. I don't want the people smuggling trade to start again. I don't think it is right to put people on unsafe vessels and send them across the Indian Ocean. I think that's unscrupulous. I think it is dangerous and it is criminal. So we will not change that policy. We believe in boat turn backs where it's safe to do so.
We will keep the same amount of resources in border security and we will also not allow people who come by boat through a people smuggler to resettle in Australia. We'll keep resettling them overseas.
The only argument which has happened at the margins and I think it is more noise than substance, is that if you've got a very sick person in the care of Australia, albeit indirectly in Nauru or Manus and they require medical treatment and that treatment is best found in Australia, we should give that to them. To be fair, the Government has bought 900 people across that way. When we had the medivac legislation which the Government said was the end of the world as they knew it, and we had the $180 million press conference on Christmas Island. Only one person has come since, so really when you look at it, I think this is a Government looking for an issue, a point of difference. We just think, we accept that we don't the people smugglers to start again. I just say to the Government on behalf of people who might be a conned to go on boats; please don't encourage the people smugglers.
SCARR: We'll go to debate now between you.
OPPOSITION LEADER: Well can we, I thinks it's important -
PRIME MINISTER: Can I make a response to that? You've had a go Bill.
OPPOSITION LEADER: [Inaudible]
PRIME MINISTER: What I take issue with there, is Bill is saying that we have the same policies on border protection. It's not true. The Labor Party will abolish temporary protection visas if they are elected to government, that's their policy. And I remember, I remember it very very vividly; it was back under the former Labor government when they abolished temporary protection visas, that's when the boats started again. It was August 2008. They got rid of them. They said there wouldn't be any impact and then the boats started to come.
Kevin Rudd said before that he was elected; 'Oh I'll do turnbacks'. The Labor Party say these things before the election, but when they come in and they understand what's involved, they quickly change their mind, because they are divided on this issue. They have always been divided on this issue and I can tell them from personal experience, it's not an easy thing to do and you have to believe in it passionately. You have to know what you're doing and having fashioned that policy and led that policy, that is the only way you can guarantee that our borders remain secure. The Labor Party, it's just not in their DNA.
RILEY:  Mr Shorten the allegation there is that you're not -
OPPOSITION LEADER: No hang on Mark, he's made that point and I think I should answer it.
RILEY:  Yep.
OPPOSITION LEADER: Sorry, is that what you were going to ask me?
RILEY: Yep, absolutely.
OPPOSITION LEADER: Okay listen, we are going to have boat turn backs. I didn't say our policies are identical in every way. They voted against medivac legislation. But when it comes to the fundamentals, we are completely committed to stopping the people smugglers coming back. I accept the lessons of the past and I accept that where the Liberal Party has an idea or parts of an idea which I think work, I'll adopt it. What people hate in Australian politics is when one side says there's nothing good on the other side and vice versa. Well, I'm not going to be that sort of prime minister if I get elected. I accept some of the experience which Mr Morrison has said. We don't want this evil trade to start again.
I suppose I do differ in tone, in terms of the time it's taken to resettle people. I actually congratulated Malcolm Turnbull for him managing to get President Trump to keep the deal to move some people to the United States. What I don't want to see though is that the proposition, the demonization of refugees. What we don't want in this country, is to be a country which says that minorities should be picked on by majorities.
PRIME MINISTER: Well I don't think that's what we're doing at all Bill. I mean I'm the Prime Minister that saw the last child off Nauru. I'm the Prime Minister that has ensured that we have protected all of our elements of our border protection regime, because this is the lesson; if you play with any element of it - and I know this from experience – it's an invitation to people smugglers and we can't have that happen again.
OPPOSITION LEADER: Do you know -
ZEMPILAS: I'm now going to jump in, because we'd like to keep the debate moving, we'd like to get to as many questions as we can. I've relocated to the audience, we'd like to thank both leaders for agreeing tonight to take some questions from the floor. I'm with now Seven viewer and West reader Ron Ryan. Ron good evening to you. If you'd ask your question, please.
AUDIENCE QUESTION: My question's addressed to Bill Shorten and it's to do with franking. Is there a limit based on the shareholder's worth or value and how will this affect pensioners with small holdings?
ZEMPILAS: Bill Shorten first.

OPPOSITION LEADER: Thanks for your question Ron. You're asking about the effect on pensioners?
AUDIENCE QUESTION: That's right.
OPPOSITION LEADER: Ok, well on our franking credits proposal there is - we are not interested in affecting pensioners, at all. So, our policy doesn't apply to people who receive a pension or a part pension.
But just to go to unpack the term, Ron, beyond answering your question because quite a lot of people don't know what franking credits are or they don't understand them, which means that changes don't affect you. I've been amazed by the number of people I've met as I've travelled around Australia who say; 'Is it really the case that you can get a tax credit or a tax refund, when you haven't paid income tax?' What we're doing is winding back that loophole. Currently in Australia, if you own a big load of shares, if you get a dividend or interest from the shares, that's not taxed when you're in retirement, but what you'd also get, is the government gives you a bit more money on top of it. Now that's just not sustainable.
You've got to make choices in government. We've decided to find pensioner dental care, up to a $1,000 over two years for every pensioner in Australia. But your change that you're concerned about with pensioners, that doesn't happen. We're not touching the pension.
RILEY: Alright.
PRIME MINSTER: Hold on Mark, I'm sorry, I've got to pick him up here, because it does hit pensioners. As he knows full well, if you have a self-managed super fund and you're a pensioner, it hits you.
SCARR: [Inaudible] Mr Morrison -
PRIME MINSTER: If you were a pensioner back in April of last year and then you go and have a self-managed fund after that, you will get hit by the retiree tax.
50,000 pensioners will be hit by the retiree tax that Labor proposed to bring in and it all has to do around self-managed super funds. So if someone goes into a self-managed super fund and you're a pensioner, you will get hit if it's happened after last April. So it is not true to say that pensioners don't get hit and it seems Mr. Shorten needs to be a bit clearer about the impact on pensioners and his policy.
OPPOSITION LEADER: No, no let's not do that.
MARK RILEY: Mr. Morrison though, 50 per cent of the proceeds from this go to the top 10 per cent of a self-managed super funds. Really, you call it a retiree tax, it's not actually tax, it's a removal of a tax rebate to people who aren't paying tax isn't it?
PRIME MINISTER: They've paid tax all their lives Mark and I think that's the great offence that I think retirees have felt as a result of this measure. It's $5 billion a year and people have planned their retirement based on getting access to what have been legal franked credit rebates. These figures on average are around about $1,200 per person affected and for someone in a self-managed super fund, it could be as much as $12,000.
OPPOSITION LEADER: Wow.
PRIME MINISTER: This is going to have – he says; 'Wow' as if it doesn't matter to somebody, that $12,000 out of an income of some $50,000 is not a big deal or $60,000. Well, it is a big deal, Bill.
People have worked hard all of their lives to set themselves up to be self-funded in retirement and for you to say that they have not been paying taxes and somehow this is some great gift that has been bestowed on them -
OPPOSITION LEADER: [Inaudible]
PRIME MINISTER: This is a generation that's worked hard over their entire lives and they shouldn't be forced to pay for the fact that the Labor Party can't control how much it spends.
OPPOSITION LEADER: All right let's just go back and deal with all that. But first things first I want to pay a bit of respect to the questioner, because Scott sort of moved the truth a fair way along from where it started. To Ron, I ask do you have a self-managed super fund?
AUDIENCE QUESTION: No, I don't.
OPPOSITION LEADER: All right, so I wasn't talking about self-managed super funds. Let's -
PRMIE MINISTER: You said as you said no pensioners were affected Bill.
OPPOSITION LEADER: Well in Ron's circumstances.
PRIME MINISTER: No, no you didn't qualify. You don't get to slink away from it like you did on the press conference the other day and say you didn't hear the question properly.
What happened is, you said pensioners are unaffected. And that is not true about your policy.
OPPOSITION LEADER: All right. Well, first of all let me state very clearly pensioners and part pensioners are not affected. Anyone who - and there's about 20,000 who we're aware of as of March last year who were in a self-managed super fund, because they're not normally the vehicle of choice for the 2.6 million pensioners in Australia - up to March of last year, they're not affected. A very small number of people who were in an SMSF in the future from the date we announced, that may be affected.
PRIME MINISTER: 50,000 people by the way, 50,000.
OPPOSITION LEADER: Can I just - you had a good crack there, you had a good crack. The real problem here is this and this is what I want to say to Australians; do you really think it is fair that someone who doesn't pay income tax in the year which they get a tax credit, gets a tax refund? Now, it's not illegal. It's not immoral and Scott gave the, you know, these people who worked hard all their lives. So have all the other pensioners. So does everyone else who works tax. This is purely a reform.
This nation can't keep giving money in the form of a tax cheque to people who didn't pay tax. Do you know half a million Australians have to pay on average $11,000 dollars of tax year just to give a tax refund to someone who didn't pay tax? It's not sustainable.
PRIME MINISTER: So Bill if someone has one of those franking credits and they have a large income and they can they can offset it, that's okay. But someone who is on a small income, who has a self-managed super fund, is a self-funded retiree, they should be denied same trap tax credit that someone else who earns a lot of money should get?
MARK RILEY: Very quickly Mr Shorten -
PRIME MINISTER: If you and I had those shares, we'd be able to claim the deduction. But pensioners including those with self -
OPPOSITION LEADER: Woah, woah, there you go again.
PRIME MINISTER: I said with self-funded -
OPPOSITION LEADER: Yeah, I heard that. We'll just shut that one -
PRIME MINISTER: Retirees with their –
RILEY: We've got to move on, we've got to move on.  
PRIME MINISTER: You're hitting them and you need to be to frank, you need to be up front with them.
OPPOSITION LEADER: Mark, Mark, Scott's had two bites of the cherry there.
RILEY: Very quickly.
OPPOSITION LEADER: I just want to come back very quickly and say when John Howard introduced a proposition which said that you could get a tax refund without paying tax, that cost half a billion dollars a year. It's now $6 billion, it's climbing. Like, it's not illegal, but it's a gift the nation can't keep giving a gift of a tax refund.
PRIME MINISTER: Bill, they think it's –
RILEY: Alright –
ZEMPILAS: Mr Shorten, Mr Morrison, I will have to jump in. We don't have an infinite amount of time so we do want to get to question six, another question from our audience, thank you to Ron, for his thought provoking question. I'm now with Corey, Corey all yours.
AUDIENCE QUESTION: Prime Minister, I'd like to ask you a question; what do you think of Clive Palmer and his questions today … his comments today? So what does Clive Palmer have to do … how important is Clive Palmer to your campaign?
PRIME MINISTER: Well, Clive Palmer is not part of our campaign.
Opposition Leader: Well - 
PRIME MINISTER: Clive Palmer should pay his workers and Clive Palmer should settle things up.
Opposition Leader: There we go.
PRIME MINISTER: Clive Palmer should do what every other Australian should do and that is they should abide by the law and that's why our Government is actually pursuing that through the courts as we speak.
There's an election on. You've got to decide where you put your preferences. Bill Shorten and his team, they tried to get Clive Palmer's preferences.
OPPOSITION LEADER: Rubbish.
PRIME MINISTER: Well I'm sorry Bill, you actually had your own people talking to him.
OPPOSITION LEADER: Rubbish, rubbish.
PRIME MINISTER: As Clive has clearly pointed out, it seems the only thing you're upset about, is he's said no to you, because he thinks you'll be a danger to the economy.
But when it comes to Clive Palmer, look, he has to obey the law and do the right thing by it like everyone else.
OPPOSITION LEADER: Yeah, yeah, we see that don't we?
PRIME MINISTER: That's what he needs to do. But at the end of the day when we have to decide, do we think that the United Australia Party would be more dangerous to the Australian economy than Bill Shorten ,the Labor Party and the Greens? Well I'm sorry, I think Bill Shorten the Labor Party and the Greens are.
OPPOSITION LEADER: You're so harsh.
PRIME MINISTER: The Labor Party is entering into preference deals with the Greens. The Greens are for death taxes. The Greens are for actually walking away from our alliance, for bases, with United States.
OPPOSITION LEADER: Hang on, hang on.
RILEY: Alright we will give Mr Shorten equal time to respond to all of that,
PRIME MINISTER: Labor and the Greens are a danger. 
RILEY: Prime Minister, you've gone over time.
OPPOSITION LEADER: Well, there's the talking points. Going back to Corey's actual question about what role is Clive Palmer playing in this election, I think he's playing a really chaotic role. Now the issue which I had a polite sort of a little dig at the Government on is that Mr Palmer and this company he is very interested in, Queensland Nickel went to insolvency. They owed $74 million to the workforce. That is a lot. Now what happened is that the taxpayer under the law, stepped in to the shoes of the workers, gave them $70 million dollars. Then, Mr. Palmer owes that amount of money to the taxpayer. Now I think it's downright cheeky of this man who's basically got a tax free line from the Government for not paying his debts, is now spending all that money bombarding you with these crazy posters and you know, whatever 'Australia' and you know, the digital wallpaper he's sending you. It's not on.
So, you know, but the deeper issue here isn't even that. If Mr Morrison wants to sort of smirk about getting some deals with Clive Palmer, so be it, I couldn't ultimately do a deal with this guy.
PRIME MINISTER: You didn't.
OPPOSITION LEADER: Well that's true. I didn't, you did.
PRIME MINISTER: He rejected you. He rejected you.
OPPOSITION LEADER: No, sorry -
PRIME MINISTER: You even had the unions even up in Townsville trying to get a special deal for the Port for goodness sake, Bill.
OPPOSITION LEADER: Didn't mean to interrupt.
RILEY: Well –
OPPOSITION LEADER: Let's, no seriously, let's finish this point, it's a real issue, because Palmer, we've had 6 years of chaos under the current Government. How on earth did Mr Morrison and this desperate government manage to get themselves taken hostage by Clive Palmer and Pauline Hanson?
This is the real problem in the election; does anyone who's ever dealt with Clive Palmer think that he just does something for nothing? If Mr Palmer's preferences, which are crucial to helping Mr Morrison get some of his MPs elected - which is why they did the deal - that debt is Mr Palmer going to come knocking on the door of the Prime Minister if in fact Mr Palmer rescues the Prime Minister?
PRIME MINISTER: There are no –
[Cross talk]
OPPOSITION LEADER: Oh yeah, well, you haven't met Clive Palmer if you believe that.
RILEY: I'll step in there –
OPPOSITION LEADER: He's a good Samaritan Clive Palmer. 
PRIME MINISTER: Well of course not. There are no policy deals when it comes to this arrangement.
OPPOSITION LEADER: Yeah a good Samaritan
PRIME MINISTER: I'd just ask you Bill -
OPPOSITION LEADER: It's just lucky, he's the unicorn of Liberal politics.
PRIME MINISTER: Bill, I'll ask you the same question with the Greens; what is the deal with the Greens? When the Greens come knocking, how much further will you go?
OPPOSITION LEADER: We've put our policies out there. See that's the difference when you -
PRIME MINISTER: So what's the basis of the deal with the Greens?
OPPOSITION LEADER: Sorry, when you're finished I'll have a go. Have you finished? The point about it is, we're not going to coalition with the Greens. The fact of the matter is that we prefer their views to One Nation and to some of your views. But I'm running to form a government and I tell you what, if you don't think that Clive Palmer and Pauline Hanson are pretty dodgy people to be working with, well then I think that's a mistake and I tell you what, the Australian people are on to them.
PRIME MINISTER: We put One Nation below Labor -
OPPOSITION LEADER: Not the Nationals though of course, they're your coalition partners the Nationals, except when it's convenient for them not to be your partners.
PRIME MINISTER: They're separate parties.
ZEMPILAS: Mr Morrison, we appreciate your answers to that question, thank you to Ron and thank you to Corey for two very thought-provoking questions from our audience, yes indeed. So our final question tonight and it's one that perhaps many of you would not have imagined would be asked. We are of course strongly watching the clock tonight. We have been a little flexible on time during this evening's debate but it must now finish on time. When the debate begins, I'll ask the leaders to be mindful of the time so for our final question tonight Lanai and Mark, it's back to you.
SCARR: So this is a question to both of you. Mr Morrison, what do you admire about Mr Shorten and Mr Shorten what do you admire about Mr Morrison?
PRIME MINISTER: I respect anyone who serves in the Australian Parliament and seeks to serve in the Australian Parliament. Public service, whether as a politician or as an official or wherever you would seek to serve your country, in the defence forces or any other place, is a service. Bill and I both made that decision in our lives to do that and of course I respect him for doing that.
SCARR: Mr Shorten.
Opposition Leader: Ok well I respect Scott for more than just he's a politician. I actually think on the topic of mental health, I've listened carefully to his words and I think he does have a view about that topic. I mean that's a really important topic. I also respect the fact that he serves in the Parliament, but he's also a man of deep conviction. Now I don't agree with every policy position he holds but I think he has a sincerity and he has a real conviction about what he believes in. But on mental health Scott, I reckon you're doing good work and I look towards us working our policies more closely together.
zempilas: Alright well Mr. Shorten and Mr. Morrison thank you for those very respectful answers. As you can all see at home and here in our audience, over the past hour the leaders have debated the topics our viewers and our audiences and readers have flagged as key to who they will choose to vote for. You all know in your mind who has won and who has lost tonight's debate. But like all debates we will allow a final say. As the Prime Minister opened the debate, we will invite the Prime Minister again to lead our closing statements so that Mr. Shorten will conclude. Prime Minister it's over to you.
Prime Minister: Thank you Basil. Well thank you all for watching this evening and thanks for participating. Thank you Bill for agreeing to be part of this debate and everyone who has been involved. This debate is important because ultimately Australians will make a choice in a few weeks time. It's a very important choice and it's your choice. It's the choice you get to make about the economy you will live in over the next decade, because it really does have that big an impact. The decisions made in one term of government will reach out across the next 10 years.
We saw that last time Labor was elected in 2007 and it's taken us 12 years to get back to surplus. It's taken us more than a decade to get to the same levels of employment in our economy that we had at the time when the Howard government left office. And it has taken us all that time to restore, when it comes to our borders and other important policies. So the decision is important and I believe it will be close.
The decision is a choice, as I said at the outset, a choice between a Government that has kept the economy strong and has a plan to keep it strong to create more jobs, to be able to invest in the essential services that Australians rely on, in our hospitals, in our schools and our roads, right across the country. You can't run an essentral services programme unless you have a strong economy. That's what makes it possible. That's why the Liberals and Nationals are always so focused on running a strong economy.
You know, you can't run a country, if you can't manage money. We have brought the Budget back into surplus and that means we can be relied upon to keep it in surplus and to pay down the debt and to ensure that we can put Australia on the right track for future generations.
As a Government we believe the choice is to lower taxes, because we think as we go into what is going to be a very difficult period ahead, that we've got to get it all very much on track. We've got to keep our spending under control. We've got to keep our taxes under control. We've got to ensure that Australians have as little baggage to carry and businesses have as little baggage to carry as they can.
So there is a clear choice; higher taxes or lower taxes. Strong management of finances, or weaker management. A strong economy or a weak economy.
We're going to build our economy to secure your future.
Opposition Leader: Well thank you. Thank you everybody for listening. Listen thanks everybody for listening. I've outlined Labor's choices for this election about what we think is important and the Government has outlined their choices. But now it's up to you to make your choice. It really comes down to the case for change. Has there been enough of a case made for change?
The reality is that in the last six years, when you voted for Tony Abbott you ended up getting Malcolm Turnbull. When you voted for Malcolm Turnbull last time, you got Mr. Morrison. When you vote for Mr. Morrison this time who knows, you might get Clive Palmer or Pauline Hanson. The chaos has to stop.
But even as important as the instability of the current Government is, the question is this a strong economy, for who? Who benefits at the moment? It is fair to say that in the last three years corporate profits have gone up 39 per cent. Wages have only gone up 5 per cent. It's fair to say that child care costs are up. Private health insurance is becoming a luxury. That the Government's cuts to hospitals and Medicare have meant that we've seen are greater out-of-pocket costs to see the doctor. And of course the Government hasn't kept the promises it's made when it was first elected; proper funding of schools. And we've seen the number of trainees and apprenticeships fall by 150,000. So this economy is not working for you.
Our choice is different. If you want to have properly funded schools and hospitals, vote Labor. If you want real action on climate change and no more excuses, vote Labor. If you want to see 3 million Aussie pensioners and senior healthcare card holders get a $1,000 support for their dental costs, vote Labor. If you're one of 1 million Australian households who use child care and earn less than $175,000, vote Labor for our $2,000 subsidy.
If you want to actually see penalty rates restored and if you want to see a united team take us forward for three years, vote Labor. This country works best when everyone gets a fair go and that's the Labor motto, a fair go for all.
RILEY: Gentlemen you were – I'll let the audience applaud. You had a great free-flowing debate. You went over time in some areas, you were incredibly brief when you were asked to be nice to the other person, so we've actually got a little bit of time up their sleeve which allows us a minute each for this question. Mr. Morrison you first, what should voters know about your opponent that they don't know?
PRIME MINISTER: He's not telling you what the cost of change is, that's it. He's not telling you. Tonight we've had a lot of time to answer questions about what will be the tax bill be? What is the cost of the emissions reductions policies? We still haven't got the answers. We're even still not getting the straight answers in terms of what the impact is of the retiree tax and these other issues.
So, voting has started. People deserve to know what the cost of change is. We've been heading in the right direction when it comes to ensuring the Budget gets back on track and we get unemployment down. We can list 2,000 medicines on the Pharmaceutical Benefits Scheme to ensure that we can save lives and make the quality of life better for just so many Australians. We've set all that out.
Mr Shorten is still not answering these fundamental questions.
Now is not the time to turn back. Now is the time to ensure that we keep our economy strong. Now is the time to ensure we keep our financial management strong, because the difficult times will come in the future and we've demonstrate our ability to ensure that those times can be managed well for all Australians.
RILEY: Mr Shorten I'll give you the same opportunity to tell voters what they should know about the man sitting next to you?
OPPOSITION LEADER: Well first of all what I think is that this country can't afford to just go on the path that we're on. You know our national broadband, our broadband speed we were in the mid-30s when this government got elected, now it was 62nd in the world. We're 25th in terms of maths capacity of our kids. Our wages growth is 27th for amongst the organized, you know, the other comparable nations. You know Mr Morrison says there is a cost to change. I'll tell you what Mr. Morrison, Scott, the change, the cost of not changing is this; longer waiting lists for hip surgery and cataracts. The cost of not changing is more and more people not being able to deal when they're in the fight of their lives of cancer, with getting the support they need and help with the out-of-pocket costs. The cost of not changing is that we hand on a worse environment to the kids. The cost of maintaining tax loopholes for the wealthy, mean that our hospitals and schools and child care and pensioners don't get the fair deal that they deserve. That's the cost of inaction.
RILEY: Gentlemen thank you very much. Thanks for the frankness of your answers tonight,  I think we might have broken some new ground here. You've actually engaged and we appreciate that I'm sure voters do as well. They don't often see leaders talking to one another about the issues. There's been some good humor. Thank you for that. Couple of digs, that's always good too and hopefully voters have a better idea now about what you both stand for and we've made it a little easier for them to make that decision over the next three weeks. We wish you both well over the next three weeks and may the best man win.