Written by

Kylie Soanes, Postdoctoral fellow, University of Melbourne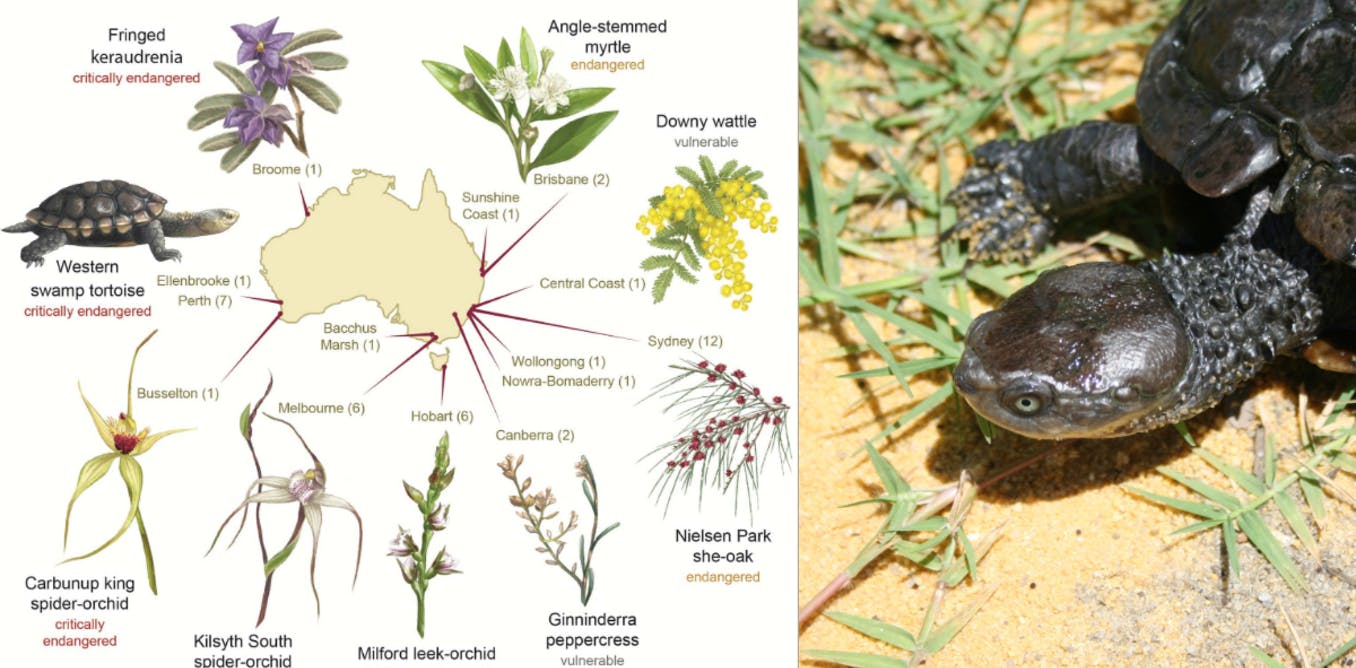 The phrase "urban jungle" gets thrown around a lot, but we don't usually think of cities as places where rare or threatened species live.
Our research, published today in Frontiers in Ecology and the Environment, shows some of Australia's most endangered plants and animals live entirely within cities and towns.
Stuck in the city with you
Australia is home to 39 urban-restricted threatened species, from giant gum trees, to ornate orchids, wonderful wattles, and even a tortoise. Many of these species are critically endangered, right on the brink of extinction. And cities are our last chance to preserve them within their natural range.
Authors: Kylie Soanes, Postdoctoral fellow, University of Melbourne
Read more http://theconversation.com/the-39-endangered-species-in-melbourne-sydney-adelaide-and-other-australian-cities-114741