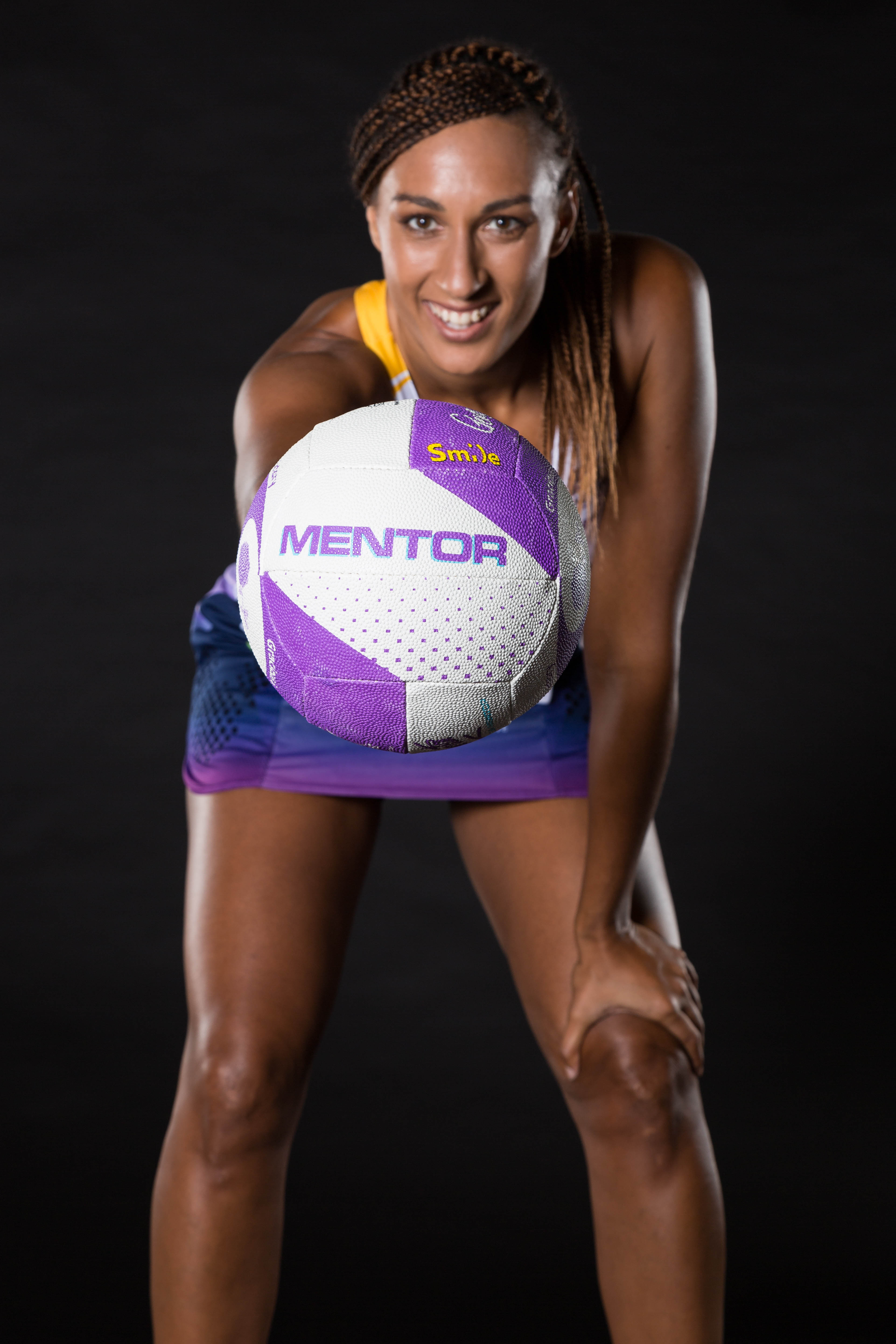 Sunshine Coast Lightning Captain Geva Mentor will celebrate her 150th national league game this weekend when Lightning takes on Adelaide Thunderbirds at USC Stadium on Sunday, 27 May.
The milestone comes after a decade spent playing in Australia for teams including Melbourne Vixens and Adelaide Thunderbirds. 
Mentor said she was excited to be celebrating the occasion off the back of last weekend's win against Collingwood Magpies.
"The mood is really positive among the team this week and we have a higher skip in our walk after Sunday's match," Mentor said.
"The win certainly bolstered our confidence and confirmed we're moving in the right direction, so we're feeling good going into this weekend's clash with the Thunderbirds."
Mentor said winning the inaugural Suncorp Super Netball championship in 2017 had been one of her career highlights.
"While there have been so many incredible milestones along the way, it's difficult to top Lightning taking out the premiership in its first year.
"I feel privileged to captain a side made up of such incredible women. To come in number one in our first year was the icing on the cake."
Mentor said she'd learned a number of lessons in her decade spent playing in the national league.
"Possibly my biggest learning has been to avoid taking anything for granted, because anything can happen on the court and you never know what's around the corner.
"Living and training on the Sunshine Coast, in such a stunning part of the world, really helps to put things in perspective. The beautiful beaches and landscapes constantly remind me to sit back and appreciate what I have both on and off the court."
Mentor said with Head Coach Noeline Taurua having returned home to New Zealand recently to be with her ill father, the Lightning team was eager to secure another win this weekend.
"Our thoughts are with Noeline and we're more motivated than ever to do her proud while she and her family are going through such a difficult time."
Lightning will play its second home game this Sunday, 27 May at 3pm against Adelaide Thunderbirds. The sold-out match will be broadcast live on Telstra TV and the Netball Live App. Sunshine Coast Lightning 2018 memberships are available at sunshinecoastlightning.com.au.
#SunCoastProud