Written by

Christopher Kinsey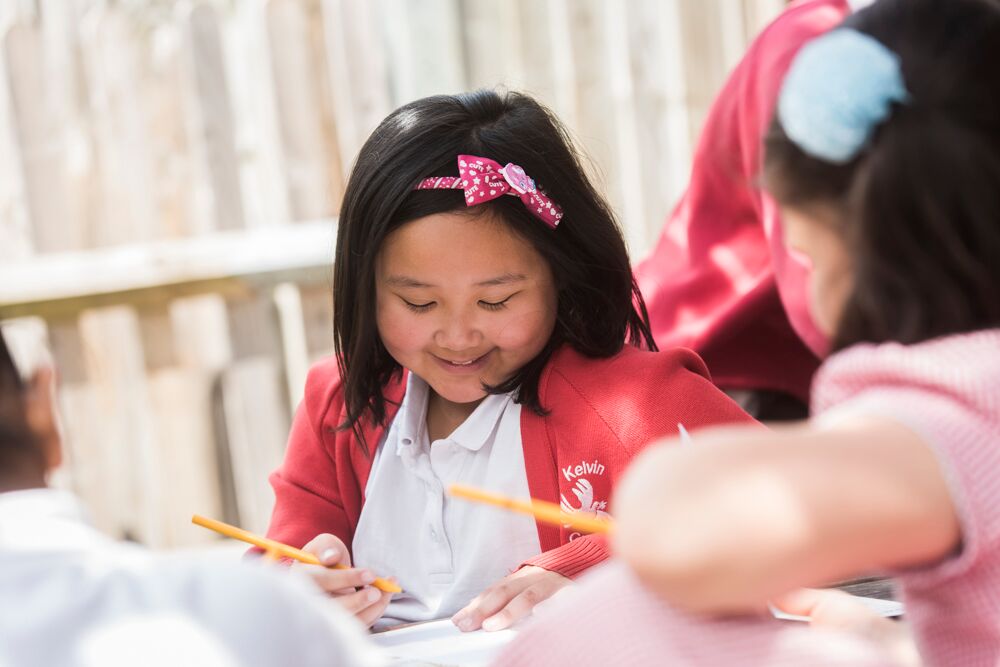 AUSSIE PARENTS FEARFUL CHILDREN AREN'T PREPARED FOR THE FUTURE
Research finds children spend too much time indoors, less time outdoors
Schools and parents unite to host the first Australian Outdoor Classroom Day
80% of parents are worried their children are not equipped with the skills they need for the future

85% of children spend less than two hours playing outside each day

7 in 10 parents face challenges in getting their children to play outdoors

But both kids and parents want more real outdoor play
August 7th 2017: Aussie primary school kids are not getting enough unstructured outdoor play and are at risk of lacking fundamental 'success skills' to overcome and adapt to challenges.
Every day, an overwhelming number of Australian children (85%1) spend less than two hours play outside – more than a third (36%) less than previous generations2, according to the OMO Dirt is Good Survey.
Parents and educators are increasingly focused on educational attainment, skills development and structured activities that promote achievement. While these are important, 'success skills' such as adaptability, resilience, creativity and problem solving cannot be learned in the classroom, but through hands-on, real life experiences.
The research found almost three-quarters (73%) of parents admit that they face huge challenges in getting their children to play outdoors and 80% are worried that their children will not be equipped with the skills they'll need for the future.
When asked what they value most about their play time, Aussie primary school kids ranked their iPad or games console (32%) as the things that they enjoy most about their day – more so than outdoor play with friends (25%). With screens outweighing play, the lack of preparedness for children and the future is at real risk.
However, the majority of parents (78%) and kids (93%) say they would like more classes to take place outdoors.
To help address the decline in outdoor play, parents and teachers in Australia are rallying together for the nation's inaugural Outdoor Classroom Day on 7 September 2017, brought together by Nature Play and powered by OMO as part of the Dirt is Good Campaign.
Outdoor Classroom Day is a global movement that sees millions of educators celebrating the benefits of both outdoor play and learning. Across the world over 1.1 million children in 10,085 schools are involved and enjoying playing and learning outside the classroom.
Over 70,000 Aussie kids, in almost 900 schools, have signed up for the day, which shows the scale, commitment and enthusiasm from Aussie parents, kids and teachers.
Griffin Longley, CEO, Nature Play said, "Quite simply, if children don't get enough play it can get in the way of them being equipped for the future.
"Real play helps kids build creativity, social resilience, fine and gross motor skills and perseverance3) – which are fundamental skills for flourishing in a fast-changing world.
"Play helps cultivate the ability for children to confront, tackle and overcome difficult situations and adapt to challenges and, sometimes, failures4. Through this, kids are able to develop self-confidence and become more sensitive to the needs of others5.
"These are clearly hugely beneficial skills that children need to master and own for both their todays and their tomorrows, he said.
The virtues of unstructured outdoor play are becoming hugely underrated which urgently needs to be addressed, especially as only a small proportion of Australian teachers have incorporated regular outdoors time into their classes. Nearly 30% of teachers spend no class time outside and another 30% spend less than 15 minutes outside every week6.
It seems that the main barriers to outdoor play during the school week are the lack of time between attending daytime classes and participating in after school activities (42%), in addition to kids just not being that bothered about playing outside (25%).
"We're calling on teachers and parents to get involved in Australia's first Outdoor Classroom Day on Thursday, 7th September 2017. Whether that's by encouraging your child's school to sign-up to taking a class outdoors, everyone can do something to make sure Australia's children reap the benefits of playing and learning outdoors not only on the 7th September, but every day," Longley added.
Cath Prisk, Outdoor Classroom Day Campaigns Director, says "Changes in the world and in children's time have had a negative impact on their access to real play. The 'screen-time' generation are at risk of not developing the essential skills they need now and in the future if they are opting to play on their iPads rather than play outdoors with friends.
"Real play time is free and has significant benefits for children's development which is why the action for parents and teachers is clear. Give children at least one lesson outside so that they can acquire hands-on, real-life experiences," she said.
Teachers can register their school at www.outdoorclassroomday.com.au . Additionally, parents can download resources and get ideas for real play activities with their kids and discover how to get their schools involved in Outdoor Classroom Day on Thursday, 7th September 2017.
ABOUT THE RESEARCH
Research was conducted by Galaxy Research, an independent market research firm for the Dirt is Good campaign on May 25th, 2017 amongst 1,000 parents and kids across Australia.
ABOUT OUTDOOR CLASSROOM DAY
Outdoor Classroom Day is a global campaign to celebrate and inspire outdoor learning and play. It is encouraging schools worldwide to make outdoor learning and play part of every day.
Outdoor learning engages children with the subject and leads to a greater understanding of nature. It also has benefits for their mental and physical health, and helps them build peer relationships. Opportunities to play not only teach critical life skills such as resilience, teamwork and creativity, but is central to children's enjoyment of childhood.
With increasing pressures on childhood, children today are too often overprotected, overscheduled, and overly attached to screens, which is why it's more crucial than ever before to help get children outdoors.
Whether you're a teacher, organisation or just someone who cares about childhood, there's a way to get involved. Teachers can take lessons outdoors on the day and celebrate their playtimes; organisations can help spread the word about the campaign; everyone can join in the conversation on social media. Together, we can make sure children everywhere enjoy their childhood and have the foundations they need for the life they want to live.
Outdoor Classroom Day is led globally by Project Dirt and supported by Unilever's Dirt is Good brands. Nature Play is leading the campaign in Australia with support from OMO.
Play for today, prepared for tomorrow.
Join the movement at: www.outdoorclassroomday.com.au
ABOUT PROJECT DIRT
Project Dirt aims to resource thousands of grassroots community projects, and to capture and share the stories of those achievements. Its online platform enables successful relationships to be formed between the business and community sectors.  Project Dirt's mission is to create a vibrant and active online community where individuals, communities, companies and local authorities can share knowledge, advice, best practice and access resources.
ABOUT DIRT IS GOOD
Dirt is Good (DiG) is the campaign supported by Unilever's leading detergent brands including OMO, Persil, Skip and Via, sold in over 78 markets. We believe that by getting dirty, children develop, learn and grow through rich memory-making experiences. These experiences often come in the form of 'real play': play that is free, exploratory and sometimes messy, allowing children to enjoy the present and thrive in the future. Our vision is to create a play-friendly world so that all children everywhere can experience play every day. Whether known as OMO, Persil, Skip, Breeze, Ala, Wisk, Surf or Rinso in your part of the world, you can trust we'll be there with the superior technology needed to help your family remove those tough stains again and again, so you're able to enjoy those experiences worry-free.
In a recent global study of 12,000 parents, OMO found a stunning statistic: children were spending as little time outdoors as maximum security prisoners. This insight led us to focus our mission on rebalancing children's lives through real play, especially outdoors. We created a database of activities for kids both indoors and outdoors to inspire fun experiences and collaborated with local organisations in Brazil, Turkey and the UK to create unique adventures for the whole family.  Play needs to be a constant throughout a child's day, as it's a key way they learn and grow. That's why we support Outdoor Classroom Day, an initiative we have championed in more than 50 countries to get children all over the world, on the same day, taking at least one lesson outdoors and celebrating the importance of their playtime. Visit www.outdoorclassroomday.com to learn more and join the fun! 
ABOUT UNILEVER
Unilever is one of the world's leading suppliers of Food, Home and Personal Care products with sales in over 190 countries and reaching 2 billion consumers a day. It has 169,000 employees and generated sales of €53.3 billion in 2015. Over half (58%) of the company's footprint is in developing and emerging markets. Unilever has more than 400 brands found in homes around the world, including Persil, Dove, Knorr, Domestos, Hellmann's, Lipton, Wall's, PG Tips, Ben & Jerry's, Marmite, Magnum and Lynx.
Unilever's Sustainable Living Plan (USLP) commits to:
•          Decoupling growth from environmental impact.
•          Helping more than a billion people take action to improve their health and well-being.
•          Enhancing the livelihoods of millions of people by 2020.
Unilever was ranked number one in its sector in the 2015 Dow Jones Sustainability Index. In the FTSE4Good Index, it achieved the highest environmental score of 5. It led the list of Global Corporate Sustainability Leaders in the 2015 GlobeScan/SustainAbility annual survey for the fifth year running, and in 2015 was ranked the most sustainable food and beverage company in Oxfam's Behind the Brands Scorecard.
Unilever has been named in LinkedIn's Top 3 most sought-after employers across all sectors.
For more information about Unilever and its brands, please visit www.unilever.com. For more information on the USLP: www.unilever.com/sustainable-living/