Written by

Tess Sanders Lazarus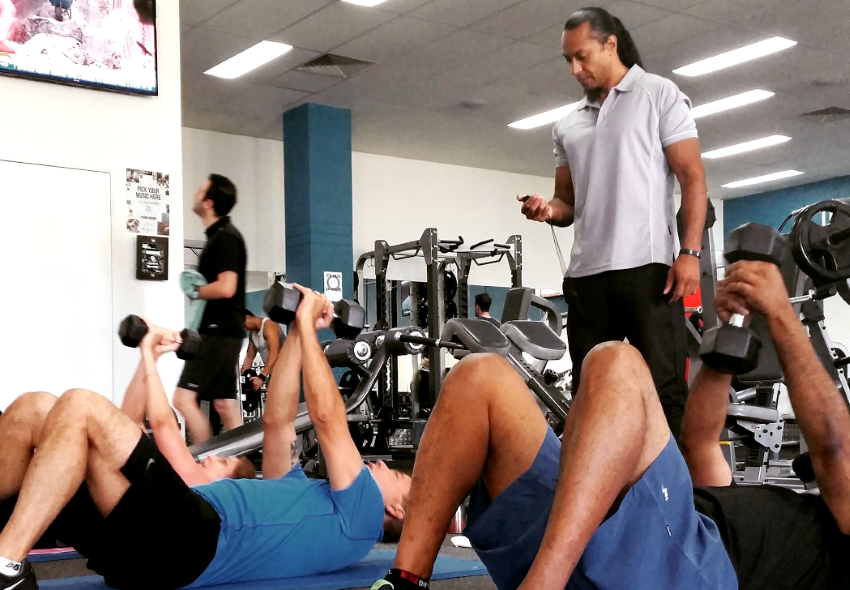 European weight loss technology giant, VacuTherm, has selected Carlos Elysee's '30 Minute Blitz' fitness programs to partner the roll out of their latest range of innovative vacuum and infrared and collagen weight loss equipment across the world.    Carlos Elysee is an Australian based fitness entrepreneur and international fitness consultant who developed the 30 Minute Blitz programs to enable people to get fit and stay fit by undertaking high intensity low impact exercise for 30 minutes several times per week.   Carlos developed the Fitness Australia approved programs after witnessing the extraordinary benefits of high intensity exercise.  Since launching the programs, they have been adopted nationally and internationally.   Most recently, the 30 Minute Blitz has been used in fitness and wellness centres and also across the corporate sector in Australia, with BUPA, Broadspectrum, Lendlease and TYCO all utilising the programs to benefit the health and wellness of their employees.   
The 30 Minute Blitz programs will now also be used in European fitness, wellness and spa facilities as well as being incorporated to launch the VacuBlitz wellness equipment and franchises across Australasia in the coming months, with Carlos being named the Program Manager for VacuBlitz globally.
"It is a huge opportunity to take the 30 Minute Blitz programs global in partnership with VacuTherm," Mr Elysee said earlier today.
"The VacuTherm technology, using vacuum, collagen and infrared body roll technology, is ideal for gyms, physiotherapists, rehabilitation specialists, national sport clubs, and five star resorts and spas because of its ability to fast track weight loss and injury recovery.
"VacuTherm technology also offers an easy option for people suffering from weight issues and individuals with back and spinal injuries. They do not have to sit vertically for extended time periods.
"Overall it offers a 90% improvement in cellulite and between 20 centimetres to 50 centimetres in total circumference lost over 12 sessions.
"There are programs in the VacuTherm, like the LIPO Blitz (Luxe) and the BODY Blitz (Sports).  These are exclusive to the 30 Minute Blitz programs, but clients and customers can also select their own custom programs.
"The VacuTherm, in collaboration with the 30 Minute Blitz program, has a recommended usage time of 30 minutes. This is used in my program because it is the ideal timing to get the body working to lose weight without pushing it too hard.
"It's arrival here in Australia is going to have a huge impact in the way athletes approach their injuries and how many Australians approach their weight loss.
"All of the VacuTherm equipment is European made and will be made available across Australia – we expect for the market here to really pick them up.
"The machines use premiere technology to secure rapid results and is a highly effective form of lymphatic drainage, particularly in people suffering from weak connective tissue and veins.
"The VacuTherm is competitively priced and is set to disrupt the weight loss market. It won't be too long before it will be a staple in gyms, physios and spas across the country!"
Carlos Elysee is the key point of contact in Australia, the Pacific and the Indian Oceanic regions for all inquiries concerning the VacuTherm and can be contacted via www.30easy.com