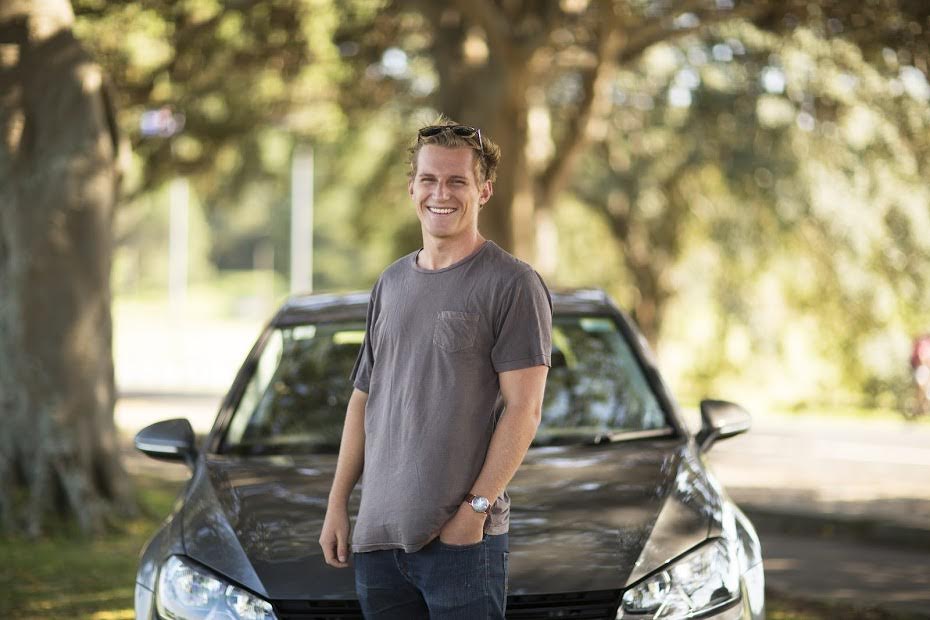 SPLEND INVESTS $60M WORTH OF VEHICLES AS MINING RATTLES WA EMPLOYMENT
As the mining downturn dislocates Western Australia's economy, ride-share vehicle provider Splend has invested $60m worth of vehicles with 10 per cent allocated to WA to help boost employment.
The supply of vehicles for on-demand drivers couldn't come at a better time as WA Transport Minister Dean Nalder announces the approval of ride-share regulation on the proviso a $272 omnibus license be issued for providers.
Splend has had significant impact in the market, helping more than 550 Australians access the economic opportunities provided by the uberX platform by facilitating vehicles-as-a-service across Sydney, Melbourne, Brisbane, Canberra, Perth and soon to be Adelaide.
Splend are confident in the move towards vehicle-as-a-service investing $60 million dollars worth of vehicle acquisition and future-forward orders in just ten months of operation. A new Perth office has opened in West Leederville with local social entrepreneur Lockie Cooke appointed as Head of Operations for Western Australia and South Australia, harnessing a strong focus on employment opportunities.
Spearheaded by Perth born Chris King, Aussie start-up Splend has developed a new business model for aspiring on-demand small business drivers, comparable to other disruptive subscription models such as Spotify in the music industry and Netflix in the TV industry. 
"2015 was about saving dollars, 2016 is about saving cents with families needing to prioritise house mortgages, not car expenses. Splend's goal is to alleviate vehicle debt as the potential for vehicle-as-a-service to replace private car ownership in Australia," says King.
People in WA are adjusting to life after the boom, with tens of thousands of fly-in, fly-out jobs disappearing from the resources sector. Splend sees this an opportunity to provide job security by offering fully serviced vehicles for potential uberX drivers since rideshare regulation has passed after 18 months of debate in WA.
A recent survey by ride-sharing app Uber showed in April 2016, 18 per cent of its 3200 Perth Uber drivers were unemployed before signing up, while 56 per cent said they drove to earn more money to better support their families and 26 per cent drove to supplement an existing income. There are now 5000 registered WA Uber drivers showing significant growth in a short period, predicted to skyrocket further with recent changes to regulation.
Chris King's insight to the WA landscape are well informed with a career starting out reporting to the WA Minister for Transport and the WA State Treasurer in 2008. As CEO of Splend, Chris now considers how vehicles are purchased, financed, and maintained opening up the potential of intermediaries to rattle the traditional automotive finance market, especially during trying times for families rocked by a dependence on the WA resource sector.
"'Buy and pay' and 'buy and finance' models are no longer meeting the needs of the modern day consumer. Splend's vehicle-as-a-service offers, for a weekly subscription fee of $249 - registration, compulsory third party, full comprehensive insurance and scheduled servicing, as we adapt to the future of shared consumption in Australia," says Chris.
Splend is offering the tools to apply for a viable alternative for the unemployed or under employed in WA. There are currently 55 Splend vehicles in Perth with a vision to provide hundreds of vehicles to Western Australians by December 2016 consequently boosting employment.
For more information visit 
www.splend.com.au
.
ABOUT SPLEND
Start-up company Splend has become Australia's leader in vehicle supply for on-demand services, providing new employment opportunities and a fresh take on vehicle management. For small business individuals who can't afford to finance their own vehicle Splend is a fully serviced vehicle solution that comes with training and a mentoring team to help Partner-Drivers become their own boss. 
www.splend.com.au
FACT SHEET
Splend in Australia, as at May 2016 has:
1.     55 vehicles on hire in Perth
2.     164 vehicles on hire in Melbourne
3.     345 vehicles on hire in Sydney
4.     72 vehicles on hire in Brisbane and South East QLD
Benefits of licensing a vehicle through Splend:
1.    
 Full service vehicle provider with no lock in contracts: 
At $249 per week, Splend drivers have access to a new vehicle (valued at $40,000) including registration, stamp duty, insurance and servicing. This also includes the changeover of a new vehicle every 12 months to ensure Splend have the best fleet on the road.
2.     
Comprehensive insurance:
 Splend has access to Australia's ONLY fully comprehensive vehicle insurance for ride-sharing services to protect both drivers and passengers.
3.     
Driver rewards:
 Drivers are incentivised with rewards if they are measured the safest driver by utilising the latest telematics technology installed throughout the Splend fleet.
4.    
 Mentoring program:
 coaching support from Partner Success Representatives at Splend mean drivers are equipped with the knowledge and insights to attract high Uber ratings for competitive edge.
5.    
 Flexible lifestyle:
 Becoming their own boss means building their own business and be flexible enough to dictate their own working hours.