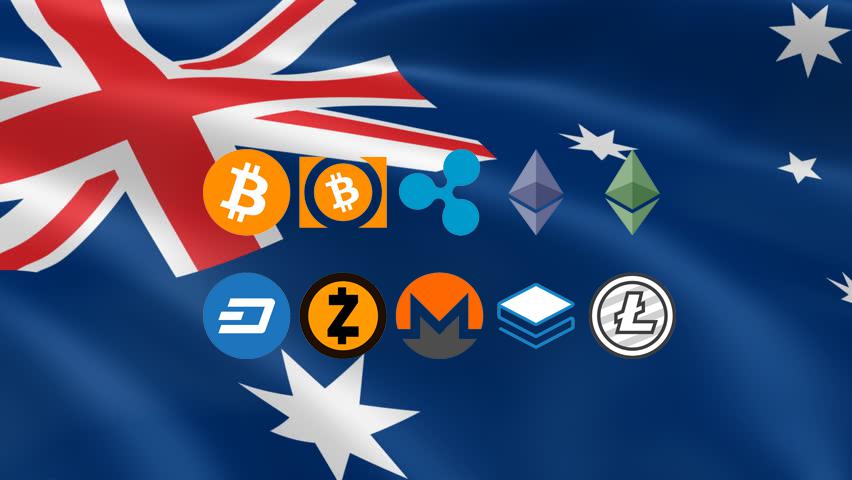 Cryptocurrency trading has grown tremendously in recent years. People all over the world now know about cryptocurrency and want to invest in it to generate profit. However, to trade in the cryptocurrency, you need to choose a cryptocurrency exchange. There are many exchanges available today, but it can be difficult for new traders to find the best one. This guide will give you a lot of knowledge to evaluate the available options.
Before diving into the list of the best exchanges of cryptocurrencies in Australia, it is necessary to understand the purpose or importance of a cryptocurrency exchange. In simple terms, a cryptocurrency exchange online platform that traders or investors can use to buy or sell digital currencies in line with market trends.
Traditional cryptocurrency exchange platforms allow you to buy or sell digital currencies using fiat or other cryptocurrencies. A small commission is charged for each transaction. Peer-to-peer platforms are like data transfer solutions that bring buyers and sellers together.
Hosting services are offered to reduce the risk for both parties. It is important to make the right choice in favor of cryptocurrency trading platforms. Otherwise, any wrong decision can result in financial loss or jeopardize your investment. With this in mind, if you are considering using a cryptocurrency exchange then it is strongly recommended that you do some research to find the right solution for your specific needs. Not sure where to begin? This guide to the Best Cryptocurrency Exchanges 2021 could be a fantastic place to begin.
Traditional stock exchanges have fixed opening and closing times, but that's not the case with online crypto exchanges. You can visit tradingplatforms.com/au/ where you can trade anytime, anywhere.
Following are some of the popular cryptocurrency exchanges in Australia.
1. Swyftx
Swyftx is the best cryptocurrency exchange to buy, trade, and sell bitcoin and other cryptocurrency in Australian. It is a registered AUSTRAC cryptocurrency exchange and trading platform that offers individuals an easy and transparent way to invest in digital assets.
The platform is designed to remove frustration with other well-established cryptographic exchanges in Australia, such as fraud, manipulation, hyperinflation, and the proliferation of greedy companies.
After enormous growth in the last 18 months, Swyftx has over 30,000 registered users in a short period. The team's vision is to combine multiple exchanges, scheduling, portfolio tracking, leverage, funding, financing, and risk management into one simple end-to-end solution.
The platform supports most encryption operations in Australia and has many features such as an easy-to-use mobile app, tax calculator, average dollar calculation tools, and much more to help newbies.
2. Binance
Binance is the world's largest cryptocurrency exchange where you can buy, trade, and sell more than 200 pairs of digital currencies. The platform offers instant Australian dollar deposits and withdrawals through PayID / Osko (NPP payments) and is supported by over 100 Australian banks and financial institutions. Binance Exchange is one of the cheapest trading platforms that can buy, sell, and trade with commissions ranging from 0% to 0.1%.
3. CoinSpot
CoinSpot was founded in 2013 and has a solid reputation as Australia's largest cryptocurrency exchange. It helps newbies to buy Bitcoin and a wide range of cryptocurrencies using AUD.
The Australian crypto exchange is considered to be one of the most secure platforms with bank-like security measures to protect your customers' information and finances.
Coinspot is a reliable and secure currency exchange that has never been hacked. It is also the first Australian cryptocurrency exchange to receive the internationally recognized ISO 27001 information security certification.
4. Digital Surge
Digital Surge is an Australian cryptocurrency that offers a quick and easy way to buy and sell digital currencies in AUD. The platform will focus on providing an initial friendly exchange website for unofficial Australians to start with cryptocurrencies.
The Brisbane-based team is committed to building the trust and transparency of the cryptocurrency community and interacts with the industry equally with all investors. Digital Surge users can use bitcoins to buy, sell, and even pay bills.
The Australian cryptocurrency exchange has focused on simplicity starting with an automated management process. This means users can buy digital currencies quickly and easily using a step-by-step wizard.
5. CoinJar
CoinJar is a trusted and respected Australian cryptocurrency and one of the oldest digital currency platforms. CoinJar enables users to buy, sell, store, and spend digital assets. It offers easy-to-use products such as a crypto debit card, EFTPOS cryptographic card, and CoinJar's secure wallet application for mobile devices.
CoinJar is one of the leading cryptocurrency exchanges in Australia, serving novice and experienced investors with over 400,000 customers and over $ 1.5 billion in digital currency.