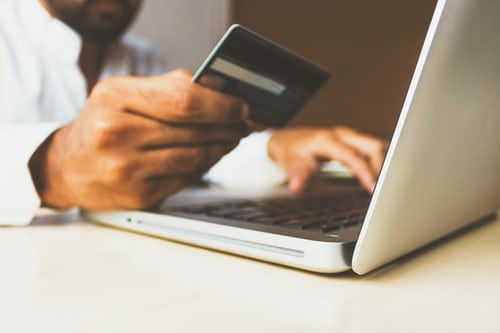 The last couple of years have been very rough for Millennials. As soon as we came out of the previous economic recession, the COVID-19 pandemic broke out and threatened to ruin the financial security we thought we had. In the meantime, the struggles of Gen Y remained the same. Young people have to save longer than their parents to buy a house, they are forced to shell out money for rent, and paying the student loans is just as hard as ever.
Navigating this nightmare requires excellent financial management skills. Let's see if we can help out a bit with these practical money-saving tips.
Focus on repayment of debts and retirement plan
These two things should be your absolute priority. Student loans are the stone dragging you down to the bottom of the sea. The sooner you get rid of it, the better. As for the retirement plan, you get the point. So, as soon as you receive the money in your account and take care of the bills, be sure to move these two tasks off the table. If these kinds of things easily slip your mind, you can ask your bank to perform automatic transfers. Prioritizing these expenses may cause occasional shortages but, very soon, you will be able to spend and save.
Don't be a slave to famous brands
That brings us to the question – what are you going to do until you start creating that fateful surplus? Well, for a start, stop using famous brands with inflated prices. If we, for example, take a look at Australia, we can see a lot of young people using local fashion brands like Matin and Keepsake and, while doing so, supporting the local economy. The other example can be found in cell phones. The Android market is filled with brands like Xiaomi, ZTE, and Motorola that offer the same level of performance as, let's say, Samsung flagships but at a fraction of the price.
Look for favorable loans
This simple move will help you repay some of the older debts hanging around your neck as well as manage some day-to-day necessities like buying your first vehicle. If we once again go Down Under for an example, we can see that some companies doing car finance in Australia offer very favorable, tailored loans even to people with bad credit records or those that have experienced bankruptcy in the past. What's even better, such loans are not that hard to find. Usually, you only need to push the pause button on the traditional bank offers and do a quick Google search.
Find a way to say 'No'
Of course, we are talking about the various mid-week parties, road trips, and various social gatherings. As a matter of fact, if we take an honest look at the expenses we have over the course of a month, most are related to the people we hold dear. The truth, however, is that spending quality time with our friends and family doesn't require too much money. You only need to choose your outings wisely. So, instead of throwing an expensive party, why wouldn't you simply go hiking? Staying home and watching Netflix can be just as fun as going to the cinema. You see the point here.
Ramp up your DIY skills
The other huge pit we keep mercilessly throwing money into is the things we can easily do on our own if we simply take some time to master some basic household skills. One of the prime examples of this habit is eating at restaurants. Cooking at home saves a lot of money, offers an option to maintain a healthy lifestyle, and gives you something to brag about to your friends. And then, there are the good-old home maintenance duties. Taking care of your home and changing the motor oil in your car is really not that hard. There is absolutely no need to pay someone else to tackle these chores for you.
These few tips are only the tip of the iceberg but we hope they will give you some general idea about the ways how you can save some money and make it to the end of the month without too much stress. We had a couple of rough years behind us. The future doesn't look any brighter either so some lifestyle changes are prescribed. But, a little bit of effort can get you pretty far. So, what are you waiting for?