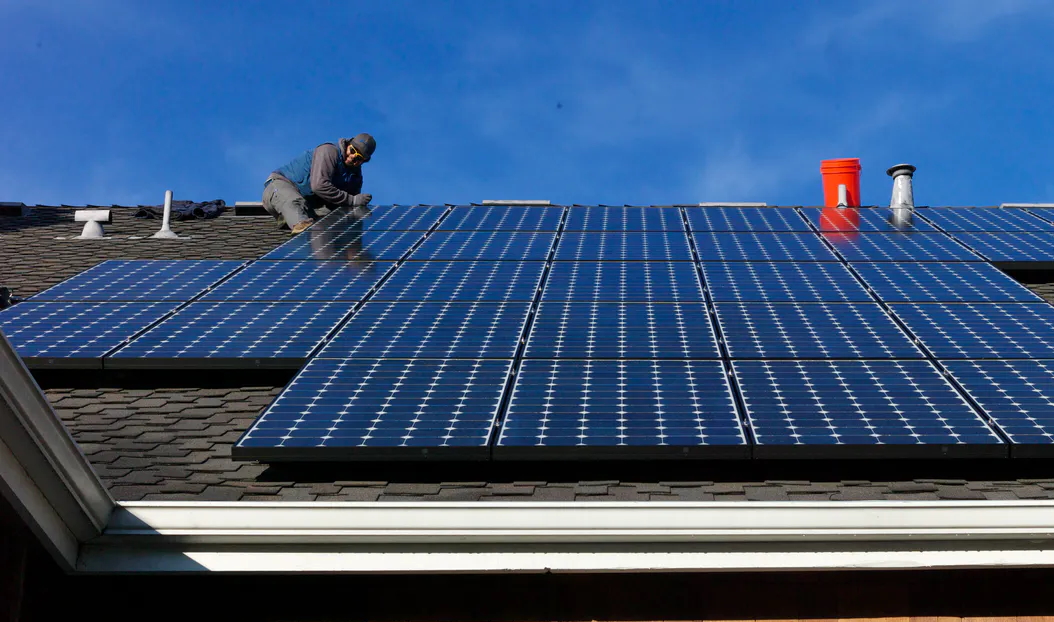 Solar Energy gets talked about when it comes to your home. However, too often your business gets forgotten about.
To put it into perspective Energy Australia says that the use of one 21 inch standard LCD monitor uses 50 watts an hour which in a standard 8 hour day is .4kWh on its own. Then you turn the lights on, run every other power draining appliance and that's before we even consider if you run a factory.
Australia has some of the highest power prices in Australia. When you couple high energy use with high energy costs, mitigating your use starts to look more and more appealing.
Then when you factor in many SMEs run during the day when in Australia the sun is often shining, getting the most out of a solar system isn't as challenging as many other countries. With the right system design, you can generally get a ROI in 2 - 5 years. When you then factor in your panels should last 20+ years and you will only need a new inverter at around 10 years, you can be in a good position.
So how do you make sure you get the most out of a new solar installation and save precious cash flow? These are three easy steps to check out to insure you are getting the best value.
Check Your Retailers Feed in Tariff
Often confused with STCs or the Solar Rebate, Feed in Tariffs are the value your energy retailer will pay you for any surplus power your system is creating.
Solar systems are designed and installed to supply your business and the appliances/machines/lights that are drawing power first so you use all of the energy you can. Then, any surplus power created is fed back into the grid for other people to use.
Not only will you feel good that you are helping the world become a greener place to live, it also means that for every kW you feed back in, you will get paid! You are paid per kW and it is shown as a credit when you get your bill.
Not bad hey?
STC's (Solar Rebate)
STC's (Small-scale technology certificates) or the Solar Rebate as it has more commonly become known as is part of Australia's Renewable Energy Target. Any new solar panel installed in Australia for a system under 100kW (that's really big) is entitled to receive STC's.
When you have your new system installed, the size of the system and the area you live in will dictate how many STC's you receive. Traditionally they are then signed over to the installer who can exchange them via an aggregator on an open market for a cash value.
You will usually see on your quote the STC's will be taken off the total price of the system and you will only pay the difference as the solar installer looks after them from installation. The value of STC's fluctuates however as of October 2020, a 15kW solar system installed in Sydney would be entitled to 228 certificates and with a current value of around $38, $8,664.00 is a pretty good discount before you even start!
Batteries
When Solar Batteries first came out, their impact on the environment was quantifiable however their pure economics were tough. There wasn't scale for production, it was reasonably new technology and they were expensive. Now, with technology improving and prices coming down, batteries can really help a business relieve the stress of relying on the grid for power.
Grid connected batteries are still the most common and work well with a new or existing solar installation.
Any excess power that would normally get fed back into the grid, now gets used till your battery is fully charged and then excess goes to the grid. Then, when your solar system isn't producing enough or any power (I.E. at night) you will draw down on power from the battery. If the battery runs out of power, you can then draw from the grid.
These setups suit businesses that operate in the evening/night so they can leverage off the power they have been creating during the day.
If you are thinking about getting solar for your small business or organization, use these 3 steps to help you make sure you get the most out of your system, help your cash flow and leave the world a better place all at the same time.