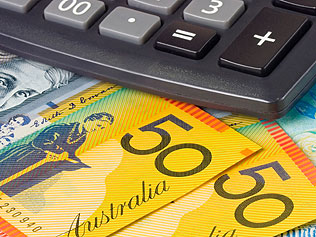 You may never have heard the name but Paul Siderovski, who is the founder of SiDCOR, has a proven track record of financial success across a wide range of disciplines. SiDCOR is an accounting firm that is committed to not just improving individuals' financial livelihood, but their lives in general. Siderovski continues to be the managing director of the accounting firm he founded in 2002 and before that he was a chartered accountant with the prestigious accounting firm, PricewaterhouseCoopers (PWC). In fact, he has gone well beyond his core accounting roots, with his company now offering effective, dynamic and progressive business solutions to wide range of diverse clients.


Where did it all begin for Paul Siderovski?
Paul Siderovski has over 20 years of experience in the field of finance and tax. After graduating with a Bachelor of Commerce from the University of Newcastle, he joined PWC in 1995. After spending several years with PWC, Siderovski realised his passion for financial consulting and solutions by starting SiDCOR, which continues to operate in Newcastle, Mossman, Cairns and other areas across Australia. He continues to be a member of the Institute of Chartered Accountants and the Taxation Institute of Australia.


What makes his work different?
Paul Siderovski has always recognised the importance of family when it comes to business. As a father of four, he understands the importance of clients improving their long-term savings as a way of creating a safety net for their children and dependents. He is also a passionate voice and leader in the community, sharing his valuable insights with others.
In fact, he regularly contributes to business and community groups on various financial topics. Indeed, these generally include personal wealth creation, client service strategies and goal achievement methods.


Paul Siderovski has international appeal
Siderovski has been fortunate enough to travel the globe and learn from some of the best minds in the world of business. Such minds include Richard Branson, a British business magnate and the founder of the Virgin Group, and Anthony Robbins, an American philanthropist and life coach.


The past five years
Over the past half a decade, he has travelled with Anthony Robbins all over the world. As a part of the Platinum Partnership Program, both Paul and Anthony have been spreading their knowledge and wisdom regarding business ventures. Both men started the Global Accounting Advisors (GAA), where Siderovski speaks at many of Tony Robbins' events, known as "Business Mastery." These events take place all over the globe, specifically in Las Vegas, Australia and London.


What else?
Paul also works with Dale Beaumont, who works with Business Blueprint. Business Blueprint is a business mentoring and coaching specialist service provider. Both Dale and Paul share a love for business, helping business owners and managers systemise their processes through technological efficiency. You can view a whole series of videos online or check out some of their conferences, which occur throughout the year.


How this translates into SiDCOR
If you ever use SiDCOR's consultancy services, you'll notice that Paul Siderovski's passion and commitment to maximising business utility and performance is heavily indentured into SiDCOR's offerings. Indeed, the accounting and financial services firm, which was started in Newcastle, offers a wide range of comprehensive, balanced and reliable services to clients. One of the big things that they offer is the "SUPER7" framework, which ensures that clients receive a balanced array of services, tailored to the entirety of their business. Fixing one aspect can result in problems in another, so it's important to view your company through an all-encompassing lens.
The SUPER7 framework can be broken down into the following seven categories:
Wealth

Growth

Profits

Cashflow

Protect

Tax

Exit
Within each of these categories, the company can offer specialised advice and strategies to various individual and businesses on how to improve key performance indicators (KPI) in each category and subcategory. For example, tax-based strategies will focus on how users can minimise their tax obligations to the ATO through legal avenues. Often, households and businesses are unaware that they are in fact overpaying their tax requirements. Thankfully, advice from Paul Siderovski will ensure that your business puts itself in the best financial position to not only meet its tax obligations but excel financially in the long-term.