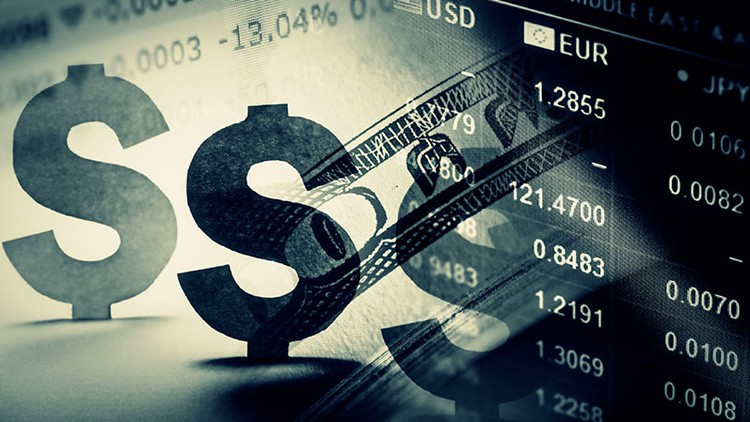 Living your dream life based on Forex trading profession is really easy. If you trade this market with the managed risk it won't take much time to master the art of currency trading profession. You have to focus on the basic rules of investment and trade this market with discipline. If trading was this much easier why the majority of the traders are losing money? They are losing because they don't trade this market with discipline. Today we will share five cardinal rules which will help you to become a successful trader.



Stop overtrading the market


The first thing that you need to do is stop overtrading. Majority of the traders overtrade the market without knowing. They simply think this will help them to make more profit. But in reality, a single quality trade execution is enough to secure your whole profit. In fact, all the professional traders are more concern about quality trade execution rather high frequency. Things might sound a little bit crazy to the novice traders but this is a hard reality. If you don't understand the fact, demo trade the market and you will understand every bit of details of the market.



Trade with managed risk


Managing your trade is the most important part in currency trading profession. You might be thinking this is really very easy but when it comes to real trading profession, you will find it extremely hard. You have to demo trade the market for the first few months to understand how this market works. Trade management skill is the most important aspect in the CFD trading industry. Regardless of the outcome of each trade result, you should never trade the market with high-risk exposure. Always try to protect your investment from the wild swings of the market. Make sure you are not risking more than 2% of your investment as it will ruin your career.



Keep yourself updated


You need to keep yourself updated to become a successful trader. Those who are relatively new to the trading industry are always trading the market based on technical analysis. But technical factors will never help you to become a profitable trader. You need to learn fundamental analysis or else it will be really tough for you to deal with your losing trades. At times you might think this is the perfect industry to take a huge risk based on news release but this is one key reason for which you will lose money. Never execute any trade prior to any high impact news release.



Be a confident trader


Confidence has always been the key to success. The new traders are overconfident which is extremely bad. You need to develop a strong level of confidence based on your knowledge of things will become overly complicated for you. So how do you develop a strong level of confidence? The answer is really simple. You need to trade this market with managed risk and focus on the key rules of investment. Once you learn the basic details, everything will become very easy for you. Make sure you work hard and demo trade the market for few months to know more about the complex nature of the market.



Learn price action trading


This is one of the most important things you need to become a successful trader. Price action trading is often considered as the best way to trade the live asset. You might be using indicator based trading strategy but this is not the professional way to deal with the complex price movement of the financial instrument. Price action traders are able to execute high-quality trades with a very tight stop loss at the key support and resistance level. Being a price action trader you can also use the market leverage in a more effective way and this will eventually boost your profit factors.