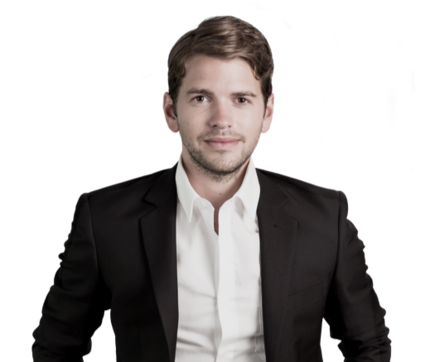 Every Capital (www.every.capital), Australia's first retail cryptoasset hedge fund, and Astronaut Capital (www.astronaut.capital) today announced they will work together to deliver Every's innovative cryptoasset investment product to Australians.
The companies will jointly formulate the underlying investment thesis which drives Every Capital's investment decisions and portfolio, leveraging Astronaut's deep experience in the market.
"Australia has an enormous appetite for cryptocurrency investment. Up until now, there have been very limited channels available for Aussies to get exposure to crypto assets. We see Every as being the first truly compliant and professional platform that we want to support," said Matthew Dibb, Founder and CEO of Astronaut Capital.
Astronaut have an excellent track record of outperformance in the marketplace. In the team's first 56 days of operation, they were able to achieve unrivalled returns of over 170% for their thousands of investors globally.
"Matt Dibb and the Astronaut team have experience ranging from microcap stock and ICO analysis to running their own token sale, and we'll be leveraging that to make the best informed decisions with our customers' capital," Every Capital Co-Founder and Director Tom Surman said.
The first quarter of 2018 has been more challenging, however Astronaut maintained its outperformance  relative to bitcoin, ethereum, and all other major benchmarks. Past performance is not an indication of future performance.
"Astronaut have set the gold standard for fund transparency, management and performance in the cryptoasset investment space. We don't believe there's a more credible player out there," Surman said.
"We believe that due diligence, analysis and transparency are key to successful investments and the long-term stability of this fast growing and innovative market. We'll be bringing all of those to bear in our partnership with Every," Dibb said.
Every will also be utilising Astronaut's investment infrastructure, including their advanced security protocols to secure investors' funds, and their existing relationships in the market, including with asset custodians.
Every will begin rolling out to select customers in Q3 2018. Australians can reserve their place on Every's waitlist at www.every.capital
ABOUT EVERY CAPITAL PTY LTD
Every is Australia's first retail cryptoasset hedge fund. Every allows everyday Australians to safely and simply invest into cryptocurrency, blockchain technology and ICOs. Every is launching for in Q3 2018, and currently accepting waitlist on their official website www.every.capital
ABOUT ASTRONAUT CAPITAL
Astronaut Capital is a research-integrated asset manager focused on early-stage cryptocurrency exposure and initial coin offerings (ICOs). The firm is backed by a leading institutional research house, Picolo Research, and utilizes the expertise of certified financial analysts for investment due diligence. More information can be found on the official website www.astronaut.capital