Written by

Tess Sanders Lazarus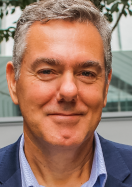 As the Financial Services Royal Commission continues to shine a light on the poor behaviours of banks and advisors across the finance sector, more and more stories of personal devastation hit the front pages of newspapers across the country.   According to 

Chris

 

Straw

, co founder of You're Welcome Finance a national finance provider of housing and personal loans, while the Royal Commission is long overdue it is having the enevitable effect of creating so much negative publicity that all those operating in the finance sector are being tarred with the same brush. 
"There are many good people working in the finance sector who have been operating in the industry for many years and are decent honest hardworking people," 

Chris

 

Straw

 said today. 
"It is very important that we remind the Australian community that there are bad apples and good apples in any industry and hopefully with the microscope of the Royal Commission and the Government's implementation of harsher penalties, the sector will be cleaned up and trust rebuilt. 
"In the meantime, Australians need to know there are good operators in the finance sector and they are easy to find. 
"There are three simple steps that everyone should follow when looking to borrow money.   
1.   Talk to friends, family members and neighbours and ask them who they use and get some referrals,
2.   Do your research on the referrals.   Look at their social media, website and other other feedback online; and
3.   Short list your preferred lenders.   Talk to them, clarify the extent of the services they offer and ask them to provide references.
"Once you have worked through this process, then decide who you would like to work with and discuss options, rates and other requirements. 
"Borrowing money should be a positive experience.   Generally we borrow money to purchase things that either change or add value to our life, such as a new home, investment property, new car, holiday of a life time, etc. 
"It is important to connect with a lender who not only helps you to borrow the money you need in the most appropriate way but also continues to deliver the best service through the life of the loan. 
"Remember, it shouldn't just be about who can get you the money the fastest, or the best rate, it should also be about who is going to continue to provide ongoing support should your life situation change or your lending requirements need adjusting.   Flexibility and service is the key in lending.  
"There are many good people in the finance sector.  Hopefully by following my three key steps, people will continue to find the good ones and avoid the bad ones."
Chris

 

Straw

 is the co founder of You're Welcome Finance.   You're Welcome Finance is a national firm which provides home loans, investment loans, car loans and personal loans.  Co owned by 

Chris

 

Straw

 and David Lennon, the business is highly respected for its service, ethics, industry knowledge and range of lending products.