Written by

Mozo Director Kirsty Lamont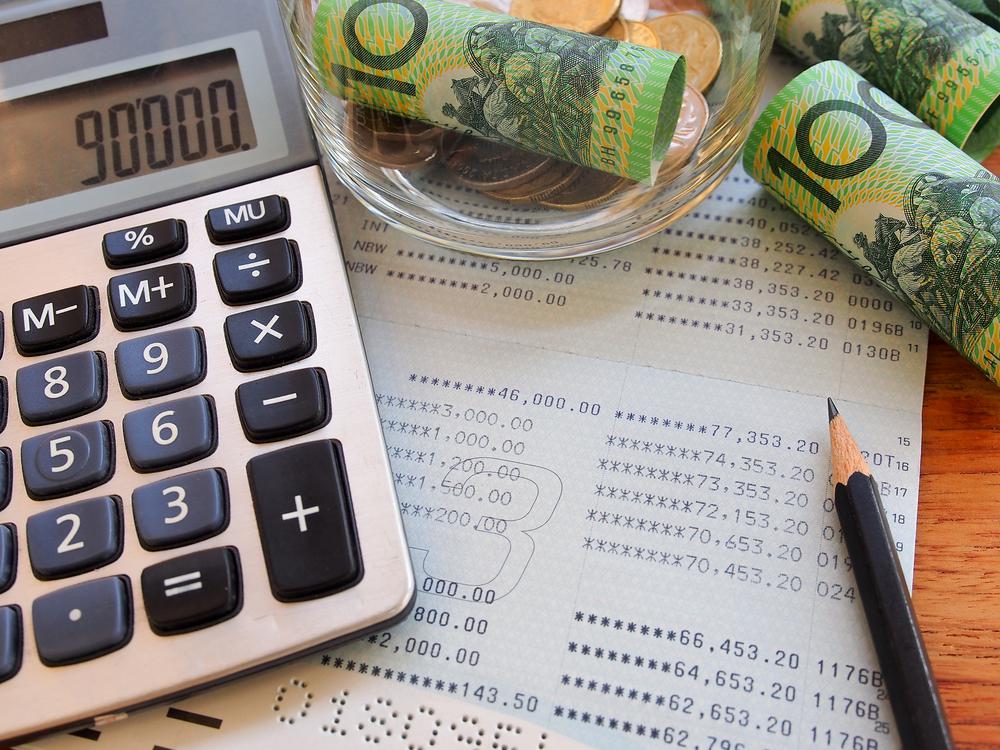 Tips and tricks to creating your healthiest bank balance ever
Whether you tend to lose track of what you spend (just where is your money going?) or find it a struggle to stick to a budget, there's always room for improvement when it comes to cultivating and maintaining positive money habits. We've swapped notes with the experts at comparison website Mozo to find out the sure fire ways to getting smart with your money.
Ready, Set, Goals
The number one trait shared by any financially conscientious person is setting budgetary goals and sticking to them. According to Mozo Director Kirsty Lamont, 'drawing up a financial road map and tracking your spending is the founding element of savvy money management'. Take a close look at your expenses, your income and any debts you may have. When you have a visual representation of where you are financially only then can you start planning accordingly. In other words, no more hiding from your bank statement!
Automate your direct debits AND your savings
You may be aware that you can set up direct debits to pay for your bills. Direct debits can be a really easy way to guarantee that you always have enough money left over to cover your non-negotiable expenses such as your electricity or phone bill. You don't have to stop there, however. Consider setting up a direct transfer from your current account to your savings account each month. A small amount each month can add up to the big bucks by the end of the year.
You and your credit card: a cautionary tale
You probably don't need to hear this from us but using your credit card to pay for daily expenses such as groceries or a few drinks out on the town isn't the best way to look after yourself financially. The latest Mozo research found that Australians are increasingly resorting to using their credit card for everyday expenses and then struggling to pay back the balance before interest rates hike up. Use your credit card wisely and pay off as much as you can as soon as you can.
It's all about balance
Life is about balance, right? Don't be afraid to say no to some things. This can include saying goodbye to impulsively buying that dress you spotted on your lunch break or getting those last minute tickets to Fiji. By resisting immediate temptation, you will thank yourself for in the long run. 'Once you start to think of money as a protector of freedom rather than a springboard to action, then you will really start to notice some changes', says Lamont.
All kinds of balance...
Speaking of balance, you may consider taking out a balance transfer. Those in the know are well aware of the potential benefits of taking out a balance transfer as it can be a useful way of saving on interest repayments by transferring your existing credit card debt to another card at a lower rate. Just be sure to find out how long your low rate is available for to avoid being stung by high-interest rates.
Save big on basics
There are some expenses which are simply non-negotiable. Bills, groceries and transport all make up the fabric of your daily life. This doesn't mean that these are not areas in which you can't squeeze extra savings. According to Lamont, 'a well-stocked cupboard, will encourage you to cook at home. By having the ingredients on hand, you'll be less tempted to order that mid-week pizza.' In fact, by stocking up on groceries and cooking dinner you're killing two birds with one stone. You'll save bundles of cash by taking lunch to work the next day. Review other non-negotiables payments to make sure you're not losing unnecessary money – late bill fees, taxis over public transport
For more money saving tips head to mozo.com.au
Kirsty Lamont is a Director and money expert at financial comparison website mozo.com.au. She is passionate about helping Aussies whip their finances into shape by comparing financial products and finding a better deal.