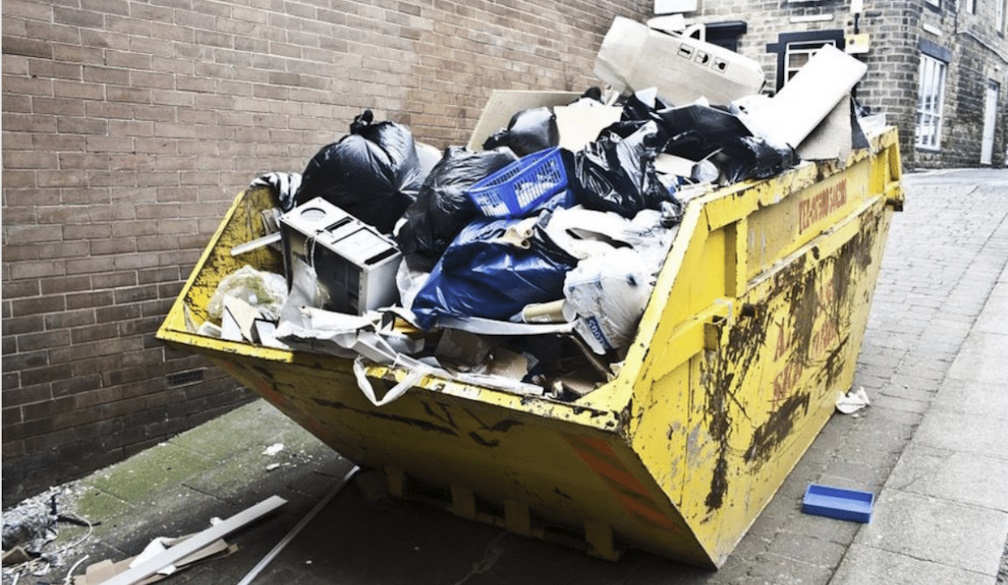 Rubbish removal services are essential for effective waste management. As a result, these services should be used by everyone in Sydney, Australia, and beyond. Waste management approaches such as burning waste items and outright disposal in landfills should be discouraged.
This is because of the havoc that they cause to the environment. You can reach out to Ridly Rubbish Removal for more information on the need to properly dispose of waste items. But given how essential the services of professional rubbish removal companies are, it is only fair that clients get cheap services.
However, this should not come at the expense of quality service. To this end, this article will address the subject of getting efficient and cheap rubbish removal services in the city of Sydney.
Easy and Low-Cost Tips for Rubbish Removal in Sydney
Everyone in Sydney will constantly have to deal with waste. To ensure the effective management of waste at low cost, here are some helpful tips:
Practice Waste Sorting
Several factors determine the cost of waste disposal. Volume is one of the most commonly known factors. But besides waste volume, the kind of items to be disposed of is also a determining factor. For example, the disposal of hazardous materials is usually more costly than that of electronics.
This is why sorting is advised. This is the practice of separating the various kinds of rubbish that you intend to dispose of. This is to ensure that you get the exact cost. So, set apart things like electronics, furniture items, and hazardous materials.
Consider Donating or Selling
Many residents in Sydney have a clutter problem. The reason is that they have gathered too many personal belongings for their personal space. As a result, self-storage facilities are engaged by some residents.
The truth is that some of the items that cause clutter problems can be sold. You can just organize a yard sale. This is especially true if the items in question are still in very good or fairly good condition. This way, you do not only solve your clutter problem but raise funds in the process.
Donation is equally a good idea. This is given how the donated items will serve a better purpose in places where they are more needed. For example, furniture items can be donated to NGOs, charity organizations, veteran centers, and a host of other places.
Practice Waste Reduction
A lot of waste is generated daily in Sydney. This is not surprising given the city's status as a major commercial, industrial, and residential hub.
However, it is possible to reduce the amount of waste that is generated daily. This is by using some tactics. Some of these tactics include the following:
Repair over Replacement
Appliances and products should only be replaced when necessary. This is considering how replaced items ultimately end up as waste.
Prioritize Quality over Quantity
Durability is one of the features of quality products. Opting for quality products means that purchased items will last a long time. In essence, it will take a long time before such products or appliances end up as waste.
Use Clothes for Cleaning
Instead of using paper towels and paper napkins, durable and suitable clothes should be used for cleaning purposes. As its name suggests, disposable paper towels and napkins will quickly end up as waste. So, frequent use of such will increase your waste volume.
Go paperless
Paper accounts for around a quarter of waste in landfills. A large chunk of it comes from its residential and commercial use. As a result, reducing the way you use paper will not just reduce your waste's volume but will keep our landfills functional for a long time.
Frankly, you do not have to sweat over this as going paperless is now very easy. For example, you can insist on your bills and statements being sent via mail. This is instead of having them physically delivered to you.
By the way, going paperless offers several other benefits besides contributing to waste reduction. For example, it usually turns out to be more cost-effective. This is given how there is no need to pay for physical delivery costs.
Very notable among its benefits is that it is an eco-friendly practice. For more information on how environmentally sustainable going paperless is, you can visit: https://twosidesna.org/.
Cut Down on Plastic Bags
You can reduce the amount of plastic bags that you have in the first place. This is by reusing them as often as you can.
For example, you can take some of your available plastic bags alone when grocery shopping. This way, your new purchase can be packaged with them. This is rather than being offered new ones and having to deal with a large number of plastic bags in your space.
Composting & Gardening
Some waste items do not necessarily have to end up as waste. They can be repurposed for the greater good.
Food scraps are prime examples of this. Rather than have them disposed of, they can be gathered and used to enrich your soil. You can then perform gardening activities on such soils. This can either make your landscape look great and/or provide you with some farm produce.
Educate Others
It is not enough for you alone to know about waste reduction practices. Everyone around you has to be aware of these tips and the need to implement them. This is particularly important for people who live with others.
Choose the Ideal Bin Size
Rubbish removal companies operate in many ways. For example, some of them issue bins in the hope of ensuring that rubbish is disposed of the right way. For others, clients are in charge of getting their bins.
Regardless of how it works, make sure to use the ideal bin size. Using something bigger than you need might not seem like a big deal but it is. This is because the bin size will impact service costs.
On the contrary, using something smaller and getting it overflowing will cost you more. Firstly, this is because of the extra work that the workers would put into cleaning the mess created.
It is also because you will be charged as if you used something bigger. The cost may be unfair in some situations. So, avoid all of these by using just the ideal kind of bin for waste disposal purposes.
Become a Loyal Client
Some people use these services on a one-in-a-while basis, while some use these services regularly. For example, they have scheduled pickups at certain times of the month.
Rubbish removal companies are more likely to offer people in the latter category discounts and improved services. In other words, you stand a better chance of getting low-cost rubbish removal services if you are a regular customer.
For starters, this calls for regular use of these services. But more importantly, it is about identifying the best company in this line of work and remaining loyal to them. It is only then that you can enjoy the low-cost benefits of being their customer.
Price Negotiation
Many rubbish removal companies act like their service charges are fixed. But in fact, it is possible to negotiate. For example, you may be able to get significantly subsidized rates for properly sorting your rubbish and/or having your rubbish bin stationed in an easy-to-reach area.
Unfortunately, many people are unaware of this. Some people who are even aware are just not willing to have this kind of discussion. In essence, you do not have to agree outrightly to every term and condition by rubbish disposal companies.
Use the Right Rubbish Removal Company
There are top-notch companies that offer this service in Sydney and its environs. It is strongly advised that you engage them. However, this means that you need to know how to identify them. Some tips to help you do this include the following:
Commitment to Environmentally Sustainable Practices
The company's commitment or otherwise to environmentally sustainable practices will be evident in how it operates. This is especially true in terms of waste disposal.
For one, recycling should be properly explored by such companies. This is for its eco-friendly benefits. Such companies are even likely to charge less. This is because of the economic impact of recycling.
Customer-Friendly
A customer-friendly rubbish removal company will be willing to offer cut-price but efficient deals to clients when they can. This includes significantly reduced waste disposal costs.
Licensed & Insured
Do not undermine the importance of licensing and insurance for such companies. Make it a priority when selecting from among the several rubbish removal companies in Sydney or its environs.
Conclusion
Top-quality services should be rendered by rubbish removal companies in Sydney. It is also fair for people in need of these essential services to get them at a cheap cost. Some reputable rubbish removal companies in Sydney are very willing to offer clients this experience.
How to find such companies has been discussed here. More importantly, this article has offered general low-cost waste disposal solutions. These helpful tips should therefore be put to good use going forward.