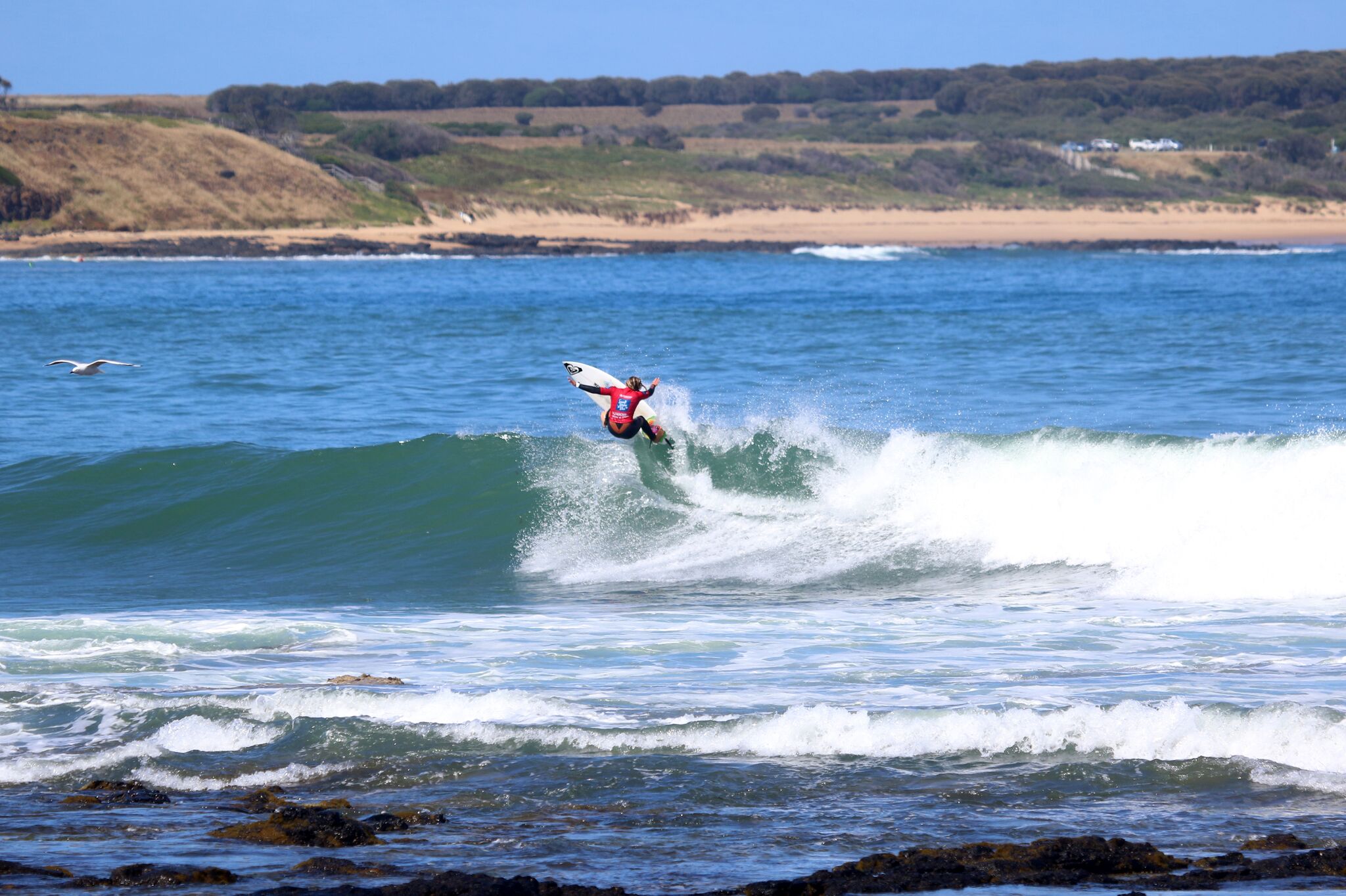 The Telstra Stores Tweed Coast Pro will once again land on the northern tip of NSW when the World Surf League (WSL) Qualifying Series (QS) 1000 rated event kicks off in February 2017 at Cabarita. 

The elite five-day competition – which will form the second of four stops on the Vissla NSW Pro Surf Series  – will take place from

1 – 5 February, 2017

.

Over-200 of Australia's and the world's most promising male and female surfers will compete in the event, which will see over 20 different countries represented across both divisions. 

To cater for the increased demand for a high calibre competition in the area, the event has been extended by another day, with the men running a round of 172 and the women running a round of 72.
Surfing NSW CEO Luke Madden attributed the growth of the Telstra Stores Tweed Coast Pro to the blossoming relationship between Destination Tweed and Surfing NSW.

"The Telstra Stores Tweed Coast Pro is one of the most exciting events on the Surfing NSW calendar," Madden said. "Thanks to the blossoming relationship with Destination Tweed, we've been able to bring and grow events in the area over the last three years. We're really excited to come back and continue to showcase the deep talent pool in the region as well as soak up a lot of its natural beauty."  

Bill Tatchell, Chief Executive Officer of Destination Tweed shared the same sentiments.
"Destination Tweed is equally excited about the Telstra Stores Tweed Coast Pro and what it brings to the region," said Tatchell.  "Seeing some of the best up-and-coming surfers competing at Cabarita is great for all local surfers and we hope it gives the young local surfers something to aspire towards as they get older."

WSL Australia/Oceania Regional Manager Will Hayden-Smith added: 

"WSL is really looking forward to getting back to the Tweed Coast. Last year's event had great waves and a solid field. We are stoked to be able to provide an event that gives an opportunity for QS points for the up-and-comers and give the experienced campaigners a chance to warm up for their 2017 season. Big thanks to Surfing NSW and all the sponsors for making this all come together."   
Event dates and locations:
Event One: Carve Pro
Location: Maroubra Beach
Date:

January 19th - 22nd, 2017



Event Two: Telstra Stores Tweed Coast Pro
Location: Cabarita Beach
Date:

February 1st – 5th, 2017



Event Three: Komunity Project Great Lakes Pro pres. by Rockstar
Location: Boomerang Beach
Date:

February 7th – 11th, 2017



Event Four: Komunity Project Central Coast Pro pres. by Rockstar
Location: Avoca Beach
Date:

March 8th – 12th, 2017



Entries into the event are open at worldsurfleague.com

The Vissla NSW Pro Surf Series was developed for Australian and International surfers to gain ranking points and prize money on the WSL Qualifying Series. The Series also creates a NSW coastal road trip for all to explore the variety of waves, visit local communities and enjoy NSW surfing culture.

Surfing NSW are pleased to welcome Big4 North Star Holiday Resort and Caravan Park - as well as Ripples Cafe - as the official accommodation and catering partners for the event. Competitors are encouraged to stay at the accommodation and can visit northstar.com.au or call 1800 645 790 to book. Discounted rates, free breakfast and exclusive night meals are available for all competitors.
The 2017 Vissla NSW Pro Surf Series will be proudly supported by the NSW Government through its tourism and major events agency, Destination NSW. The series will also be proudly supported by Vissla, Randwick City Council, Central Coast Council, Destination Tweed, Mid Coast Council and Tourism, NBN, Toyota, Surfing Life Magazine, World Surf League and Surfing NSW.

#visslanswprosurfseries

About Destination Tweed:
Destination Tweed is a not-for-profit organisation focused on promoting the Tweed region as a holiday and business destination. Please visit destinationtweed.com.au for a range of extra accommodation options as well as information on travel, local events and experiences in the area.