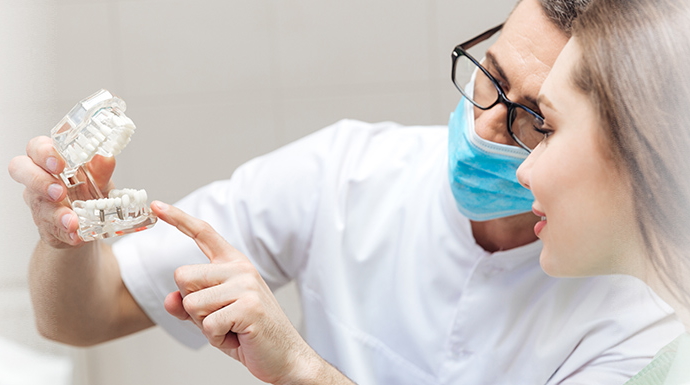 Who does not want those shiny, sparkly teeth that we see in toothpaste commercials? The bright smile of Angelina Jolie always takes my breath away. Sometimes, those picture-perfect teeth send us into a state of awe and envy. But do not worry, as your dentist can help you achieve that perfect smile without any harmful side effects.
Before going to your dentist, you must be aware of all the options that you have in this regard. So, let me tell you some techniques that teeth whitening Adelaide dentists use for their patients.


Scaling and Polishing:
Scaling is the most basic teeth cleaning procedure. When you opt for scaling, you must know that the colour of your teeth is not going to be magically transformed. Instead, your dentist will remove the surface deposits present on your teeth. These deposits are known as calculus, and they are harmful to the health of your teeth. So, if you notice any, the stone-like structure behind your teeth you should get it removed. After scaling, the dentist also polishes your teeth which gives them natural lustre and shine.


In-office Bleaching
If your teeth are discoloured, then scaling alone would not be of much help. You will need a bleaching treatment. Your dentist would evaluate your teeth and decide what material he is going to use. Mostly she will use 30 per cent hydrogen peroxide gel and apply it to your teeth for 30 to 40 minutes. A PAC light is also used to accelerate the process. She will repeat this procedure for 2 to 7 weeks until you get the desired results.


Home applied Bleaching
In this procedure, the dentist will make a nightguard that fits your teeth. She will construct it by taking your impression. So be mentally prepared for that. She will also give you a paste that you have to apply on the night guard before sleeping. The next day, you will take off the night guard, clean it with a brush, store it in a proper container, and go on with your day. Repeat the procedure for several nights until you get the desired results.


Walking bleach technique
This technique is for those teeth that have been treated by root canal treatment. After a root canal treatment, the natural shine of the tooth fades away, and with time it gets discoloured. So, for these teeth dentists fill your teeth with a dental material and cover it with a temporary filling and you go on with your life. After a week, you go back to the clinic for the renovation of this material. In 2 to 3 visits, the discolouration is minimized, and then your dentist will fill your teeth with a tooth-coloured material.


Veneers
Veneers are for those people who have gross discolouration of teeth which can not be removed by simple bleaching techniques. Veneers are thin tooth-coloured material that is attached to the visible surface of your teeth to hide the gross discolouration.