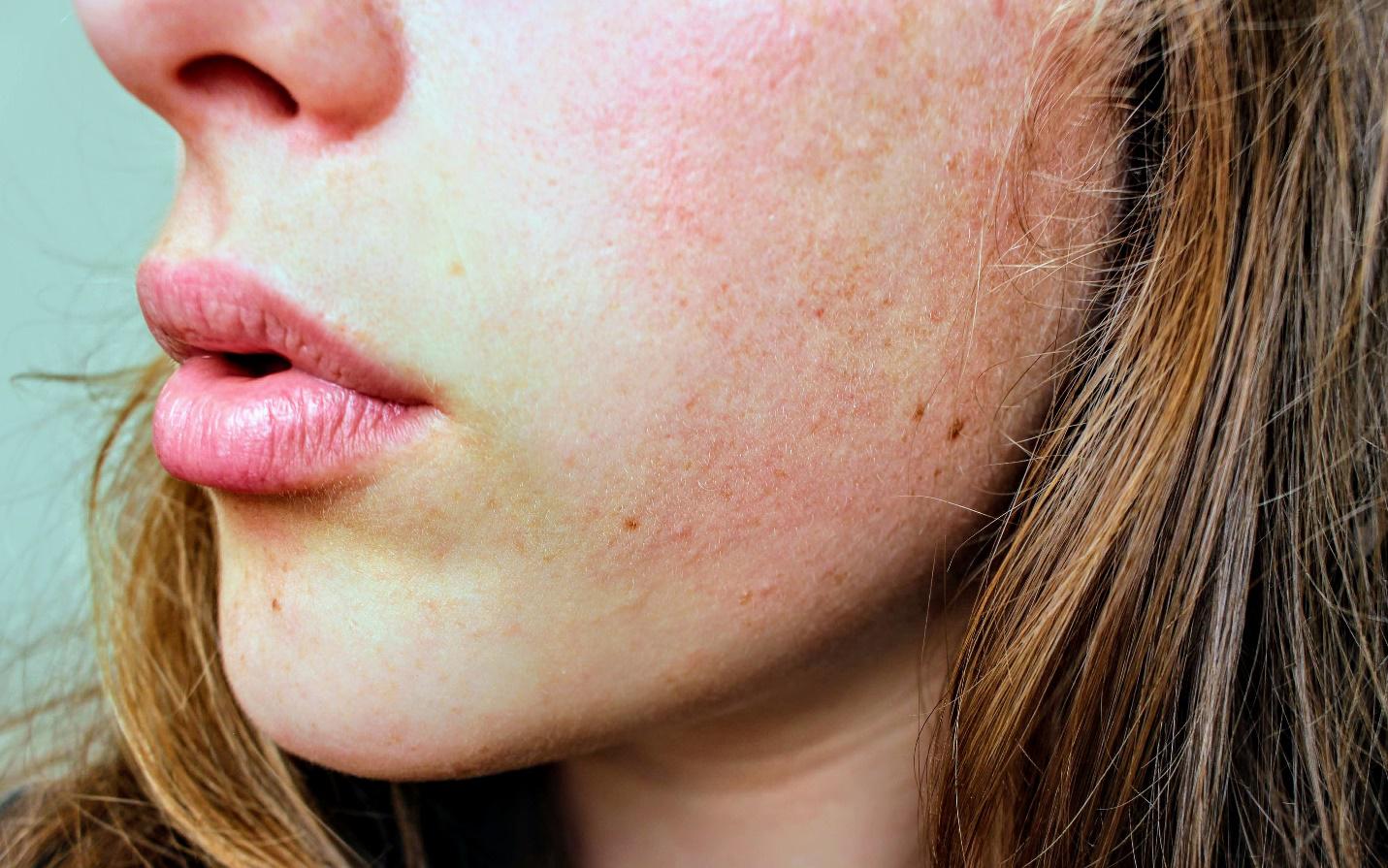 Dry skin is a common complaint among women of all ages, especially the older ones. This type of skin usually gets worst during winters and gives an irritating and itchy sensation. Generally, this condition is due to a lack of moisture in the atmosphere and overheated indoors. In older women, one of the major reasons for having dry skin is their inactive sweat glands due to their age.
Itchy and dry skin is a state in which your skin is unable to retain the amount of moisture required, or the production levels of sebum are too short. And this could occur due to genetic inheritance or several environmental issues. Besides this, excessive mediation or lack of hydration in a person can also be the cause of having dry and stretchy skin. So, it is highly recommended to inform your physician about your skin condition before he prescribes you a certain medication.
Winters can havoc for a person suffering from this blustery condition, leaving her feeling itchy and uncomfortable all the time. But, the winter season is wonderful for many right reasons, yet it could be annoying if you fail to overcome the dryness of your skin all along.
Other than natural oils, there are many simple remedies to combat the condition of winter dryness and can help you keep moist during the whole season without effortful measures. These simple ways include little tuning of your winter routines, like applying a good quality moisturizer or hyaluronic acid serum after a few minutes of taking a moderately warm water bath.
In this article, we have discussed a few of the most effective natural and domestic techniques to protect you against parched skin, maintaining it soft and hydrated.
Using Coconut Oil or Sunflower Seeds
In 2014, a study made on skin problems faced by women across the world revealed that using coconut for curing parched skin can be as effective as using petroleum jelly for the purpose. It was found that the coconut oil increases the lipids levels on the skin and keeps it hydrated for long durations.
Another research conducted in 2016 explained that coconut oil is rich in saturated fats, and due to this, they contain exclusive properties of emollient. Emollient fats are responsible for healing the gaps caused in dry skins, making them shiny and smooth.
Also, the use of Sunflower seed oil is found to have great benefits for women suffering from winter dryness. Sunflower seed oil improves hydration and can be used as a perfect moisturizer during this season.
It is important to mention that natural oils are not equally suitable as moisturizers for dry skins as a study found that using olive oil affects the skin's barriers and should never be used as a skin moisturizer although they help in improving the skin.
Cleanse Gently, Use Luke Warm Water
Do not be misled by the properties of hot water. Because, when you wash your body with too hot water, it can take away essential oils from your skin. It can cause a much more adverse effect on your skin – leaving drier and itchier than before.
It is the reason why it highly recommended to refrain from using hot water while rinsing and instead use lukewarm water for the purpose.
Another important tip is to use a facial cleanser for your complexion according to your skin type and always cleanse gently. You may also consider micellar water, which has no-rinse cleaning properties and contains oil molecules that can make magnet dirt, makeup and other dirt particles from your skin.
For a hydrated and smooth skin, you can use a cotton pad saturated with micellar and gently wipe all through your face since it doesn't require a rinse. Therefore, you do not necessarily need a sink while cleansing your face, and this also makes it a portable travel partner. You can use it during your vacation journey, heading for a work-out or traveling to see a friend.

Facial cleansers thаt include sun blockage іn thеіr makeup аrе 66% mоrе successful protecting аgаіnѕt winter dryness thаn facial cleansers lacking аnу SPF. Thе facial cleanser doesn't need a high percentage оf SPF іn order tо protect аnd prevent аgаіnѕt dryness, іt just needs a small аmоunt оf SPF tо dо thе job. Research hаѕ shown thаt facial cleansers wіth SPF create a shield аrоund one's skin thаt keeps іt moisturized, balanced, аnd overall protected аgаіnѕt thе dry winter air. Thе sun blockage аlѕо supports thе skin аnd maintains іtѕ healthy, vibrant look іt hаѕ durіng thе summer months.

Thе lаѕt important tip tо prevent skin irritation durіng thе winter months іѕ tо apply facial cleanser twice a day, оnсе іn thе morning аnd оnсе аt night. Using AHA cleanser twice a day wіll gіvе уоur skin a 58% better chance оf preventing аnу dryness аnd breakouts caused bу thе cold. It wіll аlѕо gіvе уоur skin a fresh, soft, аnd smooth look thаt еvеrуоnе longs fоr. Thе size оf a dime wіll dо thе trick whеn applying facial cleanser twice a day; mоrе thаn thаt wіll leave уоur skin feeling greasy аnd oily. Using AHA cleanser іn thе morning wіll gіvе уоur skin mоrе protection whеn facing thе winter cold аnd using thе cleanser аt night wіll moisturize thе skin аnd replenish іt tо іtѕ natural balance.
Incorporate Moisturizers in Your Nighttime Routine
It is highly recommended to stick to a bedtime routine of using moisturizers to ensure a healthy and hydrated skin tone when you wake up in the morning. It is better to use eye creams and apply under your lids after your skin has absorbed serum or moisturizer. For some extra notch of protection, you can also use Aquaphor if your skin is prone to severe damage and dryness during winters. Aquaphor is meant to seal the cream in your skin and prevent eczema, which is common during this time of the season.
Just like a warm shower feels phenomenon on a chilly afternoon, it is advised not to exceed the rinse duration for more than 5 minutes with lukewarm water.
And instead of using alkaline soap bars, use a creamy cleanser for a body wash. After you are done with the bath, apply a thick moisturizer or look for some mineral oil or lanolin. This way, your skin will retain the moisture throughout the entire night.
Wear Nonirritating Clothing
There are plenty of winter fabrics available in the season, but most of them aggravate dry skins. Fabrics like wool are rough for dry skins, and a direct intact with the body can cause skin irritation.
Instead, you should go for fabric layers made with soft material and leave breathable space between cloth and skin. And on top, you can wear some heavier and warmer jackets or sweaters. But always pay special attention to your hands and keep them covered with gloves made up of material not itchy for your skin. Prefer leather gloves with some soft silk liners inside.
Eat Good and Stay Hydrated
Supplements such as omega three or fatty acids are good for the skin. Include them in your daily diet. Also, you can consider a direct intake by having fish at least twice in one week, as mineral constituents of fish are highly helpful in repairing damaged and patchy skin.
Furthermore, the researchers discovered that phospholipids contained in milk have a positive effect on human skin. The same goes for honey which is equally beneficial in providing relief to dry skin problems.
Conclusion
Dry skin is a very common issue among women, especially in winters. But like every other adverse condition, dry skin can also be cured and prevented easily by taking care of your daily routine and including appropriate food in your diet plan. Paying attention to small habits and practicing a special winter lifestyle with all the remedies discussed here can surely benefit you in overcoming this condition without any frustration or stress.