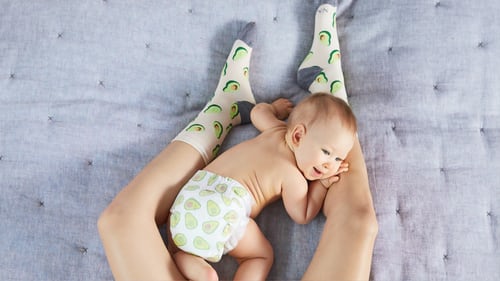 Becoming a mother is the greatest blessing, but it comes with a few challenges as well. If you weren't so lucky to bounce back to your pre-pregnancy figure in a few months, but you've gained weight in all of the problematic areas, chances are none of your clothes fit anymore and you're feeling like you've gained twice your weight. However, just because the first three or four months have seemed like you're not moving forward from your baby weight, it doesn't mean you won't. Aside from shedding pounds, you'll need to start thinking about other activities that made you feel good about yourself and go back to them as well.
Self-esteem can easily be thrown out of balance if your pregnancy added up a few pounds more than you expected. Not feeling good in anything you wear or in your skin, in general, can affect your child more than you know. That's why you should focus on healthy weight loss. Don't try to get in the gym within a month or two after the labour because your body needs to adjust to the new circumstances. Breastfeeding will burn calories, and if you stick to a diet packed with plenty of fruit and veggies, you'll have enough energy to go through the day. Once you feel like you're ready for some action in the bedroom, feel free to burn the calories by finding some time for mommy and daddy time.
Schedule hair appointment when possible
Your weight isn't the only aspect you should pay attention to if you want to feel good about yourself. Namely, your hairstyle will help you feel flawless if you only make sure your hair is always tidy, as much as possible. Mommy duties rarely give you time to take much care of your physical appearance, but you should work on your organisational skills and manage time in the way that it will allow you to have some time for a hair appointment at the salon. Wash your hair regularly at home, instead of making it the last item on the list. Make quick hair up-dos with a doughnut or a ring to keep everything in place when your hair isn't washed. Dry shampoos are a quick fix for greasy roots and bangs, so always have a travel size shampoo in your nappy bag for an easy wash on the go.
Include regular exercises into your routine
Once you've recovered from the labour and your doctor has approved workouts, you should consider starting to workout. No need to push yourself too hard in the beginning, but feel free to go for a jog from time to time and even consider bringing your bundle of joy with you. So, when the time comes for the new swimsuit, you can easily shop bikinis online and get ready for the seaside with the new and improved figure. You'll want to get that gorgeous bikini body back for the next summer season, so if you don't have time for a jog, think about doing a few workouts at home with your little one. Do a plank while your baby is playing right in front of you, place the little one above your pubic bone as you do curl-ups, tone the quadriceps, hamstrings, buttocks, and calves by doing walking lunges as you hold the baby in your arms.
Find time for your guilty pleasures
Even though it may seem impossible to have some time for yourself when you're a new mum, indulging in guilty pleasures is one of the best forms of self-care. Work out the schedule with your partner and squeeze in at least half an hour of pampering a week. Be it for your favourite tv show, a spa treatment, or to have a bowl of ice-cream, finding some time to stay alone with your thoughts and without thinking whether the baby will need changing, feeding or putting to sleep, will be therapeutic.
Feeling good in your skin after becoming a momma may require time, but you'll certainly make it happen. Your bundle of joy will be your priority in the first few months, and you should allow yourself to rest for a while before going back to your pre-baby routines. Your life has changed drastically, and you shouldn't expect to be the same woman you've been pre-baby. Your body has created and grown an entirely new person, so if it looks slightly different, be proud. Don't think less but more of yourself, because you've made the world a better place by creating a new life.