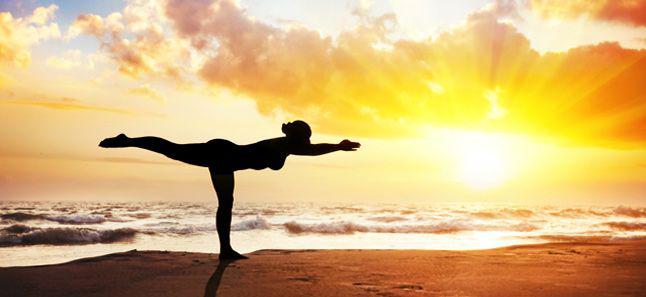 Joint pain can be incredibly frustrating as it can interfere with many parts of your daily life. One of the main ways that it interferes is through it stopping you from exercising. Activities like running, jumping and squatting can become impossible, and it is not recommended that you perform any kind of high-impact exercise when you have joint pain. So, how can you stay fit and active? Fortunately, there are many superb sports and activities which are low-impact so that you can get into shape or maintain your current level of fitness without experiencing any pain. Here are a few activities to consider.
Walking
Daily walking for at least 30 minutes has many proven health benefits, and this is an activity that can be very easy to implement into your schedule as you can simply replace driving with walking in many cases.
Alternatively, having a dog will encourage you to get out each day and enjoy the fresh air. This is often a good choice for people that run but are no longer able to as it still allows them to travel long distances and set targets.
Top Tip: Try and fit in a half an hour walk in your lunch break. This can give you some much needed fresh air, and will also keep you stimulated for the rest of the day.
Swimming
Swimming provides a full workout for the entire body yet it is a low-impact exercise, so it is ideal for those that have joint pain. It is often recommended as an activity for recovering from injuries as it allows you to strengthen your muscles without doing any damage through impact. Additionally, swimming can also be a fun, relaxing and engaging activity.
Golf
Golf will allow you to walk long distances, enjoy fresh air and get your blood pumping. It is low-impact, and the fun and competitive nature is sure to keep you entertained and engaged whether you are playing by yourself or with a group of friends. No matter what your skill level is, investing in high-performance driving irons can improve your game through increasing accuracy and power with the ability to deliver a penetrating ball flight. If you are not ready to hit the course, refining your swing in the driving range is a good option for beginners.
Yoga
Many people practice yoga because it has both physical and mental health benefits, plus it can be easy to perform in your own home provided that you have the space. There are lots of guides online for getting started, and it should also be easy enough to find a class near you for your particular level. Although low-impact, this can be a great way to improve core strength, build muscle, improve balance and also your flexibility. It can also help you to de-stress, relax and focus.
You do not always need to perform high-intensity, heavy-impact exercise to get into shape or maintain fitness. If you are suffering from joint pain, it can be frustrating when you are unable to exercise, but there are always alternative, low-impact exercises which can be just as, if not more, beneficial and enjoyable than other activities. These activities will allow you to stay in good shape and you may find them to be great fun and highly engaging.