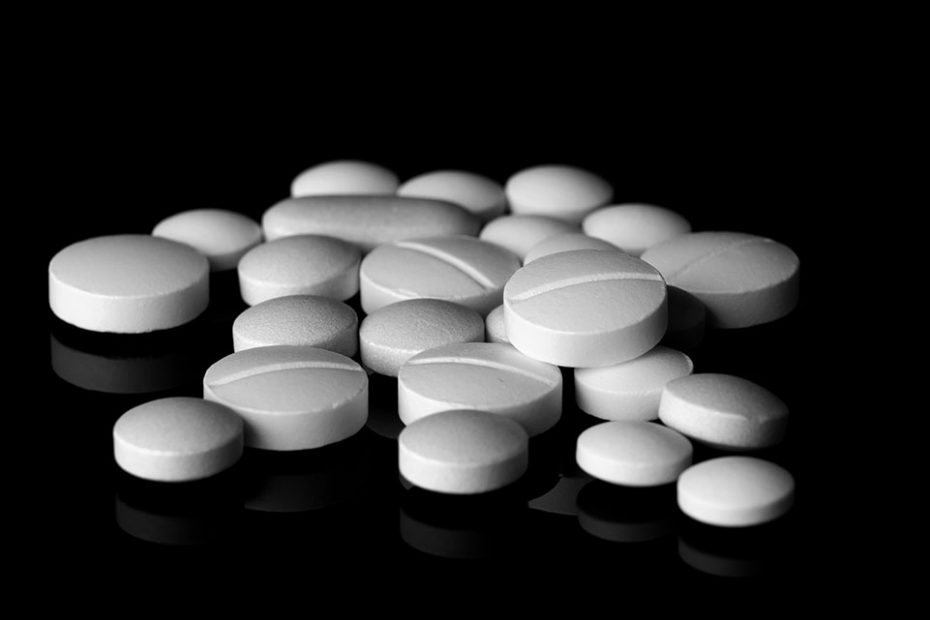 In early 2018 the Australian government implemented new laws and regulations regarding the availability of over-the-counter (OTC) medication containing codeine. Codeine is a painkiller derived from opium. All medications containing codeine will now require a doctor's prescription like in other countries. The new regulations seek to slow the growing opioid crisis in Australia. Let's learn about the current opioid crisis in Australia, codeine's role in the epidemic, and how Australians view the new regulations.
Codeine in Australia
Before the new rules were enacted, you could purchase codeine OTC if there was no more than 30mg of the drug per dose, but medication containing more than 30mg of codeine required a prescription. The new rules require a prescription for any medication containing codeine - regardless of dosage. Popular OTC medication containing codeine like Nurofen Plus and Panadeine is no longer available on store shelves.
The Current Australian Opioid Epidemic
You may have heard about the opioid epidemic in the United States and President Trump's declaration of the opioid crisis as a national health emergency - but Australia has been walloped by the growing opioid crisis too. According to Australia's Pennington Institute, there were 2,023 drug-related deaths, many involving opioid medication, in 2015. That number was more than double auto accident-related deaths for the same year. The 2015 numbers are a dramatic rise from the 1,313 drug-related deaths in 2001.
Between 2011 and 2015 there were 2,145 deaths associated with opioid-based medication like fentanyl, tramadol, oxycodone, and morphine. 985 of those deaths were directly linked to heroin, an opiate. Many point towards current medical practices of overprescribing, prescribing opioids when another medication could do the job, and doctors who are misinformed about the dangers of opioids. According to a report released by the Therapeutic Goods Administration (TGA) in 2018, the number of opioid prescriptions has risen every year since 2009. How bad is it? Between 1992 and 2012 opioid prescriptions increased fifteen times. The latest statistics report that Australian doctors prescribed opioids to 73% of patients complaining of body pain.
"A huge part of the problem in Australia is we just don't know how to effectively treat chronic pain and it is easier for doctors to write a script than look at alternatives," said Dr. David Caldicott, a senior clinical lecturer on medicine at the Australian National University. Caldicott believes limiting access to all opioids, including those prescribed by doctors, is the only way to meet the crisis head-on, not just restricting access to codeine.
Arguments Against Codeine
The change in prescription rules is meant to keep patients from accidentally becoming hooked on opioids. According to the TGA, codeine is being increasingly used for minor conditions like aches and pains, or ailments that codeine will have little effect on. TGA refers to this as 'indication creep.' The increased use of codeine has seen deaths from the drug double from 3.5 to 8.7 people / million over the last ten years according to a study conducted by the University of New South Wales. Codeine isn't the only opioid-containing medication that the TGA is looking to limit. The TGA is also considering limiting what types of doctors can prescribe opioids. New proposals would require opioid prescriptions only to be issued by specialists - not general practitioners. The TGA hopes that by limiting access to codeine, they can keep people away from trying opioid-based medication for the first time or jumping from codeine to a more powerful medication. However, some are fearful that pulling codeine could intensify people jumping from the mild opioid to a more powerful and deadly substance.
Arguments Against the New Rules
Though the TGA is onboard with new regulations on codeine, not everyone agrees with the rules, and some fear it may worsen the current crisis. Doctors and addiction professionals have warned that pulling the popular medication from the OTC market with little support for current addicts could turn codeine-addicts to more powerful drugs or may lead them to the black market. Critics of the new regulations also point to countries like the United States that have enacted similar regulations with little success. The U.S. has required a prescription for codeine-containing medication for several years, but the number of opioid-related deaths has continued to climb in the country.
Opponents of the new restrictions include Dr. Dimitri Gerostamoulos, head of forensic sciences at Victorian Institute of Forensic Medicine, who believes small steps aren't the way to stem the opioid. "What we might end up seeing is an increase in combined medicine use, such as paracetamol and ibuprofen products, and more people accessing codeine made available illicitly," said Gerostamoulos.
Though there are opponents to the new legislation, it's now national law. Though similar measures haven't worked for other countries, Australians are hopeful a small change can make a big difference. Lawmakers, researchers, and addiction professionals will continue to watch the frightening opioid numbers closely.


DetoxLocal Periodic Table of Drugs 
Opiates.net
Full guide to Opiate and Heroin Withdrawal