Written by

News Feature Team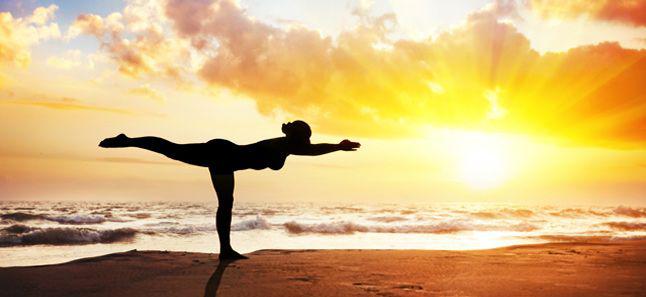 Staying healthy in the modern day and age is a relatively simple task. Unlike staying healthy for the last few hundred years, these days you might go to see a doctor in Prahran who tells you to exercise and eat more healthily. Once you follow these tips, you will feel refreshed; it's mostly as simple as that.
To keep healthy in a general sense is a bigger task, and requires more information and more action on your part. In the interests of helping you achieve your goal of keeping healthy, we have put together a few basic points of staying healthy.
Drink Water
Many people overlook the importance of drinking water and the role it plays in keeping you healthy. Water is the ideal drink for humans to consume, as it occurs naturally, is flavourless and free of preservatives or sugar, and actively works to improve the health of your kidneys.
As well as this, it hydrates you, allows your body to cycle out waste products more effectively and improves the health of your skin. As you can see, water is an improver all around, and drinking up to two liters of water a day will steeply improve your physical health.
Take Supplements
For those of us not able to prepare a large range of meals, ensuring we get all of our vitamins, minerals, and nutrients can be a struggle. How do you get a certain amount of iron without spending a decent amount of time eating meat or the appropriate vegetables?
Having supplements that you take every day is a good, quick way to ensure your body is kept up to speed with all it's required fuels, and it's easier and faster than needing to run through a whole list of foods every day to achieve the same result.
Doctor Visits
Paying a regular visit to the doctor for a check-up is a good idea, as it provides your doctor with a basis from which to examine you when you're not well. If a doctor checks up on your and takes note of an anomaly to check next time, the next time you see them they will not only have a reference point to mark differences against, but they will also have a timeframe for any changes that might have occurred.
Exercise
Exercise is the one big thing nobody wants to do regularly but everyone knows will help to make them healthier. Once you start exercising, it's easier to keep up a habit than it is to break it, so exercising becomes easier with time.
Regular exercise improves your heart health, your muscle health, helps you to regulate your blood pressure more easily, makes your lungs more efficient and gives you more energy to use throughout the day. For these reasons alone, it's a good idea to start your exercise regime as soon as possible.
Sunlight
Many people discredit the natural benefits that sunlight has on your body's health, but the perks are undeniable. The UV rays in sunlight allow your body to synthesize vitamin D from the food you've consumed, making it key in the absorption of that nutrient, in particular.
Vitamin D helps your body absorb more calcium, magnesium, and phosphates, all of which are vital to maintaining healthy functions in your internal organs.
Socialise
Socialising is good for you, and not just in the sense that walking around and doing activities will help you to get your heartrate up a bit. Going out and seeing friends is good for your mental health, and this is just as important when it comes to leading a healthy life as your physical health is. Try to get out of the house for some fun at least once a week, and at minimum, once a fortnight.
Eat Healthily
Finally, the most obvious of this group of suggestions is to eat healthier foods. Eating takeaway every night might be tastier and easier to do, but over time the lack of nutrients and the presence of unhealthy fats, sugars, and sodium will cause health problems to begin forming, and this can lead to serious ailments later in life.
With these suggestions, you have the basis for living a healthy life. Try to do as many of these as possible, and be amazed at how you start to feel better, faster.