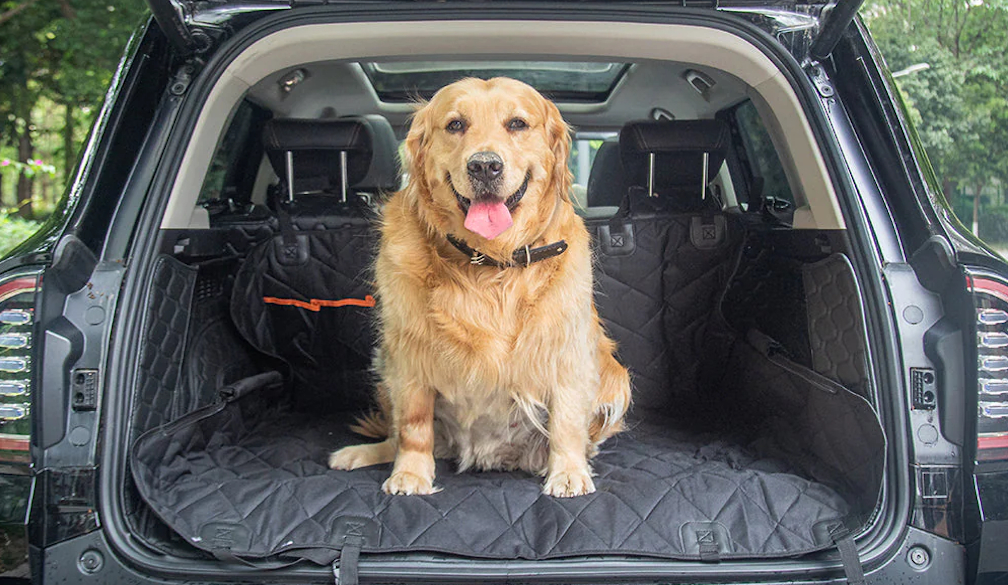 Pets are an important part of our lives; their constant presence brings an extra dose of joy and happiness. However, every dog owner is familiar with the difficulties of traveling in a car with their pet. 
There's no avoiding the paw prints, slimy goo, and, of course, the hair on your car seats. No amount of grooming will compensate for the mess our furry little buddies cause in the automobile. Investing in high-quality dog car seat covers is, therefore, a prudent investment for any animal lover. 
There are numerous pet protective car seat covers available; however, before purchasing pet protective car seat covers, confirm that the following features are included in the product. 
Quality fabric
No matter how clean we want our automobile, nothing can replace our love for our dogs. The comfort and well-being of our canine companion will always take precedence. To keep your dog happy, cool, and relaxed on lengthy rides, avoid purchasing anything made of synthetic materials. 
Ease of cleaning
The most crucial feature to look for in car seat pet protection is ease of cleaning. The materials utilized should be low maintenance and easy to clean, or the point of purchasing them will be defeated. 
High durability
Pets, particularly dogs, habitually raking the surface with their nails when settling in. If the coverings for dog car seat covers are made of fragile or delicate fabric, the long nails of your pet will easily shred the protective cover and harm your car seats. 
Ease of use
should be simple to install and stow in the automobile. It will make them useful, and you will not hesitate to take your pet for a ride. 
Types of Dog seat covers to choose from
Choosing a dog car seat cover might be difficult. Whether you need a Jeep dog seat cover, a mobile pets dog seat cover, or a rear seat dog vehicle cover for your pets, you need one that will not let you down. And how can you find it amid thousands of competitive offers? 
      1. Bench Seat Covers
These seat covers are made specifically for bench car seats. They are often wide and cover the back seat, much like a blanket. Bench seat covers are designed to fit tightly over the seat and contour to its curve. 
2.
Bucket seat covers
A bucket-style
dog car seat cover
, like a bench seat cover, conforms to the shape of your seat. So, if you're shopping for Jeep covers or a BMW dog seat cover, it fits your car model. Check this before purchase so you don't end up with a seat cover that doesn't fit. 
3.
Hammocks
Hammocks are useful because they keep dogs from hopping onto the ground or into the front seat. They shield dirt, hair, and damage from the rear and front seats. 
In All
Bench and bucket covers are excellent for preserving the seats themselves. However, they need to be more for safeguarding the backseat area. Door barriers protect your doors but are ineffective for dog car seat covers. Ultimately, dog hammocks shield the entire car interior from dirt, hair, and dents.