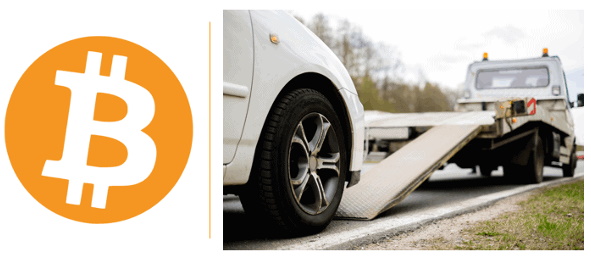 If you are into crypto trading, you have probably asked this question: Is it possible to sell my car for cryptocurrency? The answer is yes. If you can buy a car with your crypto-money, you can surely sell an old car for crypto-money as well.
But the real question here is this: Why should I sell my car for cryptocurrency to auto wreckers? If you want to dispose of your car fast, then selling it to an auto wrecking company is the way to go. No ifs or buts; they are going to buy your used car immediately. This is their business, after all. Some companies will even handle the paperwork and collect your car for free so that the whole transaction can be completed in just a day!
Aside from this, here are more reasons why selling your scrap car to auto wreckers are often the best option:
They Will Buy Your Car Regardless Of Its Condition
It's hard to find a private dealer who will buy your car instantly despite its old age and damage. Most of the private dealers have preferences in terms of car models they want to buy. This isn't the case with most auto wreckers in Sydney. No matter how tattered and damaged your vehicle is, they will purchase it. Of course, they will consider several factors when evaluating your car. But the point is that you won't have to worry whether you will be able to sell it or not.
It's Better For The Environment
Ever wondered why auto wreckers buy old cars? The reason is that vehicles of all kinds are recyclable. They get the metal and other components and then sell them to manufacturers. This industry of recycling and repurposing old vehicles has been a great help for the environment.
Thanks to auto wreckers, you can get rid of your old car before it becomes a health and safety hazard in your home. Because of them, manufacturers won't have to mine for metal to create new cars and other consumer products. They are helping a lot in reducing carbon footprint, conserve natural resources, and save cash.
Selling your car in exchange for cryptocurrency may look like a selfish thing to do. But if you will consider its impact, you are actually doing something great.
The next serious question you should be asking is this: Where can I sell my car for cryptocurrency? Not all auto wreckers are trading with cryptocurrency. Fortunately, there is Amazon Cash for Cars. We are the first auto wrecking company in the country to offer Bitcoin payments. Our team is knowledgeable and experienced about cryptocurrency. We can pay you in cash, but we can also pay you in your preferred crypto-money such as Bitcoin, Ethereum, and Litecoin.
If you want to know how much your car is worth in cryptocurrency, call us at 0422 784 920!