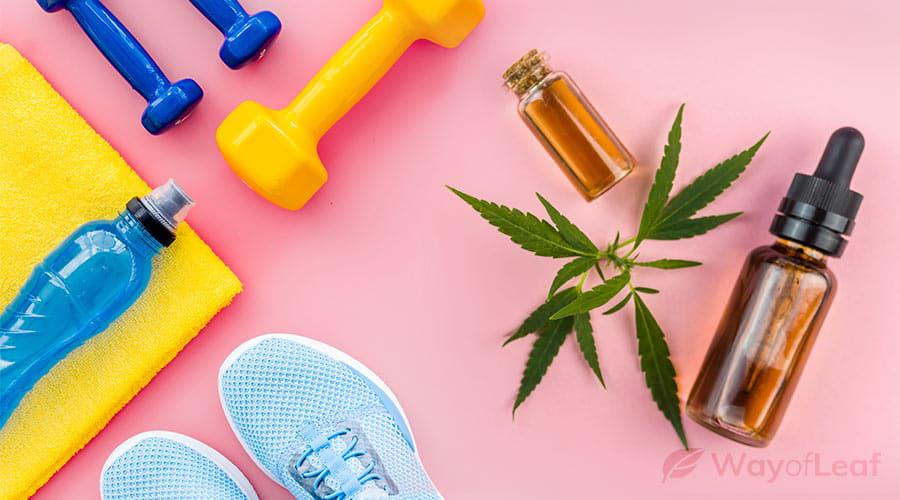 Hemp oils are one of the latest trends within fitness communities. Increased scientific interest in hemp and how it affects the human body has helped to create a better understanding of its potential benefits. As a result of this research, athletes and those passionate about fitness are turning to hemp oil products in order to experience some of these benefits firsthand.
Many hemp brands, like Premium Jane, have noticed this growing trend in the fitness world and have launched products designed with active people in mind. The world of hemp products can be a confusing one at first.
To make getting started a little easier before dedicating time and money to purchasing hemp oils, let's take a look at exactly how hemp oils can benefit a person's fitness and what is the best way to use hemp oils?
#1 Energy boost
Hemp oils are often used before a workout or training session to help boost energy levels and make working out that little bit easier. It is thought that the different vitamins and fatty acids found within hemp oils provide a small yet still effective boost to a person's energy levels.
One of the reasons hemp oils are often chosen is that they are thought to have few adverse side effects. For a person looking to enhance their fitness, selecting products that are unlikely to result in side effects is essential. This can drain energy levels and make staying fit and healthy harder.
#2 Enhance flexibility
It is thought that hemp oils can relax joints and muscle throughout the body resulting in enhanced flexibility as a short-term effect. Topical hemp oils have become a popular choice among many athletes because they may help loosen stiff muscles, thereby making for an easier workout.
Topical hemp oils are a great choice when looking to use hemp supplements for flexibility. Most topical hemp oils contain all of the same minerals and vitamins found with ingestible hemp oils. However, they can be applied to specific areas of the body.
This can be especially useful for targeting particularly stiff joints and muscles, providing them with a potent and fast-acting dose of hemp seed.
#3 Promote recovery
Hemp oils are packed with essential nutrients that the body needs to recover both from illnesses and injury. Hemp seed oils are rich in vitamin D and vitamin C and contain omega 3 and omega 6 fatty acids. Most high-quality hemp seed oils also have a number of antioxidants and other bioactive compounds, which makes them a great supplement choice to support recovery.
Some people also find that hemp seed oil can be effectively used to reduce pain caused by injuries. While pain is a valuable way for the body to let the brain know that something is wrong and that it needs to be careful, it can also draw attention away from recovery. Using hemp oils to reduce the pain felt and ensure that the body has the tools it needs for recovery is a great way to support a quick and healthy recovery.
#4 Support the immune system
Hemp oil is often recommended to those looking for a completely natural general-purpose dietary supplement. The high nutrient value of hemp oils means that they can provide many vitamins and minerals found in traditional multivitamins.
A big part of a healthy lifestyle is ensuring that the body has the tools it needs to maintain good overall health. Multivitamins are often used for this reason packing many of the essential vitamins into a small capsule or gummy. Hemp seed oils offer an all-natural alternative to traditional vitamins while also providing health benefits that cannot be found in other supplements.
How to use hemp oils
One of the nice things about hemp oils is that they can be used in many different ways. Hemp oils can often be found in both oral oil drops and topical liquids, allowing the consumer to choose exactly how they want the hemp to affect the body.
Oral hemp drops are the best option when looking to use hemp oils as a dietary supplement for effects that can be felt across the entire body. Hemp oil drops can be used on their own by simply placing a few drops under the tongue. Alternatively, oils can be mixed into foods and drinks for a slightly more enjoyable and discreet experience.
Topical hemp oils provide a slightly different experience and are applied to the body's exterior for localized effects. The main benefit of topical oils is that specific areas of the body can be targeted, like stiff muscles or a dry patch of skin, while leaving the rest of the body unaffected.