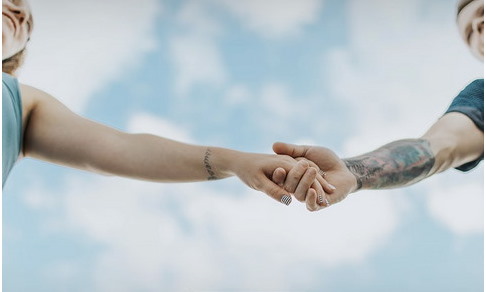 The COVID-19 pandemic has proven difficult for many industries to handle, especially in industries where there is close personal contact between people.
The coronavirus situation in Australia is looking much better now than it has done, with low case numbers and the number of daily deaths falling at a rapid rate. There is no room for complacency, though, and workers in the adult industry are expected to make changes to the way they work to ensure the safety of everyone involved.



Precautions In The Adult Industry
The adult industry is, by its very nature, an industry that requires close personal contact with other people, and this has put a significant strain on the industry as a whole.
Many workers in the adult industry were hit hard when the pandemic and subsequent restrictions were put in place, but as the pandemic has eased, there have been more options for premises such as brothels to reopen and sole trader services, such as Escorts and adult spa services to reopen safely.
An extensive COVID safe industry plan has been released by the Queensland sex industry that details the specific requirements for workers in the sex industry to ensure both their premises and their work is safe to reopen following strict COVID guidelines. These guidelines are detailed but relatively easy for most workers in the sex industry to follow, both working in-house at brothels or spas and for workers who are working as sole traders.



Adapting To Survive
For many people working in the adult entertainment sector or working in the sex industry, adaptions have had to be made to ensure their business remains commercially viable and their income stable.
The government response to the coronavirus has recognized that self-employed contractors have been hit hardest, with access to government funds limited due to the nature of contract work.
For many workers in the sex industry, this has meant that exploring different avenues of income has been a good way to carry on, despite the restrictions in place.
The use of online services, such as OnlyFans for sex workers, has boosted the industry and kept many adult industry workers in work throughout the pandemic. Building an online following on these websites is not easy, and many adult workers have missed contact with others, but it has proved to be a useful way to keep finances going despite the lack of physical contact.



Reopening
As the pandemic continues to wane in Australia, more places are opening up, even with COVID safe measures in place.
Adult entertainment areas, such as strip clubs, are now able to open as long as their capacity remains limited. In terms of COVID safety, this remains at a limit of two people (customers and workers) per square meter.
All public entertainment venues, whether in the adult industry or not, must complete and adhere to a COVID-19 Safety Plan to ensure they are staying within the guidelines set out by the government, including the use of QR code check-ins for contact tracing purposes.