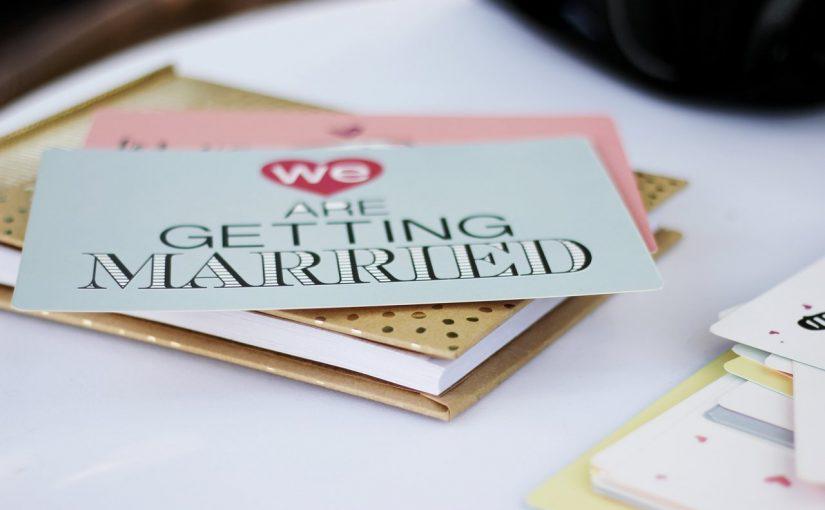 Planning a wedding requires a lot of logistics and preparation, and wedding invitations are certainly something that should not be overlooked. A well-executed wedding invitation will give your excited guests an indication of what to expect from your wedding, so making them as nice as possible should absolutely be at the top of your to-do list. Making fantastic wedding invitations is not always easy, though, so in this article we provide some great tips to help get you started.
Working out the cost of wedding invitations
Weddings can be expensive, and wedding invitations represent another potentially large cost to factor in. Whether you go for cheap invitation printing or more expensive examples, you'll need to consider all sorts of elements. These will include things like the general design, paper, number of invitations and the typeface. For those with a firm budget in mind, it's good to keep in mind that inviting fewer guests may give you more quality options, whereas you might have to make compromises with the more guests you invite. Something as seemingly simple as paper can really throw out your costs, so being completely comprehensive with your research should give you a good idea of what the best option for you might be. There's something that many people skip over that can cost them even more money as well: proof-reading. After you get your invitations back, it's important that you proof read them several times and get a few other people to help read through for any errors as well. The last thing you want is to notice at the last minute that hundreds of invitations have an incorrect address supplied!
Considering the style of your invitations
How you approach your wedding invitation can give your guests a significant amount of information about your wedding and as such, they're a great way to help them prepare. This is because an invitation can instantly inform your guests about the tone of your wedding. That is, whether it's formal, casual, modern, or just a relaxed backyard affair. This can help them prepare their clothing for the day and not feel taken off guard when they rock up to the event with very different expectations. A lot of this can be achieved with simple colour palettes. For example, invitations on white cardstock with gold and/or black lettering often demonstrate a distinct formality, while invitations that are brighter feel much more casual. The words you choose to use on your invitation will also contribute to this to a degree. Formal words produce formal connotations, while casual and fun wording gives the impression of informality. Just make sure it's all cohesive – you don't want to send mixed messages, after all.
Have you considered ordering extra?
Although there is a slight expense in ordering more invitations, it's much cheaper than ordering more after the fact. Backup invitations can be useful in a lot of circumstances, whether it be due to wedding invitations getting lost in the mail, a need to send out new invitations to people from a backup list, or simply to treasure as nice keepsakes. After all, consider the significant amount of time and effort you put into designing them in the first place, it never hurts to be prepared!