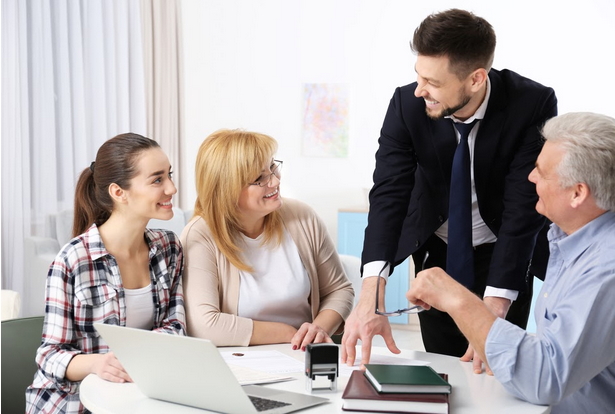 If you are in the midst of separation or divorce, you are likely considering whether or not you should contact a lawyer. Some of the top Melbourne divorce lawyers specialise in resolving issues and settling disputes between partners when emotions are running high. It is worthwhile to work with family law lawyers to ensure that your ordeal can be resolved quickly and successfully.
However, many people are uncertain about what to expect when they contact a family law firm for the first time. To make your consultation with a family lawyer as productive as possible, professional firms like Rockwell Bates Family Lawyers recommend that you come prepared with some background information and awareness.
To this end, let's look at some of the specific ways that you can prepare for and deal with seeing a family lawyer for the first time.


Have Personal Details And Documents Ready
When you visit with a family lawyer for the first time, it is best to come prepared with documents pertaining to your family history and financial situation. This includes things like your income and employment details, as well as your household assets and liabilities.
Having this information ready will provide your family lawyers with a comprehensive picture of what your current situation is like.


Information About Children
If you and your partner have children, make sure to bring along information that documents the expenses involved with their care. This includes things like their educational expenses, extracurricular activities, and any healthcare-related expenses they may have.


You certainly will have lots of questions floating around in your mind when you are thinking of seeing a family lawyer for the first time. To make the most of your initial visit, make sure to write these down and bring them with you. This will ensure that you do not forget anything.


If you have already started the legal process of separation or divorce on your own, it is important to bring any legal documents you may already have with you. This will allow your family law firm to be up to date with where your case currently is in the courts.

Bring Important Evidence
Unfortunately, some separations and divorces are especially acrimonious. When this is the case and you are planning to divorce because your partner has behaved improperly, then it is necessary to share any evidence or proof of this behaviour with your family lawyers. 


Working With Family Lawyers Is Your Best Option
It can seem like working with a family law firm is a big step to take when you are going through a divorce or a separation, especially if you have never consulted with a lawyer before. However, it is the most effective course of action to take. By relying on the experience and knowledge of our family lawyers, here at Rockwell Bates Family Law, you will be able to efficiently navigate the details of this difficult time in your life.