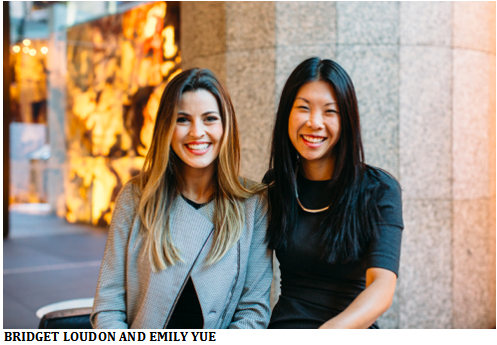 Sydney 20 July 2015. Booming Australian start-up, Expert360 
https://expert360.com
has closed an oversubscribed capital raising for $4.1M to transform the sleepy $350 billion global consulting industry with it's online consulting marketplace.
New and existing shareholders in Australia, the US and Europe have injected $4.1 million of fresh capital investment into the business, including VC fund Frontier Ventures, leading Australian technology fund rampersand, institutional investors, existing shareholders, and high net worth individuals such as former Macquarie Bank MD Allan Moss AO.
Expert360's model is truly disruptive in how it is connecting the world's top consultants with the world's most interesting companies, bypassing corporate overheads associated with traditional consulting firms. While freelancing platforms have transformed other industries (e.g. coding, design, transport, logistics) this is the first time the world's top business minds have come together on a single platform, giving every company, from large corporates to ambitious SMEs or individuals, the ability to engage top consultants for as little as $1000, and for consultants to get appropriately and directly rewarded for their work.
Bridget Loudon, CEO of Expert360, says: "Our vision is simple; It's about harnessing technology to connect clients and their projects with great consultants, anywhere,  anytime and in a way that delivers outstanding value for both parties. We initially thought that unbundled consulting services would be in highest demand from SMEs, investment and consulting clients but since our last cap raise we've been blown away by the inbound demand from enterprise clients in particular."
Expert360's cofounder and COO, Emily Yue, says the newly raised capital will see Expert360 expand its support for consultants through access to research, data and other IP which help make them more powerful consultants. She says the money will also be used to expand their Enterprise services offering so that executives in larger organisations can get instant access to a pool of consulting talent and also get support from a project manager to scope work and assemble teams.
Former CEO of global online work platform oDesk, Gary Swart is a shareholder in Expert360 and is a member of the advisory board. He has been impressed by the company's growth and is excited about the opportunity.
"The next wave in online work is strategic and high-end and Expert360 is at the forefront of this trend.  Professional services is typically project-based and so much of the work lends itself perfectly to a cloud-based marketplace for big and small enterprises.  Expert360 is executing very well on this massive market opportunity," he said.
Since inception in 2013, Expert360 has become Australia's online market leader for online "micro-consulting", with more than 4,500 independent consultants available from around the world. From an initial small team in Sydney, Expert360 now has 15 full-time employees across Australia and South East Asia.
VC fund Frontier Ventures, which invests in global Internet businesses, including the Russian version of Netflix, South-East Asian version of OpenTable and Profi.ru, Russia's largest online service marketplace, has invested in Expert360, impressed by the scalability of the model.
Frontier Ventures Founder, Dmitry Alimov, said: "Expert360 is a highly scalable disruptor with huge potential and genuine international appeal. It breaks apart traditional consulting methodology by using the power of technology, global connectivity and individual expertise to provide superior client solutions. We are very impressed by the company's team, its speed of execution, product quality, and outstanding growth trajectory. We know online service marketplaces and we're excited to back this one."
Frontier Ventures is the lead investor in the round with Mr Alimov also taking a board seat. Frontier is joined by rampersand, an Australian technology venture capital fund with a history of success in Australia, Silicon Valley and globally.
rampersand cofounder and managing partner Jim Cassidy said: "Emily and Bridget are attacking a giant market ripe for disruption and created a model that adds significant value for all participants. Marketplaces are evolving from pure transactional to highly relational, and Expert360 has the unique tools to drive this forward. Most importantly, with Expert360 we believe we're backing a great team."
ABOUT EXPERT360
Founded in July 2013, Expert360 https://expert360.com/ is a global digital platform that provides businesses with access to the best and brightest independent consultants. Expert360 has unbundled traditional consulting and put it on a world-class platform giving companies access to high quality talent, flexibility in how they engage them, and at a price that delivers good value. It has grown to over 4800 top consultants across the world. Clients include large corporates, investment firms, consulting firms, SMEs, entrepreneurs and freelance individuals who have discovered how to capitalise upon this rich talent pool.