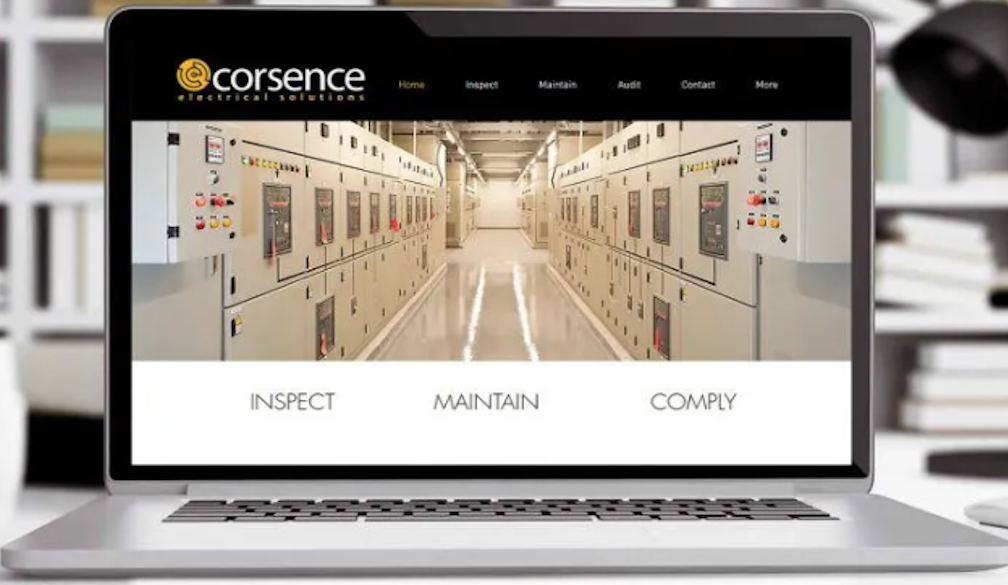 An online presence can significantly impact a business's success, regardless of its industry. In today's world, some businesses still underestimate the fact that most of their customers will check their websites before making a purchase. A good website can help you attract more customers and increase your revenue. It doesn't matter what kind of products or services you offer, or how big or small your business is. You need a website to show that your business exists and is trustworthy. 
You own a business that sells unique handmade jewellery crafted with love and care. Your products are exquisite, and your customer service is impeccable, but there's only one problem – you don't have an online presence. In today's interconnected society, that means missing out on countless opportunities to reach potential customers worldwide. Websites have become the modern-day marketplace where businesses thrive and flourish, regardless of their industry. And if you want to stand out from the competition, it's time to enlist the help of Creative Web Builders who can weave their magic and create an online masterpiece tailored specifically for your business needs. Get ready to embark on an exciting journey through cyberspace as we uncover why websites are essential for businesses in every industry 
Without an internet presence, it's as if your business doesn't even exist. It's a common misconception, especially among businesses that don't offer digital products and services. They often hesitate to invest in a website, thinking they can do without it. However, in this digital era, there's an unspoken rule: every business, no matter how small, should have a website.
Top Benefits of Having a Website for Your Business


24/7 Online Presence 
Your website is always open, so you can market your business or service around the clock. It also provides customers with the information they need to make informed decisions, which is essential for businesses that want to compete in today's market. 
Websites are a cost-effective investment with a high return on investment, especially when compared to other marketing channels. And, because your website is the first impression many customers will have of your business, it's important to make sure it reflects your brand and values. 
24/7 access to your website also allows customers to interact with your business anytime, which can help build trust and loyalty.
Expand Your Audience Reach 
A website helps you reach new audiences, whether you're looking for a quick boost or a long-term growth strategy. You can use paid advertising platforms like Google Ads and Facebook Ads to show your products to relevant people who wouldn't otherwise consider them. 
Facebook is the largest social media platform in the world, with roughly 3 billion active users. This means that your target customers are likely to be on Facebook, and you can use Facebook Ads to reach them directly. Google also dominates the search market, with a share of over 86%. This means that when people search for products and services like yours, your Google Ads are likely to appear at the top of the search results. 
Both Google Ads and Facebook Ads allow you to create highly targeted campaigns that reach people who are most likely to be interested in your products. You can target your ads based on people's search behaviour, websites they visit, and interests.
Boost Sales Effectively 
One of the main reasons your business needs a website is to close more sales. Your website can help you generate leads, nurture prospects, and convert them into customers, regardless of the size or location of your business. 
Potential customers are online, looking for the next great product or service to spend their money on. By showcasing your portfolio and reviews on your website, you can position yourself as a trusted and reliable provider, and increase your chances of closing more sales. 
Websites can also help you reduce costs like rent, staff salaries, and other utilities. Everything your customers need to do business with you is conveniently accessible in one place. You increase your profits and sales by eliminating these overheads in addition to saving money. 
Industries That Need Websites the Most
Every business needs a website, no matter how small or what industry it's in. Even freelancers, independent contractors, and consultants can benefit from having a website. Your website is the first point of contact for many potential customers, and it can make a big difference in whether they choose to do business with you or not. If you don't have one, you're missing out on potential customers and revenue. Let's explore this list of businesses that need websites to see if yours belongs to one of these categories:
E-commerce business 
At the top of the list of businesses that need websites are e-commerce brands. This category is extensive and includes any business that sells tangible products online. Whether you're in the business of retailing clothing, agricultural goods, household gadgets, kitchen utensils, electronic appliances, food items, jewellery, clothing accessories, or more. As long as your products are something people can see, touch, and feel, you fall into this category.
Construction and Real Estate Developers 
Even as a construction company, you can showcase your current projects, previous accomplishments, and future works on your website. What better way to position yourself as an industry expert? It doesn't matter the type of construction services you render. It could build, road construction, fabricate, install, erect, maintain, perform integrity digs on, plumbing, lighting, and drainage systems construction, and perform turnaround services on, pipelines, buildings, plants, and facilities of all types. Just put yourself out there. Who knows? Someone in search of a good contractor may stumble on your website, and that could be your lucky day.
Education 
If you're running a school, an educational institution, or any kind of learning facility, having a website is a must, especially with the growing interest in online learning. A well-designed e-learning platform helps in sharing information between teachers and students and serves as a valuable resource for parents looking to explore educational options. The education industry goes beyond traditional schools to encompass information marketing, with coaches, trainers, and consultants increasingly joining the field.
Hospitality Industry 
When travellers visit a new city, they don't leave their hotel accommodations to chance. They always research hotels online before their trip, and some would book reservations in advance. If your hotel doesn't have a website, you're missing out on a valuable opportunity to reach potential guests. A website is a must-have for hotels that want to reach more customers and grow their business. It's your chance to showcase your hotel's amenities, location, and rates to potential guests. It's also a convenient way for guests to book reservations and learn more about your hotel before they arrive.
Travel Agencies 
Have you ever tried to book a ticket at the airport only to find out that all flights are full? Or have you ever planned a trip only to find out that there are no buses available at the park? Those days are over, thanks to the convenience of online travel booking. With a simple website, travellers can find a travel agent and book their flight or bus ticket in advance. If you have such a website, it will show your brand as a trustworthy transportation business.
Health Industry 
Even hospitals and medical service providers are included in this list of businesses that need websites. Before choosing or recommending a hospital, most people turn to the internet to evaluate their medical facilities and healthcare systems. This underscores the importance of having a reliable medical website as a medical practitioner. Imagine the revenue potential of having a website that provides access to 24-hour medical services.
Food and Catering Services 
This is one of the fastest-growing industries, and it's no surprise that it makes the list of businesses in need of websites. Everyone loves food, which makes it one of the fastest-selling items online. When people are searching for a place to eat, they usually look for the best-reviewed restaurants on the internet. This is why food vendors and restaurants make their menus and services available on their websites. With the easy "click to call" option, customers can place orders and have their food delivered to their homes or offices.
Entertainment 
Entertainment is a thriving industry, and people love to have a good time. Whether you're an event MC, DJ, comedian, or musician, you can attract eager audiences by creating a website to showcase your services. Your website should include short video clips of your performances, a record of your past events, and photos from your gigs. This will give potential clients a taste of what you have to offer and help them decide if you're the right fit for their event.
IT Support and Tech Services 
You might think that businesses in these categories would be the first ones to have a website, but often they don't. It's like the saying "Physician, heal thyself." For some, it's a mistake or negligence, but the bad news is that no one will hire a tech expert who doesn't use technology in their business. So, if you provide IT or tech services like web design, product design, app development, UI/UX design, artificial intelligence, cloud computing, digital marketing, coding, or programming, then you definitely need a website for your business. Your website is your main source of customer acquisition.
Legal Practitioners 
Even lawyers need websites. After all, how are potential clients supposed to know you're a good lawyer if you don't have a website? Potential clients want to see evidence of your success, and your website is the perfect place to showcase your portfolio. A website also makes it easy for clients to learn more about your services and schedule appointments, which can help you stay on top of your work. 
Service Providers 
Service providers are individuals who offer a wide array of freelance or creative services, including writing, graphic design, virtual assistance, blogging, social media management, transcription, copywriting, data analysis, makeup artistry, project management, and more. You need a website that can showcase your skills and attract clients who are looking for the services you provide, no matter what niche you are in.
Car Rentals, Sales, Repairs, and Customisation 
Many car rental and dealership owners know how important a website is for attracting and keeping customers for life. The way customers see your website affects how they see your brand. If they like what they see, they are more likely to book a visit to see the cars in your showroom. Even a mechanic who works on the roadside can get an edge over their competitors by creating a website for their brand.
Conclusion 
Looking for a new website design or thinking about revamping your existing one? We're a creative team of web builders, designers, and developers who understand the importance of having a vision when it comes to creating websites that best serve your business. Our goal is to capture the essence and identity of your business in all the web designs we create. Reach out to us today for a conversation with one of our expert consultants and discover how we can assist you in designing and maintaining your website.