Written by

Tess Sanders Lazarus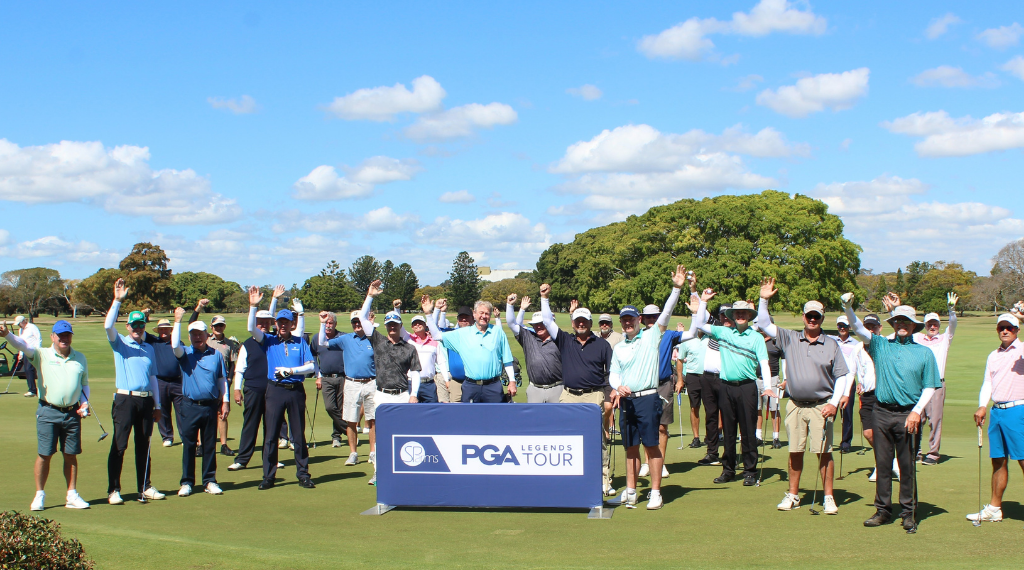 SParms signs historic agreement with the PGA of Australia to take on the naming rights sponsorship of the PGA Legends Tour for two years.
With more and more people picking up golf clubs over the last 18 months to take advantage of outdoor activities as one of the few sports allowed under lockdown – golf is enjoying a global boom.
"We are absolutely delighted to announce our new naming rights sponsorship of the PGA Legends Tour, Mimi Lee said.
"Golf has always been part of our DNA at SParms and it is great to see so many people participating in the game whether socially or professionally. While the pandemic has been tough for many parts of society, it has certainly helped more people to connect with golf.
"This also means there are more people out about on courses exposed to the sun. Our new partnership will enable SParms to assist in keeping players safe and also share important sun safe messaging across the game and the broader community."
Mimi Lee is the founding director of SParms (Sun Protection Arm Sleeves), which is the number one brand in sun protection sleeves on the globe, especially in the golfing space – with more than 300 professional athletes wearing their products daily. Their products are sold and worn the world over and are trusted by many athletes to protect them against the sun's harsh rays. This year, SParms celebrates 11 years of operation.
"We are always looking for ways to support the sport and share important sun safe messaging. We sponsor many players both within Australia and overseas as well as the Ladies Professional Golf Association (LPGA) - an American organisation for female golfers. In fact, we have been supporting women's golf for over 10 years and over the past few years, we have been named the 'official sun sleeve' on the LPGA tour," Lee added.
"LPGA is the most prominent women's golf tour in the world. The best female golfers play on this tour. Nearly 50 percent of this tour wear SParms as their sun protection of choice.
"Partnering with the PGA of Australia is another key way we can support the sport and people's health and wellbeing."
"We are excited to work with SParms through our Legends Tour and proud to partner with an Australian owned company that promotes sun safety on and off the golf course," PGA of Australia, commercial director, Michael McDonald said.
"About two in every three Australians will be diagnosed with some form of skin cancer before the age of 70, and sun protection for golfers is something we are keen to lend our voice to with SParms by our side as a leader in the sun protection sleeves market."
The SParms PGA Legends Tour, a national tour of pro-am tournaments, is played by PGA Professionals over the age of 50 and boasts household names like Peter Senior, Rodger Davis and Ian Baker-Finch.
Amateurs play alongside PGA Legends Tour Professionals learning from their vast experience and sharing in stories about life as a Touring Professional.
The Legends Tour is played across Australia, New Zealand and the South Pacific, with more than 60 tournaments played each year. The tour is currently underway in Queensland.
Mimi Lee is a powerhouse businessperson with a history and qualifications in business, law and accounting. Her passion for building brands and positively impacting the lives of people across the planet has also lead to her founding and directing luxury retreating and wellness centre, Retreat Wellness, as well as leading elite golf academy, Ankgolf International Golf Academy.