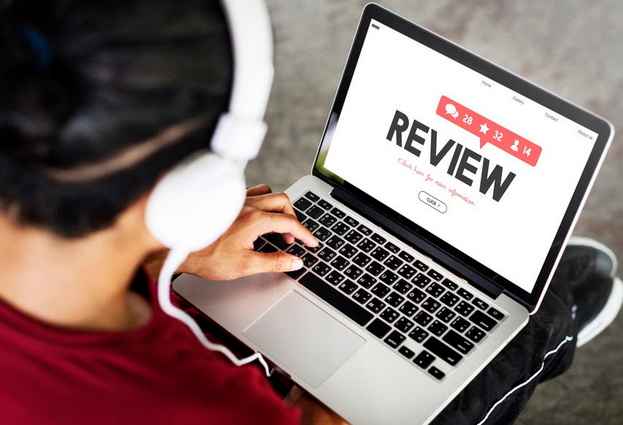 Customer satisfaction is the key to making e-commerce sites successful. It plays a crucial role in your e-commerce business. Customer satisfaction is the leading indicator when it comes to measuring customer loyalty, reducing churn, identifying unhappy customers and increasing revenue. Additionally, it's an important key point of differentiation used to attract new customers. With that said, here are thirteen tips on how to increase customer satisfaction. 
1. Ask for customer feedback
Asking for feedback can provide valuable insight for your e-commerce business and the products or services you are offering. By asking for feedback, you will be showing them that you care about what your customers have to say and value their opinion. In turn, this will make them your customers feel important since they are taking part in shaping your product.
2. Surprise your customers with freebies
People love free things, so it is always a good idea to surprise your customers with freebies. Freebies give customers positive feelings regarding your brand. They also encourage your customers to try your other products or services. You can offer them free shipping upgrades, waived shipping fees, complimentary samples or include promotional items in the packages.
3. Offer several options
Customers who shop online enjoy having a range of options. As such, give them various options in terms of customer service. Instead of giving your customers the usual contact form, you can offer them a variety of choices. This can include toll-free numbers to use without charge, Skype and live chat feature.
4.  Be clear and concise
Outline your products or services clearly to avoid confusion. For instance, your checkout should be easy to use and each CTA (Call to action) button on your website should lead your customers to the next step that will help them complete their purchase. Have a concise, clear return policy, as this will give your customers a feeling of security. Repeat guidelines unique to your store. Lastly, if you do not accept returns for opened products, clearly specify in the product description and return policy.
5. Invest in the quality of your e-commerce site search
Good web design is very important for e-commerce. You should keep it simple and create a user-friendly and responsive website. To keep your existing customers happy and convert visitors into buyers, you should invest in high-quality e-commerce site search functionality. In turn, this will keep your customers satisfied and help you avoid any interactions that could waste your time. The better configured your site search engine is, the easier it will be for customers to find what they are looking for without needing assistance or leaving your website.
6. Anticipate your customers' needs
Customers do not part ways with businesses that meet their needs. Identifying customer needs is important for a business that wants to create a product that will speak to the problems of their customers. By anticipating their needs, you'll make sure that your product or service lines up with your customers' expectations before they even ask for a solution from you, service or a new feature. Before your customer can even think of raising a concern, you should address the issue to always keep them happy. For example, if a customer wants to purchase a gift, you could offer to send them a packing list with no prices.

7. Provide valuable follow-up
People will often convert easily when you are fresh in their mind. Follow-up with your customers is important because it fulfils customer expectations. This provides the customer with more reasons to purchase your product. You can offer your customers free offers and good deals to show them that you would like to keep them as customers. Follow-ups allow customers to stick to your online business for long since you are always available. Your customers will always remember you for delivering excellent customer service. Furthermore, valuable follow-ups make your customers feel special, increasing the reliability process for them.

8. Shorten customer service response times
Customers are more likely to spend more money with a business that will respond swiftly to their enquiry. For that reason, a fast response will generate higher revenue. Customer service email templates can be helpful if you are a one-man team who want to address customer concerns fast and efficiently.

9. Actively listen to your customers
Active listening means being focused on what your customer is saying, understanding the meaning of their words and then responding in a way that validates what the are saying. The more empathy you show them, the more your customers will value your products and relationship.

10. Show your customers you care
When updating your e-commerce website, convey the benefits that each change will bring to customers. This can be very helpful especially for changes that customers may see as a disadvantage to them.

11. Build brand equity with a banner
A welcoming banner
creates a positive first impression. It helps customers know that they are in the right place. Customers make decisions about your e-commerce website within seconds. Therefore, a good banner is essential to positive first impressions. You can use the banner to direct customers to your most attractive offer. It's also a great place to display your new discount and latest products.

12. Extract data from your site to understand customers' interaction patterns
Use web scraping to fetch data from your e-commerce site. You can export customers' details from your online store using a data extraction tool and save them in excel file format. To read the details in the file, you will have to use
excel data reader in C# for web development
. This information is crucial in your marketing campaign, as it will help you understand visitors' interaction patterns and how to improve customer satisfaction.

13. Conduct customer satisfaction surveys
Customer satisfaction surveys help you understand what makes your customers happy and what they hate. They also empower your customers to engage with your business. Keeping this in mind, let's look at some tips that will help you maximise online customer satisfaction surveys.

Many people fill out surveys using their mobile devices.. Doing SEO on mobile devices and tablets will significantly increase the number of people that will fill out your survey. Optimising your surveys for mobile devices will also allow you to get insights at more touchpoints.
The surveys should be short
Customers won't sit through to fill out long customer satisfaction surveys. You should, therefore, keep questions concise and use other data sources to answer most of the questions.
You should clarify your purpose before you start to create a customer satisfaction survey. Collecting feedback can be tied to objectives such as improving product offerings, increasing marketing effectiveness or ensuring more accurate pricing.
Think through the touchpoints
Identify where customers often come into contact with your business. These touchpoints are the perfect places and times to deliver your surveys.
Conclusion
These tips can help drive customer satisfaction in this consumer-centric landscape. The key to improving customer satisfaction levels is to develop a strong customer-centric mindset to help inform decisions and your business direction.
About the Author



Patrick Watt is a content writer, writing in several areas, primarily in business growth, value creation, M&A, and finance. Other interests also include content marketing and self-development. Say hi to Patrick on Twitter
@patrickwattpat
.