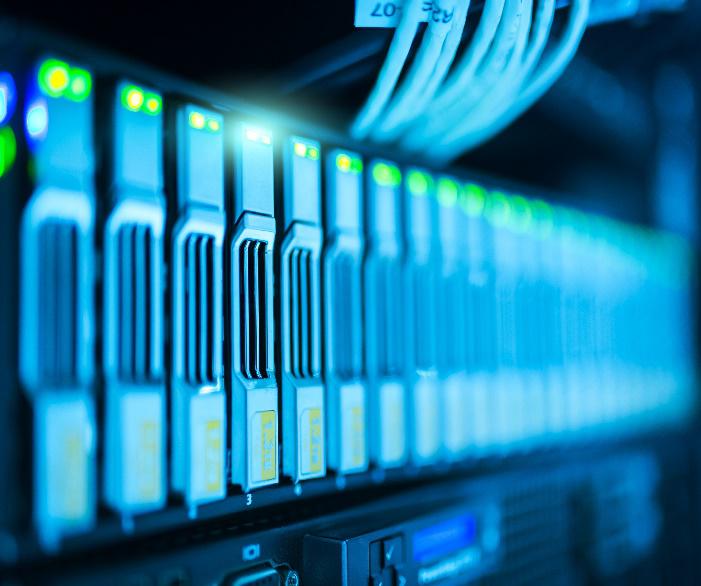 In the modern business environment, data is one of the most important commodities. A typical B2C seller, for instance, offering home delivery service cannot deliver the product to the right address if the customer's personal details are lost. The sole reason why people running a business especially emphasize and spend a lot on getting a reliable and effective data recovery service and solution. Choosing the right data recovery solution for your business can be a tiring process since you have to be very careful with your approach. After all, almost every business these days depends heavily on the data gathered since it's beginning and during all its operational duration. Whether it's a client's information or past progress record, all of it contributes towards business growth and sustainability.
Before discussing the ways to choose the right data recovery solution, let's highlight some main sources of data threats. Businesses face many threats to their data from malware, spyware, ransomware, etc. that are sent through e-mails by any third party with negative intent. Other threats may include natural disasters, equipment failure or error by an employee such as accidental deletion of files. To protect the data from such threats, the IT department of a business needs to search for and deploy a reliable and effective data recovery tool so that the data can be recovered and restored in its original state even after a loss or corruption.
Businesses these days have the luxury of choosing from a wide variety of data protection techniques. Either traditional in-house software is used to recover lost files or cloud storage is used to make online backups from which any file can be recovered if lost from the primary storage. Every software is not equally effective and reliable. Furthermore, for many small and medium-sized businesses, making a backup of their data on the cloud does the job. So, in essence of what has been just said, the size of the business can be a major factor in determining the type of data recovery solution one needs.

Cloud Backups are Handy and Cost-Effective
Small and medium-sized businesses tend to stick to the cloud storage for data recovery solution as it is less expensive, easy to set up and doesn't require a lot of management. Also, they don't have that huge amount of data as compared to the large businesses neither their profit margins and revenue streams are comparatively extraordinary. So, such businesses can't afford expensive data recovery software and they don't really need them in the first place.
Resilite, for example, finds cloud backup easily manageable and fast. Before the company switched to the cloud storage, the manual data backup on external hard drives took six to eight hours each day which is too long for such a task. Now, after switching to the cloud storage, it's just a matter of one and a half hours at maximum.

The need for a more Advanced Support in case of a Damaged Drive
First of all, you need to consider that what features are you looking for in a data recovery service since all data recovery services do not provide similar types of features. For example, in case of accidental deletion of a file, a data recovery software might help but if a drive is damaged, the need is different. In that case, you might want to contact a data recovery company that works with physical storage media. In these cases, mostly you have to mail your storage device via a courier service or any shipping agent to the data recovery professionals.
Next, you need to check which type of storage media your professional works with since some data recovery companies work with only a few or one storage media such as a hard drive. Others may have a larger suite of services that may include SSDs, smartphones or even RAID storage devices. The type of device you are looking to fetch the lost data from will prove as a major factor in determining which data recovery service you will go with.
It's also important to take into account what warranties and service promises are being offered by the data recovery companies when you are dealing with one. For example, many companies provide a free inspection of the device to see how much data they can recover before giving a quote for their services. Others might offer a full waiver of their services if the customer doesn't get their desired results. It is important to have a check on these because if you don't have any guarantee, you might end up paying a huge amount of money without even getting your desired results.

Data Recovery Software
According to the Global Data Risk Report, about 21% of all data isn't protected or backed up at all which puts it at potential jeopardy. Often files get deleted accidentally or get corrupted especially when you need them the most. However, data recovery software can recover deleted files and repair damaged/corrupted files. Recovery ability, speed, universality and the number of supported data carriers are a few factors which should be kept in mind while choosing a reliable and effective data recovery software.
There are thousands of solutions in the market, both paid and free. You need to assess your device's technical capacities and the type of files lost before choosing one.

Conclusion
Nowadays, electronic devices are used to operate many areas of your business. And a data loss from even one of them can be enough to give you wrinkle on your forehead. Like every other business owner, valuable information of your business such as client information, marketing strategies, financial projections, business strategy plans, and employee data are all stored on an electronic device. Needless to say, the data you store on those media devices is a vital part of your business.
Unfortunately, even the best storage devices are not entirely infallible. Files get deleted and corrupted every once in a while, but with the availability of various data recovery solutions, it's not a problem these days.