Written by

Annette Densham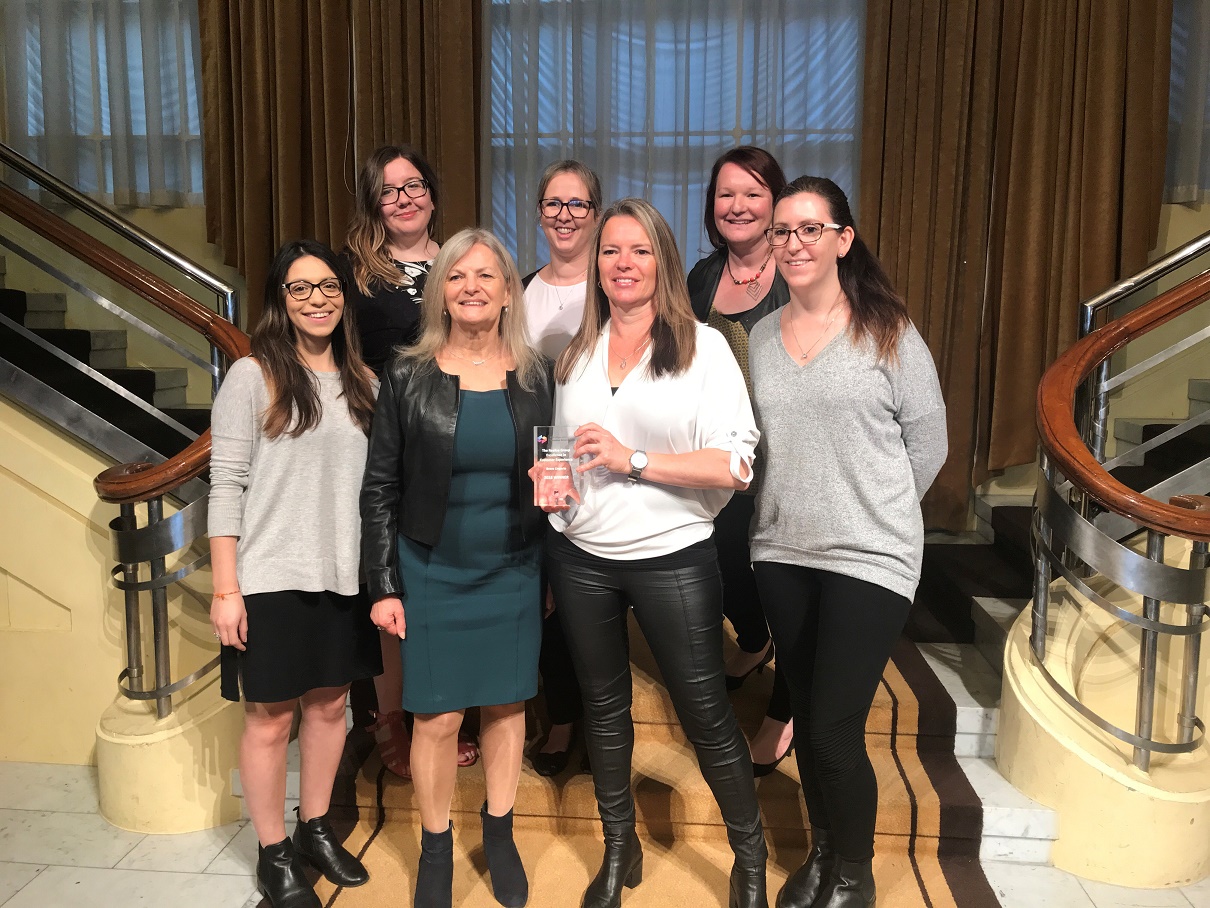 Brava Lingerie's Customer Service The Perfect Fit; 2018 eftpos ARA Australian Retail Awards winners
When Lin Windram and daughter Maxine launched Brava Lingerie 12 years ago due to their own negative bra fitting experiences, they just wanted women with a D cup and above to know their needs were being catered to.
From online bra fitting guidance to working with physios to help alleviate back pain through correct bra fit and even treadmills in the change rooms for sports bra bounce tests, Lin and Maxine's passion for their customers is far from transactional.
That customer focus saw them take out the Excellence in Customer Experience at the Australian Retail Awards 2018 this week.
In an age where online purchasing is devoid of human contact, and bricks and mortar retail stores are closing their doors, Brava Lingerie has upped the ante by ensuring their customers feel the love, whether they are in store or online.
Lin said there needs to be a knockout factor when it comes to customer service excellence. "There is a big difference to feeling satisfied with the services you have received and actually feeling like your needs are really important to the retailer," she said.
"So many retailers only focus on that one transaction. We focus on building relationships with our customers – from discovery to purchase to post-purchase satisfaction. To thrive as a retailer in this modern marketplace, you have to consider every touchpoint of the customer's journey.
"In a world first, we have installed treadmills at two of our stores to help active women find the right support for their activity level."
Maxine said to be recognised by the Australian Retail Awards for loving our customers is a big deal. For us, we don't just talk the talk, we live and breathe customer excellence because we want to change women's lives with well-fitting and supportive lingerie and swimwear," she said.
Lin said operating an online store meant Brava has had to innovate. "We are known for our instore bra fittings – we don't use tape measures, we can look at a women and measure by eye. The challenge was how do we translate that online," she said.
"We have solved this with our new Virtual Fitting service. Our customers can upload images of themselves in their current bra and we fit them by eye just as we do instore; we can fit anyone. This is as close as an online retailer can get to replicating the instore experience."
Lin said the win is an absolute delight because mystery shoppers were employed to visit Brava for a fitting, totally without our knowledge. "This is such authentic confirmation of the service and values of our brilliant team," she said.