Written by

Tess Sanders Lazarus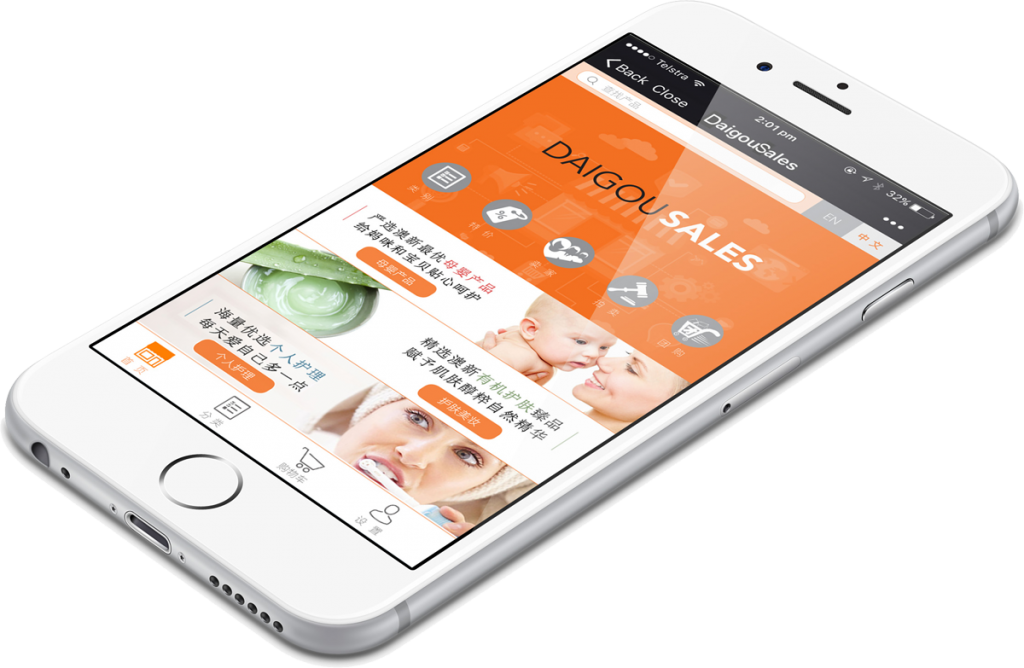 Natural handmade soaps are experiencing a boom across mainland China with households prepared to pay a premium to buy them.    Driven by a growing disillusionment with cosmetics products that contain nasty chemical additives, handmade soaps are becoming popular among environmentally-aware consumers and also proving to be popular gift items.   Natural handmade soaps are a new product category for the mainland and consumers are purchasing products from overseas due to a lack of availability of chemical free products in China.
Enter Janet Shearsmith, a retired Australian nurse, who In 2014 decided to establish a business with her husband Ted, to manufacture quality natural products to help people manage stress, anxiety and depression.   They called the business Aroma and Therapy and commenced sales with a range of products including essential oils and natural skincare soaps.   Since launching, the business has experienced unprecedented domestic growth and is now focusing on international markets including  China.  
To enter the China market, Aroma and Therapy has entered into a three year exclusive arrangement with DaigouSales.com to distribute its products to Chinese consumers living in Australia and in mainland China.
Dr Mathew McDougall, CEO of DaigouSales.com said, "I am pleased we are able to represent this brand as our Chinese consumers are seeking green products.  The 'natural and organic' attributes of handmade soaps are seen as the key reasons why Chinese consumers are opting for such cosmetic items.  Additionally, the terms 'eco-friendly', 'organic' and 'natural' are often closely associated with both a refined lifestyle and a guarantee of product safety."
"We are really excited to be selling our soaps into China.  Our soap products are made by hand using ingredients which are free from animal fats and dangerous chemicals.  They are extremely gentle on the skin, environmentally safe, quality assured and not tested on animals," Janet said. 
"It doesn't matter where you look.  It is impossible to find soap that is free of skin drying chemicals.  Even soap products sold in supermarkets endorsed by various organisations supposed to be 'gentle on the skin' contain chemicals you would not want to put near your body let alone on your skin and yet they are present in these 'so called' gentle soaps.
"I was fed up exposing myself and my family to the dangerous chemicals and other ingredients in soap, so I decided to go back to study and learn how to make my own range of skin safe natural products. 
"We now have a terrific range of soaps - all made from natural and mostly organic ingredients.  Our ingredients are responsibly sourced, biodegradable and we support Bush Heritage Australia." 
In Australia, Daigou are responsible for the purchase of hundreds of millions of dollars worth of products which are sent back to China.   Daigou is now recognised as a legitimate and fast growing cross border trade channel for Australian businesses seeking to undertake sales to China.  
"Consumers in China love Australian products, particularly health, beauty and wellbeing brands, because our products are considered to be high quality, safe, and manufactured in highly regulated environments," Dr McDougall added. 
"Chinese consumers are now more alert to the dangers of personal products made from unsafe chemicals and are wanting to buy soaps and other products which are completely natural and gentle on the skin.
"Aroma and Therapy offers a brilliant range of soaps including products which are made using the remedial oils of Australian flora.    The Australian product appeals to Chinese buyers because it is high quality and smells like the Australian bush.  
"For many businesses seeking to export to China, the Daigou pathway is the ideal first step in their  export journey into China - as it is low cost and low risk.  Combined with local publicity to raise awareness of the products across the Australian market space, tapping into the Daigou network is a highly effective way to generate sales and build brand awareness in China."
DaigouSales.com is the leading online mechanism for Australian businesses wanting to sell products into mainland China via Australia's community of Daigou shoppers.   DaigouSales.com creates and manages the online stores in Chinese, takes care of marketing to the Daigou community, manages warehousing and inventory for Australian businesses and arranges packaging and delivery of the products to China.   It is an end - to - end 'one stop shop' for Australian businesses wanting to sell products into China via Australia's Daigou community.  Owned by the Reach China group, DaigouSales.com is one of the many solutions offered to assist Australian businesses to access the China market space.