Have you ever had that instance where your house just can't take any more of the excess stuff lying around? Whether it's the furniture or random stuff lying around. There's just not enough place for everything to fit in. the storage area is full, the basement is occupied and the attic is pretty much packed too. It's not just the house that can face an issue like this, offices running out of storage is just as big an issue as the house is. You really never realize when you're running out of space, it sort of… just hits you one day when you are trying to put some excess stuff away. That's when you realize "oh no, we have a problem". Moreover, the worst is when you know that these are things you will need in the near future, you can't even dispose of them!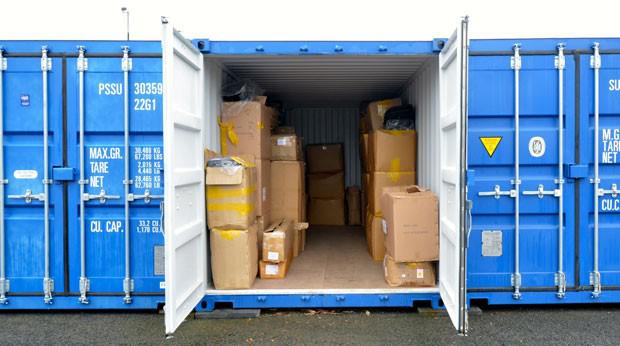 For instances like this, perhaps we can offer you a solution. For all those times when you desperately need some extra storage space Organized Self-storage could possibly be the solution which you are looking for. Whether its extra stuff lying around at your home which you can't seem to put away or important files and documents from this office of which you need a place to store. The self-storage facilities offered by this company could greatly help in solving your issues and getting all the extra paraphernalia out if the way, for the time being, that too in a very safe storage location.


Storage sizes
Let's start off with probably the most important factor related to the storage facility, the sizes which they come in. Depending on the amount of belonging which need to be stored, you can opt for one of the 4 options for storage which the company is offering. Ranging from small personal items which need to be put away like boxes and sporting equipment all the way up to furniture and other such things.


The company offers self-storage Brisbane for whatever your requirements are. The storage sizes range from 1-4, 5-7 and 11-13 square meters. They also have the option for Special Units which you can read more about on their website if you are looking for some extra information.


Safety and Security
It's understandable to want to know about the security considerations in the area before placing your personal belongings in the storage facility. You would want to know how the place is going to take care of your property and whether you really should go ahead with their facilities or not. Since you are storing potentially valuable documents in the facility as well, as part of your business storage, you wouldn't want the information to be stolen and used against you under the nose of the storage company in BrisbaneRest assure the facility has 24 hour CCTV surveillance to keep an eye on the storage facilities at all times of the day. Other than that, each storage unit has an alarm on it, which will siren if there is any sort of unwanted break-in. moreover, you can visit the facility to check up on it yourself as they are open and entertaining the customers 24 hours a day.


Reasonable Charges
We understand that you are probably looking at the most affordable storage facility as you never really anticipated getting one in the first place. You don't want to be paying some outrageous amount in storage rent and would like to keep it as low as possible.

The storage facility claims to offer some very good prices for their services. Keeping a competitive and reasonable pricing strategy, they aim to attract customers with the best services as well as a decent rate for the services offered. You can check up on that yourself by visiting their website if you have the time.
You should consider other options as well when it comes to storage facilities. There is plenty out there in the market which may be suitable for your needs. This specific one just happens to stand out a little bit and seems to offer some pretty decent services at some good prices. Not to mention the security features and storage sizes which they offer. In the end, the choice is yours and will remain so. We hope you find the best storage solutions for your belongings soon!