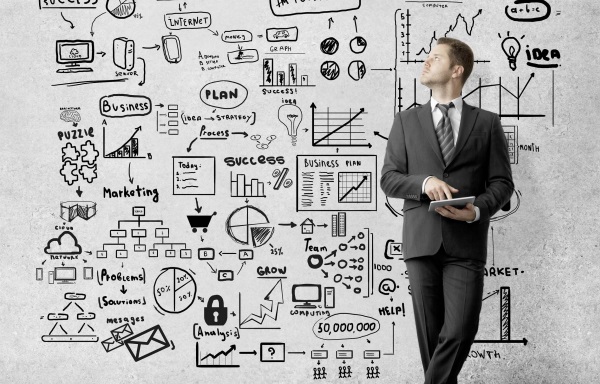 Inefficiency in business can cost time, money, and waste energy. There are many types of software programs that claim to help tackle the problem of inefficiency, but sometimes having too many different ones in place can cause company clutter. A system such as the new single touch payroll that is coming into effect on July 1, 2018, is an example of a way to reduce paperwork and time to help businesses to become more streamlined in their processes.
Keep reading to learn a few ways to improve the efficiency in your workplace. Perhaps an upgrade to your accounting software or purchasing a new and more consolidated system is needed.
WorkFlow
Workflow is the rhythm of your day, and how you manage important tasks in the amount of time allotted. In this age of fast technology and computerisation, many workers have become addicted to the idea of multi-tasking. They feel that they can swoop and swish from one platform to the next and that it does not affect their productivity. This is, in fact, a myth debunked by Psychology Today. It actually takes more brain power to switch from one activity to another. It is better to stay with one task longer than to switch. Once you have a flow with the task you are working on, it is best to stay with that task until completion or at least until you have a good stopping place.
Perhaps a workflow task management program is needed for your team. There are many types of programs available to improve the quality and pace of work. Studies show that email is not as efficient a tool as it once was. Most people's inboxes are full of a mix of junk advertisements and a few important correspondences, so moving tasks to a workflow system can make each team member or employee clearly see which person has a project and how to work together to complete the tasks at hand.
Task List
Staying on top of everything can be a momentous task, depending on your role as an employee, manager, or business owner. While sometimes it can't be avoided, procrastination shows a lack of time management or avoidance of a task. Instead of procrastinating, make an order of tasks from difficult down to easiest. Then start with the most difficult task, and once that is completed, do something that is quicker and less tedious, and you'll feel more accomplished in your day's work. Return to a more difficult task on the list, and continue until you've crossed everything off.
From Stress to Streamlined
In this time of transition to single touch payroll for companies of 20 employees or more, it's time to do a self-audit of your business practices to become compliant. Clean off that desk, rework those files, and get started with organising and updating every file. Make sure you have the correct information for all employees, including their tax file number, date of birth, full name, and address.
Employees must access their information on the myGov website, so make sure you have instructions for them on how to do this and set up an account. The single touch payroll, once implemented, will cut down on fraud, and make sure that the employees who pay into the system will be credited for their superannuation when they retire.
Remove Business Stress and Move Forward
Accounting software can greatly reduce the amount of stress that can come with owning a business. Having an organised system with reports at your fingertips, automatic tax filing, payroll programs, invoicing, and tracking business expenses are all a part of a good software program. Streamline your accounting to produce an efficient business model which will save time, money, and energy.