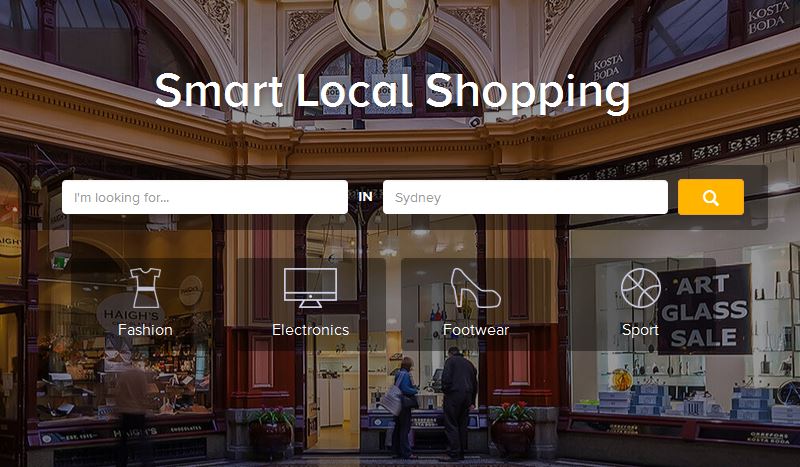 Booodl closes $2.85m Strategic Investment round lead by Scentre Group to deliver smart local shopping experience to all Australians
Sydney, Australia (8 December, 2015) - Booodl, the smart local shopping app, today announced the completion of a $2.85m strategic investment round that was lead by Scentre Group, the owner and operator of Westfield in Australia and New Zealand.
The Booodl app and website uses geolocation and machine learning to help consumers find physical retail stores that sell products they want.
Users of the app can then save these products to a list and receive reminder notifications whenever they're near a store that sells one, helping to drive more relevant customers in-store.
Consumers can also message stores via the app to confirm details such as price and availability, and pre-purchase products from retailers that have enabled the 'Pay & Pickup' feature. This reflects a significant global trend around consumer-to-business messaging and in-message transactions.
There are currently over 15,000 stores across Australia that can be discovered through Booodl. The $2.85m investment will be used to accelerate store growth and user acquisition.  
 "Our mission is to help all stores get found by shoppers who want their products," said Booodl Co-Founder and CEO, George Freney.
 "To achieve this we're in the process of building the most comprehensive and intelligent retail store directory out there, down to the category, brand and product level. It's no small technical feat," said Freney.
The physical store is the heart of the shopping experience, yet stores still miss crucial opportunities to engage with nearby shoppers, and users waste countless hours trying to find and buy what they're after. Connecting the two was a logical step for Booodl and one that resonated with Scentre Group.
"Our purpose is to create extraordinary places, and connect and enrich communities," said Scentre Group CEO Peter Allen.
 "Enhancing the connection between retailers and shoppers is a strategic objective for our business, and Booodl's technology - which helps shoppers find what they want and allows retailers to be discovered easily - provides a meaningful platform where this can happen."
The nationwide launch of Booodl follows a successful Sydney-based pilot program with seven local retail partners. During this time, 31,600 products were added to users' lists, 12,500 reminder notifications were sent to nearby shoppers, and over 6,200 messages were exchanged between stores and customers.
Australian label Aje, one of Booodl's retail partners, said the app is helping their business to flourish within the evolving shopping landscape.
"An online presence is essential for any retail business, but being able to directly connect with customers in your local area is the future of retail," said Adrian Norris, one half of the design duo behind Aje.
"Booodl has helped us connect with our existing customers and reach new shoppers who otherwise may not have considered our stores."
Scentre Group joins James Packer, Erica Baxter, Square Peg Capital and Matthew Grounds as investors in the Sydney-based startup.
Users can download Booodl for free from the App Store or Google Play, and retailers can claim their store profile via the Booodl website.
About Booodl
Booodl is a smart local shopping platform helping users find and be reminded about nearby stores that sell products they want. Booodl is available for web and mobile users in Australia, with over 15,000 stores and one million products currently listed.