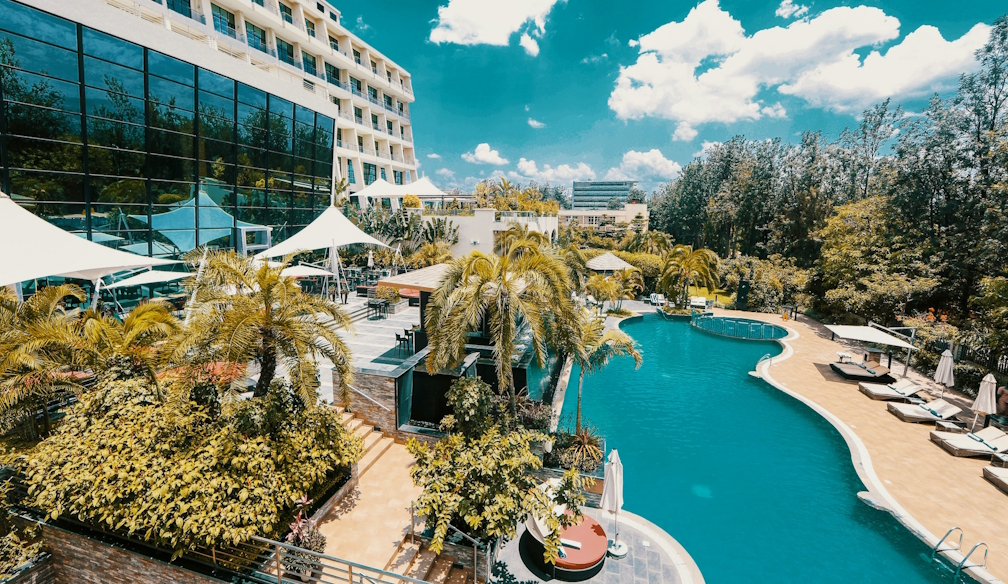 In the realm of vacation planning, the choice between different accommodation types plays a crucial role. Selecting the right option can greatly impact the overall satisfaction of your vacation experience. This article aims to guide you in making an informed decision by exploring the considerations and benefits of the most common lodgings. By providing a comprehensive overview, we equip you with the knowledge to choose the option that best aligns with your preferences and needs. Join us as we navigate the intricacies of vacation accommodations, ensuring that your next getaway is filled with comfort and memorable moments.


Vacation Rentals
Vacation rentals are privately owned properties, such as apartments, houses, or villas, available mostly for short-term rentals. They offer numerous benefits like ample space, privacy, and a range of amenities. From cozy apartments to luxurious villas, vacation rentals cater to diverse preferences. Popular platforms connect travelers with property owners worldwide but it is not always easy to choose. Reviews are worth checking when booking! With vacation rentals, you can enjoy a personalized experience, making it a comfortable and flexible choice for your vacation.
Hotel Accommodations
Hotels offer convenience, professional service, and a range of amenities. From luxury resorts to budget accommodations, different types of hotels cater to diverse preferences. Common services include in-room facilities, on-site features like pools and restaurants, and additional services such as airport transfers. Popular hotel booking platforms provide a wide selection of properties, and many hotels offer loyalty programs with exclusive benefits. With hotels, you can enjoy a hassle-free and comfortable stay, tailored to your specific needs and preferences.
Hostels
Hostels provide an affordable and social accommodation option for travelers. With budget-friendly rates and a vibrant atmosphere, they attract those seeking a sense of community and interaction. Traditional backpacker hostels offer shared accommodations, while boutique hostels provide stylish interiors and a variety of room choices. By staying in hostels, you can connect with fellow travelers and create memorable experiences. With a range of options available, you can find the ideal balance between affordability and a lively atmosphere during your journey.
Resorts
Resorts offer a complete vacation experience with a wide range of amenities and services on-site. From luxurious pools to exquisite dining options, resorts provide convenience and relaxation within their premises. Different types of resorts cater to various preferences. Whether you desire beachfront access, spa and wellness facilities, or golf courses, there's a resort to suit your needs. By choosing a resort, you can enjoy a comprehensive and indulgent vacation, with diverse activities and amenities readily available.
Cabins
Cabin accommodations offer a unique retreat in picturesque natural settings. The advantages of staying in cabins include connecting with nature, enjoying privacy, and escaping the noise of daily life. Traditional log cabins exude rustic charm, while modern cabins provide contemporary comfort. Whether you prefer a cozy traditional cabin or a stylish modern retreat, cabin accommodations provide an opportunity to experience tranquility and outdoor adventures, creating a memorable and rejuvenating getaway.
Unique Accommodations
Choosing unique accommodations enhances your travel experience by offering memorable and extraordinary stays. These accommodations provide the chance to create lasting memories and venture beyond the ordinary. Whether it's a treehouse, a converted lighthouse, or a cozy yurt, they bring a sense of adventure and novelty. Glamping sites, tiny houses, and eco-friendly lodges are among the diverse options available. Embrace the opportunity to step out of the ordinary and experience the unexpected as you explore unique accommodations for an unforgettable and extraordinary journey.
When deciding which lodging type to choose, various factors come into play. You should consider budget, location, duration of stay, and desired amenities. Think through the pros and cons based on cost, flexibility, and personalized experience. Read reviews to make an informed decision. Striking a balance between convenience, location, and budget is key. Are you looking for all-inclusive options or do you prefer more adventurous or unusual places to stay? To make a wise decision you will need some research. If you want to save time, you should check out and try Cozycozy, which is an accommodation search engine that helps you compare your options.