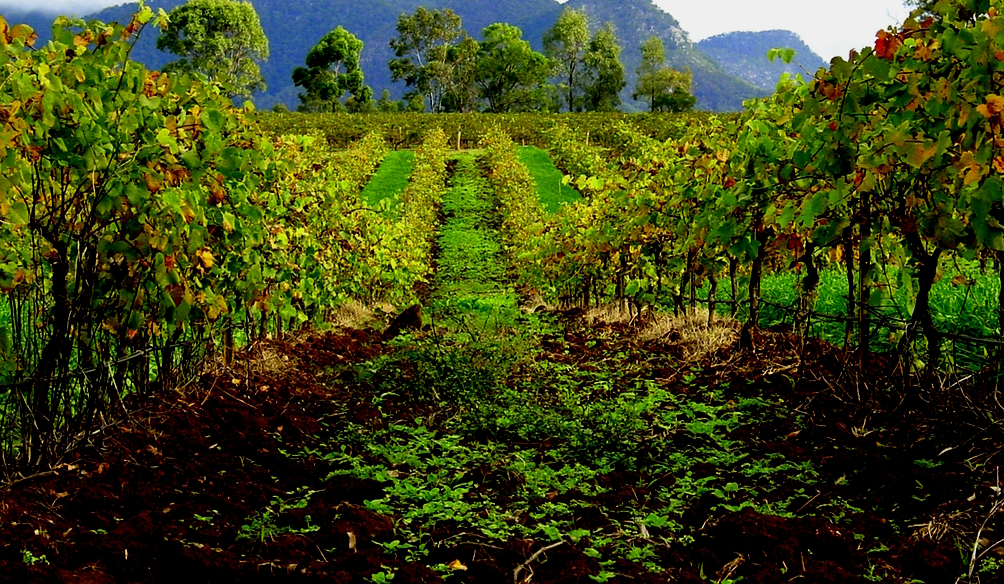 Australia's Hunter Valley is home to some of the world's most renowned wineries and vineyards, offering wine lovers a unique and unforgettable experience. From estate-grown wines to handcrafted varieties, the region has something for everyone - and there's no better way to explore it than with a Hunter Valley Wine Tour! In this article, we'll look at what makes this part of Australia unique and why you should choose a tour focusing on handcrafted wines.
Introduction to Hunter Valley Wine Tours
A hunter valley wine tour offers a unique opportunity to taste some of Australia's best-handcrafted wines. The Hunter Valley is one of Australia's most important viticultural regions and is home to some of the country's most renowned wineries.
Hunter valley wine tours allow visitors to sample the region's world-famous wines while learning about the winemaking process from knowledgeable guides. Visitors will also be able to purchase wine directly from the wineries, ensuring they take home a memorable souvenir of their time in the Hunter Valley.
What to Expect on a Hunter Valley Wine Tour
A Hunter Valley wine tour is great for sampling some of Australia's best-handcrafted wines. There are numerous options because there are more than 150 wineries in the area.
Most tours will take you to several wineries, where you can learn about the different winemaking processes and taste the finished products. You may also visit a vineyard to see first-hand how the grapes are grown and harvested.
At each winery, you'll usually be able to try a selection of red and white wines, as well as any specialty wines they produce. Some wineries may also offer food pairing options so that you can try their wines with local cheese or chocolate.
Most wine tours include transport to and from the Hunter Valley, so all you need to worry about is enjoying your day out!
Types of Wines Available in the Hunter Valley
Many different types of wines are available in the Hunter Valley, each with its unique flavor. The most famous wines produced in the Hunter Valley are Shiraz, Chardonnay, and Sauvignon Blanc.
Shiraz is a full-bodied red wine known for its dark color and rich flavor. Chardonnay is a white wine characterized by its light color and delicate flavor.
Dry white wine called Sauvignon Blanc has fruity flavors and citrus undertones. The Hunter Valley also produces dessert wines, such as Semillon and Muscat. Dessert wines are typically sweeter than other types of wines, and they are often served with dessert or as an after-dinner drink.
The Benefits of Handcrafted Wines
Handcrafted wines have many benefits, including the fact that they are made with quality ingredients and care. Handcrafted wines also tend to be more unique and complex in flavor than mass-produced wines. Furthermore, buying handcrafted wine supports small businesses and helps to preserve traditional winemaking methods.
Hunter Valley wine tours are great if you want an exceptional wine-tasting experience. This beautiful region of Australia is home to some of the best-handcrafted wines in the world. During your tour, you'll have the opportunity to sample various delicious wines and learn about the unique process of making them.
History of the Hunter Valley's Winemaking Tradition
The Hunter Valley's winemaking tradition dates back to 1828 when Scottish settlers planted vines in the rich, fertile soil. The region quickly gained a reputation for producing top-notch wines because the climate is ideal for growing grapes. Today, the Hunter Valley is one of Australia's premier wine regions, making some of the country's best-handcrafted wines.
The area's first commercial vineyard was established in 1832 by James Busby, considered the "father of Australian viticulture." Busby's vines were brought over from France and Spain, and he helped to introduce new grape varieties to the region.
The Hunter Valley soon became known for its white wines from Semillon grapes. These wines were dry and crisp, with a high acidity that made them perfect for aging. The Hunter Valley Semillons of today are still made in this traditional style and are highly prized by wine lovers worldwide.
Red wine production in the Hunter Valley began in the 1860s with the introduction of shiraz grapes from South Africa. These hearty vines thrived in the region's warm climate and produced full-bodied red wines with intense flavor. Today, shiraz is still the most widely planted grape variety in the Hunter Valley, and many of the region's best red wines are made from these grapes.
The Hunter Valley has a long and rich winemaking tradition, and its wines are highly sought-after worldwide. Its unique terroir produces wines of outstanding quality, and it has become one of Australia's most famous wine regions.
How to Choose the Right Tour Package
Choosing the right tour package for your Hunter Valley wine tour can be a daunting task, but it's important to research to ensure a memorable experience. When selecting a tour package, bear the following in mind:
The type of wine you want to try: There are many wines produced in the Hunter Valley, so it's essential to narrow down your choice before booking a tour. Do you want to try reds, whites, or both?
Your budget: Tour prices can vary greatly, so it's essential to find one that fits your budget. Remember that some tours include tastings and meals, while others may not.
The group size: Most tours accommodate small groups, but if you're traveling with a large group, you'll need to find a time to accommodate everyone.
The tour length can range from half a day to several days. Consider how much time you have and what you want to see and do during your tour before choosing a package.
Tips for Enjoying Your Visit
To make the most of your experience while taking Hunter Valley wine tours, there are a few things to keep in mind. First, dress comfortably and in layers since the weather can be unpredictable. Second, take your time when tasting the wines and savor the flavors.
Finally, don't hesitate to ask the staff for recommendations on which wines to try - they know the area's offerings well and can help you find something you'll love. With these tips in mind, you will have a great time exploring Australia's Hunter Valley offers!
Conclusion
A Hunter Valley Wine Tour is an ideal way to experience Australia's best-handcrafted wines. With beautiful scenery and delicious wine selections, you can explore all the region's offers in one convenient tour. Plus, so many activities are available each time, so book your Hunter Valley Wine Tour today!