Written by

NewsServices.com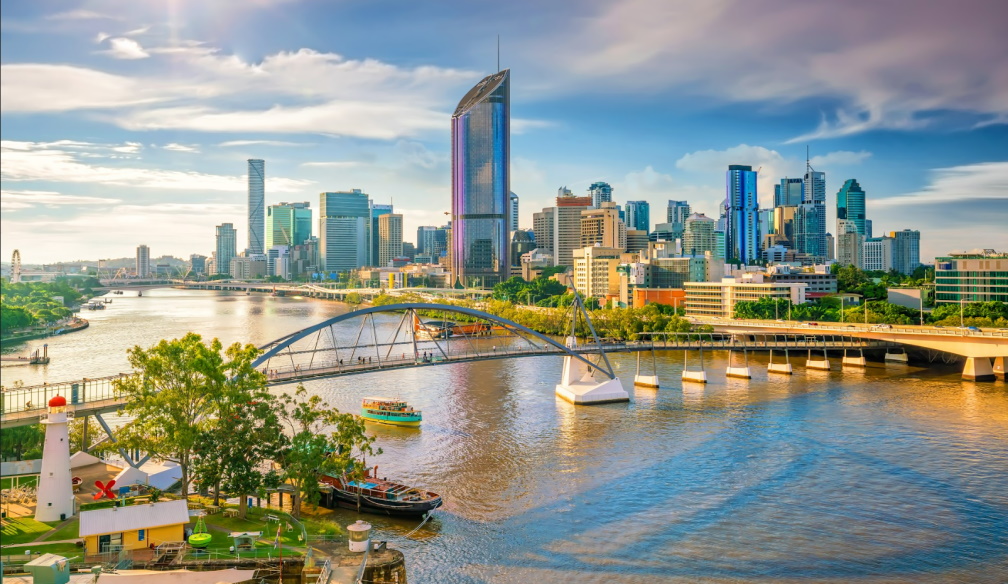 Adventure travel has become popular in recent years. It's popular because it can be very exciting, even risky, and takes one to places not always mentioned in travel brochures. And let's be honest for many people, a successful and exotic adventure creates great stories to share and the opportunity to take a "go me!" photo that one can use to decorate their social media profiles.
but it doesn't have to be about ego or undue risk. According to John Dockendorf, Adventure Travel can encompass many things, but they have one thing in common. Adventure tourism will bring you out of your comfort zone, give you the opportunity to challenge yourself, and provide an opportunity to better connect with the culture, scenery, and nature of the places you are visiting
Definitions of Adventure Travel
There are a few definitions of adventure travel. According to the Adventure Travel Trade Association, "Adventure travel is a type of tourism, involving exploration or travel with perceived (and possibly actual) risk, and potentially requiring specialized skills and physical exertion."
According to Muller and Cleaver, adventure travel provides the tourist with a high level of sensory stimulation. This can be achieved by providing physically challenging activities.
Types of Adventure Travel
John Dockendorf states that there are three main types of adventure travel. These are hard adventure travel, soft adventure travel, and cultural immersion.
Hard Adventure Travel
Hard adventure travel involves risky outdoor activities that are usually physically demanding. They often require a high level of experience or skill. John Dockendorf explains that this type of travel includes activities like mountain climbing, whitewater paddling and rafting, backpacking, backcountry skiing, caving, and other challenging outdoor activities and explorations. For less experienced adventurers, an outfitting company and local guides with a high level of expertise are necessary in order to participate. Even true experts often make use of local guides to assist with cultural assimilation and add local knowledge.
Soft Adventure Travel
Soft adventure travel has a lower level of risk. Usually, no previous experience or skills are needed for this type of travel, though a local guiding service or outfitter is absolutely necessary. Day hiking and rafting are examples of soft adventure travel.
Cultural Immersion
John Dockendorf explains that adventure travel isn't just about physical activity. Cultural immersion is also a form of adventure travel. This may include attending a local cultural or religious ceremony. It can also be spending time with a local family, and living as they do. It can also mean renting an Air B & B in a small village off the beaten track and living simply for a period, assimilating to local culture while gently exploring the environs
This type of travel is its own type of adventure. Culture shock can be just as daunting as free falling from a mountain peak.
Combination Adventure
You should know that these types of adventure travel can often overlap. You may experience two or even all three types of adventure in a single trip.
Benefits of Adventure Travel
Adventure travel offers lots of benefits for both you and the area where you travel. John Dockendorf explains that it's a great way to achieve personal growth.
Many adventure travel experiences involve connecting or reconnecting with nature. This can make you happier and reduce stress. The exciting activities will stimulate adrenaline and endorphins. This stimulates your mind and gives you a feeling of well-being.
Lastly, you'll gain an understanding of an area or culture you weren't familiar with before. In a global age, this is invaluable.
It's also highly beneficial for the local economy. Many of the popular destinations for adventure travel are poor or very rural. This type of tourism can improve the local community. John Dockendorf advises avoiding middlemen and tour packages and spending your money locally where it will best get into the hands of the largest number of people. He also advises to be kind and polite, learn a few words in the local language, and treading carefully, making as small a cultural and environmental impact as possible.
John Dockendorf
John Dockendorf was born in 1959 in Baltimore, Maryland. He attended the University of Vermont, and eventually earned a Master of Management, in Hospitality, from Cornell.
He eventually founded Adventure Treks Inc. He's provided this program to teens around the country and around the world, for 28 years. The program offers adventure travel to wilderness destinations, with the goal of allowing young people to find the best version of themselves.