Written by

NewsServices.com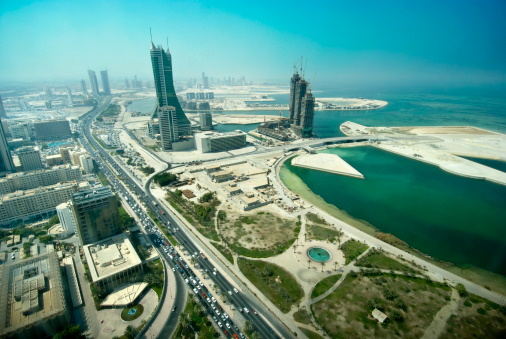 Strategically situated in the Arabian region, Bahrain is well known for its traditions and spices. Today, this country is one of the major oil producers, but earlier, it was famous for its exquisite pearls exported globally through ports. The economy of this country is also flourishing because of the banking and tourism sector. The government is putting its efforts into portraying this country as an attractive tourist destination. Before you visit this country, let's know about some tourist spots that will compel you to book your flights to escape to Bahrain.  
Manama: The cultural city
At first, you can interpret this city like any other Middle Eastern metropolis comprising of glided structures. But when you spend some time at this place, you learn about its culture and tradition beyond the glamorous life. Visit traditional shops where you can see spices and carpets along with pearls. If you are a history lover, you should visit Bahrain National Museum. The city culture much resembles with Persian and Portuguese invasions.  
Old Markets of Riffa
Present at the heart of Bahrain, Riffa has its old-world charm. Go to Riffa fort to see unique courtrooms and crenulated bulwarks. Take a walk around traditional Arabic Bazaars to get a glimpse of pearl trinkets. You can buy some spices from the traditional bazaars. Riffa is a perfect blend of ancient and modern tradition. Another eye-catchy thing is finding many golf courses in this city, which is good news for golf-lovers.  
Visit beautiful city Jaffar.
Do you want to experience the beauty of the Middle East? Visit Jaffar. The city comprises many luxurious apartments, sky-touching buildings, and elegant beaches where you can see the yachts of billionaires on private jetties. Clean ocean water with long sandy beaches will surely be a bliss for your eyes and is enough to keep your vacation mode on.  
Muharraq for history lovers
This place is a remarkable memory of Arabian civilization. Muharraq used to be a major trade point for Greeks. The Bahrain international airport is also located at this place, but along with this transportation hub, this place will also remind you about the city's roots. Also, you can visit the souk area in Muharraq, where you can enjoy cafes and hookah pipes.  
Hawar Islands
This Island is located at the southernmost part of the city and is a heaven for bird and wildlife lovers. This place is near Qatar and is home to many endangered species like Socotra cormorant. You can see these birds walking on the shoreline. Also, if you are lucky enough, you can spot an Arabian oryx there.  
Isa Town
This town is full of beautiful villas and apartments. You can see the dynamic culture in this city comprising of a marketplace full of bustling life. In the bazaar, you can buy Bahrain fabric and handicrafts. It will be better if you learn few words of the local language to mingle with locals and enjoy sipping mint tea in local shops. This town also contains Bahrain National Stadium, if you visit on the day of match you will surely see the football fever everywhere.  
Fly Dubai to Bahrain
as there is excellent connectivity from Dubai. Also, you can check the fights to Bahrain from your country as this beautiful tourist spot must be in your bucket list this time.