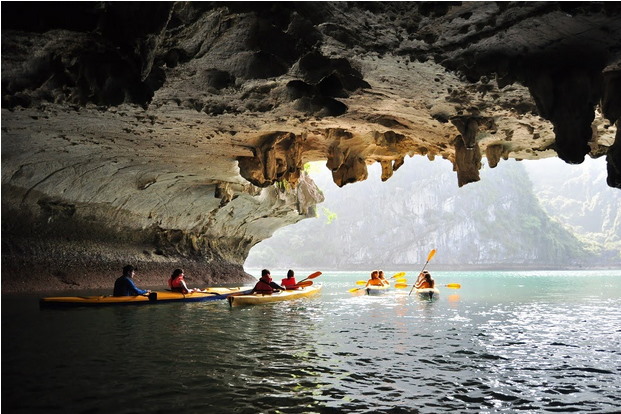 Do you long to get away and have an adventure, but can't commit to a long trip? Do you have older kids who enjoy the outdoors but also have homework to do? Perhaps you're just itching to get out of the office and see something that's not concrete. If so, kayaking adventures may be perfect for you and your family. You don't even need to own a kayak! There are plenty of opportunities available in Southeast Australia, especially if you live in the Shoalhaven area. Here are some suggestions to help you create the ideal getaway for yourself and your loved ones.
Where Can You Kayak in Shoalhaven?
There are so many places in the Shoalhaven area to choose from that you might have a spot of trouble deciding. It is actually listed by National Geographic as one of the top 12 kayaking places in the world! Choose from over 100 kilometres of coastline and many rivers, estuaries and lakes. Paddle up the Shoalhaven River to the Tallowa Dam, or take a lazy trip into Kangaroo Valley. Shoalhaven has some of the cleanest water and whitest beaches on the planet, especially in Jarvis Bay, so be sure to take a trip there and don't forget to take pictures. You might even get to see dolphins around Callala and Currambene Creek, in the northern part of the bay, or you can visit Booderee National Park in the southern stretch.
If you're willing to go a bit farther south, there's great fishing in the aptly named Fisherman's Paradise, and there's also St. Georges Bay and Wreck Basin to visit by sea kayak. If you get tired of all the paddling, you can make a stop to visit the Shoalhaven Zoo or Cuppitt's Estate, which has great wines and food and beautiful views of the vineyards. Really, the only limits to your Shoalhaven kayaking vacation are your time, ability and imagination.
What Are the Benefits of Kayaking?
Kayaking has a plethora of benefits, but there are two major ones to consider: Trips needn't take a long time to be lovely, and paddling is a fantastic way to exercise.
If you're a typical modern person, you've got thousand-and-one things going on in your life, and not enough hours in the day, let alone time to take off for a week of vacation. The flexible nature of kayaking trips allows you to make an adventure of it over the weekend; no need to take off the whole week. If all you have time for is an overnight trip, you can simply get in a kayak and paddle to the nearest lovely view, which Shoalhaven has in spades, then have a camp-out and paddle back the next day.
The other great perk to kayaking is that all the paddling gives you a healthy dose of exercise. Who wants to run on the treadmill when you can paddle through Shoalhaven's gorgeous scenery? Research estimates that a typical person can burn between 400 and 500 calories in just one hour of kayaking. Now that sounds like an awesome way to lose weight and tone your upper half!
Why Book a Shoalhaven Kayaking Tour?
If you're not sure where to go yourself, consider purchasing a tour. Tours offer a safe, relaxing way for adults and older children to experience the majestic beauty of Shoalhaven, and experienced tour guides can point out wildlife or scenery you might otherwise miss if you don't know exactly where to look. You could book with a larger group tour and make some new friends, or spend a little extra on a private tour for just you and your loved ones. You can even book children's birthday parties for kayaking, as long as they are eight and up. The good news is that a kayaking excursion can be fun for everyone in the family — adults, kids and grandparents alike!
Hopefully, you're inspired now to try this fantastic way to inject some
kayaking adventures
into your busy life. Get ready to bring your family, call up your friends and get paddling to explore the unique and beautiful area of Australia that is Shoalhaven and the surrounding waterways. You're bound to have a grand time and get fit along the way!