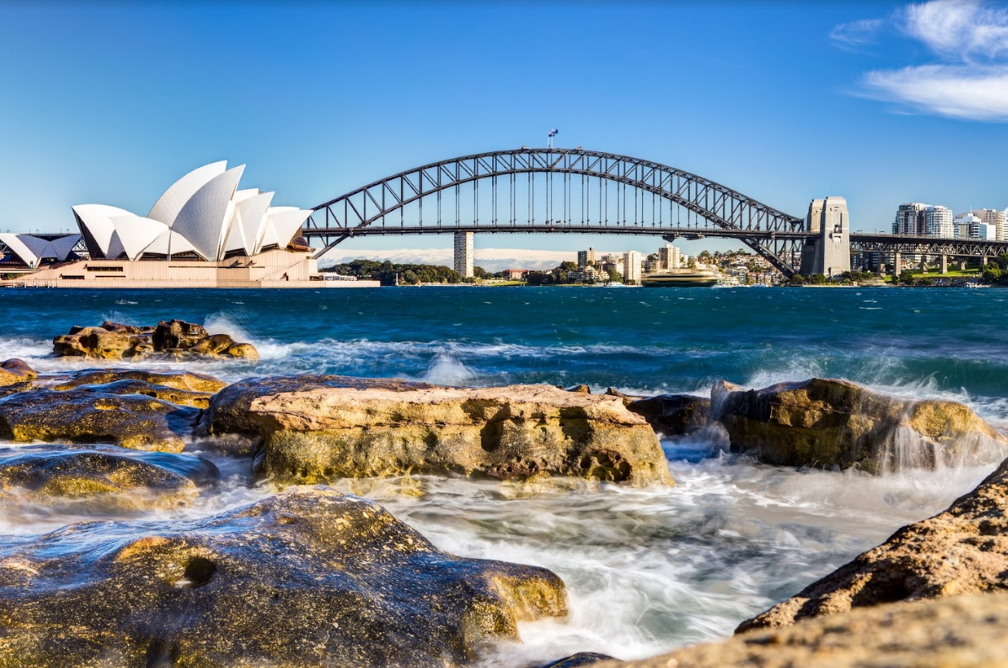 With the lovely pink lakes, the iconic Great Barrier Reef, the jaw-dropping Great Australian Bight, lots of stunning beaches, and gleaming cities, Australia surely has a lot to offer to give you a memorable travel experience. Also known as the land down under because of its location in the hemisphere, it's a wonder sometimes why Australia seems to be an underrated continent.
If you're looking for a place to relax and unwind, somewhere beautiful but less-populated, and discover a rich dynamic culture in a diametrically different light, then choosing this country is the best thing that you can do. To get to know more about this magnificent country, you can check on various online travel guides, particularly Tasmania Tours, for more helpful travel ideas.
From the pink lakes to the most iconic sceneries in the country, Australia is home to the strangest and underrated tourist attractions in the world. Are you a believer of the saying to see is to believe? Then in this article, you'll get to know more about this wonderful country and five of its instagrammable tourist destinations which are guaranteed to spice up your next travel.
Bruny Island, Tasmania
Renowned for its remarkable food and world-class wine, Bruny Island is home to Australia's southernmost vineyard, and is ideal for foodie trips. Found on the southeastern coast of Tasmania, Bruny Island is actually made up of two separate islands connected by The Neck, a narrow strip of land. Are you looking for a place where you can connect most with nature, along with its beauty and wilderness? South Bruny National Park has numerous trails, which showcases Tasmanian's rugged wilderness.
This park is also widely known for its towering cliffs. Aside from that, another tourist attraction here is the Cape Bruny Lighthouse. Considered to be one of the main attractions in the park, Cape Bruny Lighthouse is one of Australia's oldest lighthouses. Ideal for people who are both nature and history lovers, this tourist attraction will take you on a trip back to the past. Bruny Island is also known for its food and wine, specifically the Bruny Island Premium Wines.
Echuca, Victoria
The frontier town which contains the largest paddle streamer collection, Echuca is a paradise for tourists. Echuca lies on the border of Victoria and New South Wales, and is settled on the banks of the mighty Murray River. One of the main tourist services offered here is a leisurely cruise aboard one of the many historic vessels, and a trip to the island won't be as fun without it.
Apart from that, you'll also find the Echuca Warf, the Discovery Center, and the town center packed with historic buildings including the Clock Tower and Star Hotel. This town is only two and a half hours away from Melbourne off the Calder Freeway.
Kings Canyon, Northern Territory
Overlooking some of the most prominent attractions like the sandstone cliffs of Kings Canyon, this tourist spot makes for a perfect soul-searching place or a breathtaking road trip. Kings Canyons is located at the western end of the George Gill Range in the Watarrka National Park. This sandstone cliff was also formed through erosion over million years ago.
Some of the most must-visit places here include the exotic Garden of Eden, the ancient canyon, and the unusual domes in the Lost City. Kings Canyon also offers a variety of accommodation options from deluxe, lodge rooms, campsites, and resort-style rooms.
Orpheus Island, Queensland
Looking for a tranquil, sun-soaked travel destination? This place is perfect for you! Pristine and secluded, Orpheus Island is the ultimate luxury sanctuary for people who want a peaceful and less crowded place. To reach the place, a 30-minute flight from Townsville will transport visitors to the well-preserved sanctuary where they can snorkel and swim with thousands of tropical fishes.
If you want to unwind, the Gwandalan Day Spa is ideal for you. Fishing in the fringing and outer reefs is also allowed here. After a long tiring day, you can rest in the five-star Orpheus Island Lodge which exclusively accommodates 28 guests at a time.
Lord Howe Island, New South Wales
Lord Howe Island is the best place for people who are looking for a tropical getaway. The World Heritage-listed Lord Howe Island, which is one of the most awe-inspiring destinations is found in New South Wales. It's a crescent-shaped sanctuary where you can feed tropical fish and snorkel through crystal lagoons. Aside from the water activities, you can also hike up Mount Gower and visit the Valley of the Shadows.
Key Takeaway
Exploring the world through traveling and getting to know people and their rich culture is truly a blessing one should be grateful for. To be given the chance to visit marvelous gifts of nature like these attractions in Australia is indeed something you can add to your unforgettable travel memories. A trip to this relatively small but terrific country with its dynamic culture makes for a meaningful and memorable travel experience.