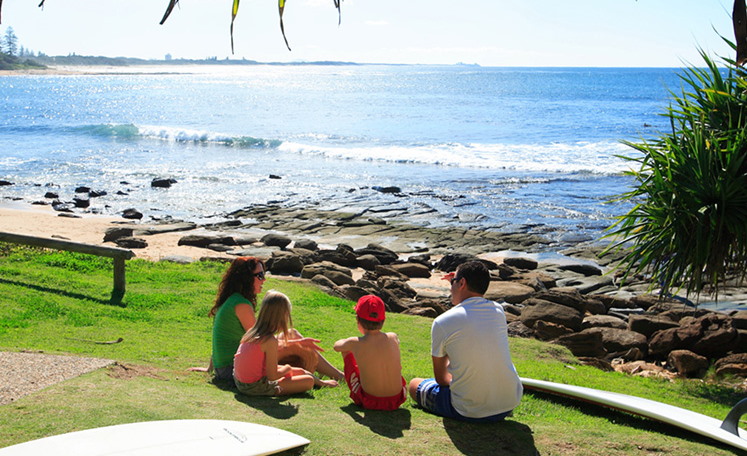 There are many different holidays and celebrations we can look forward to and enjoy throughout the year, from Easter to Christmas, and these events can be some of the most magical and memorable days of all, filled with laughter and joy. However, in order to have the most fun and best possible times, it's important to keep safety in mind.
Accidents do happen on special occasions. In fact, the risks of accidents are often higher around these special days, due to the fact that big crowds can gather and roads can become much busier than usual. This guide will therefore go over some key safety tips you can keep in mind when those big dates roll around to help you and your family have the safest time and best experiences.


Drive Safely
Holidays can be some of the most dangerous driving days of the year, with big events such as Thanksgiving and St. Patrick's Day often seeing high numbers of accidents, injuries, and even deaths on the roads. There are several reasons for this, including higher-than-usual levels of traffic, plus the risk of more drunk drivers than normal on the road as well.
Regardless of the reasons, it's important for you to be extra safe when driving at these times of the year. Keep your distance, use your mirrors, try to drive during the least busy hours of the day, and so on. Making use of safe driving apps and GPS devices can also assist you with getting around and navigating the busy holiday roads.


Stay Clean
Recent events like the COVID-19 pandemic have really shone the spotlight on the significance of good personal hygiene. There are a lot of germs out there, and it's so easy for viruses and other infections to pass from person to person in crowds and public places. The chances of this are especially high around the key holidays and celebrations of the year.
In response, it's important for you to practice good personal hygiene, washing your hands very regularly with soapy water or making use of antimicrobial gels and sprays, ideally with a high amount of alcohol content to really kill off any germs that you might have picked up from surfaces around you. Be especially careful to clean your hands before eating and keep a close eye on your kids to keep them safe too.


Keep Kids Close
We've already covered the importance of making sure your kids stay clean and safe from germs, but it's also important to acknowledge the many other risks that little ones can face during holiday celebrations. Especially if you go to big public places with lots of people or even parties in closed environments, it's really easy for little ones to get lost or access things that they shouldn't have access to.
Parents deserve to have fun and relax too, but if you plan to take kids along to parties and celebrations, you have to keep a close eye on them at all times. Hold their hands or make sure that they stay close to you, and it's also wise to make sure your kids have a phone or some way of getting in touch with you if anything happens or if they're attending parties with their own friends.


Hope for the Best, Plan for the Worst
When it comes to big events, parties, and special holiday fun, it's important to always hope for the best possible scenario, but plan and prepare for the worst one. This basically means that you should go into events hopeful that everything will be fine and you'll all have a great time, but ready to respond if anything goes wrong.
For example, if you're attending a big public celebration like a Thanksgiving Day parade with your family, it's wise to prepare for an emergency scenario in which one of your children slips out of sight or goes missing. Kids should know where to go and what to do if they get lost, and if you have a designated meeting point, every one can meet up there and reunite without any further drama. Having these kinds of emergency plans in place can make a real difference around the holidays.


Check the Weather
Holidays are scheduled at many different times of the year and can occur in a wide range of weather conditions too. It might be snowy for your Christmas get-together, for example, or warm and sunny for your July 4th plans. In any case, it's wise to always check the weather forecast ahead of a big event and make sure to plan and prepare accordingly.
If it's going to be hot and sunny, be sure to apply plenty of sunscreen before you step outside, for example, or if you're setting out on a long journey on a rainy Easter weekend, make sure you're ready to respond to those weather conditions, keeping your distance from other vehicles and slowing your car down to avoid any unwanted slips and brake issues.


Be Careful with Food and Drink
Holidays are some of the best times of year to indulge in your favorite foods and drinks. At Halloween, for example, kids and grown-ups alike can gorge themselves on sweet treats, and at Thanksgiving, the whole family traditionally gathers around the dining table for a delicious feast of turkey and pie. While this is all part of the holiday fun, it's still important to be cautious with what you eat.
Having too many drinks, for example, can be very dangerous if you have any plans to drive later that same day, and there are some situations where street food sold at parades and big events might not be prepared to the highest health and hygiene standards, so you may be better off packing your own food instead.


Final Word
Holidays and special events can be some of the best times of year, but in order to enjoy them fully, you have to take the proper precautions and have a safe, sensible approach. Keep these tips in mind to have the most fun with your family at New Year, Thanksgiving, Easter, and any other holidays you celebrate.