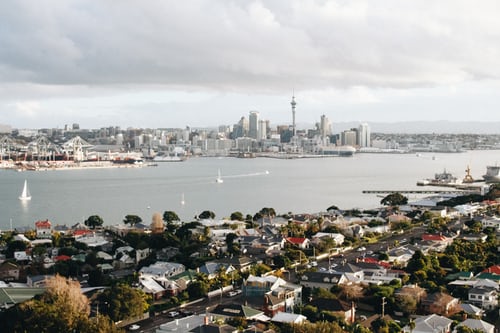 Have you ever set your foot on the soil of beautiful New Zealand's North Island? If you haven't, but you plan to, you need to know one thing – you need to see Auckland! Everyone who has been to this breathtaking metropolis fell in love with it because of the atmosphere, diversity, a plethora of cool activities and opportunities, etc. If you want to have a lot of fun, meet great people, eat delicious food, and simply see a unique city, Auckland is where you need to head to. But before you visit it, here is some advice on how to experience it as best as possible, or in other words, how to get the most out of it.
Let the Howick Historical Village museum impress you
Colonial New Zealand is quite a thing to learn about, which you can do if you visit this museum that recreates this way of life. You can see the staff dressed in costumes that represent this period (the mid-1800s). They put a lot of effort to make it very accurate and impress the visitors with their fake contingent of soldiers, a mock classroom and a blacksmith. Kids find it quite fun, but adults like it as well.
Take advantage of the pleasant temperatures
Any great New Zealand Travel Guide will give you information about luxury escapes, popular events and locations, driving distances, day trip ideas, etc. You can find affordable and easily accessible car rental at Auckland airport and rent a vehicle that will be your faithful companion on this trip. But here is what you need to know about Auckland – plan your trip to be from March to May or in September. Why? Because the temperatures are the most pleasant during these months. And you will not just be able to enjoy warm days full of sunshine that make you feel energetic, but you will also like the fact that there are fewer tourist crowds. Also, if you want to avoid high airfare and room rates, as well as the swells of visitors, avoid going there in December. June and August are also acceptable, especially because there are not many tourists during these months.
One Tree Hill and Mission Bay
Do gargantuan Maori fortresses fascinate you? Here is something you will like – Auckland's 182-metre volcanic peak known as One Tree Hill, which was once a fortress. If you like climbing, you can enjoy views of Auckland that you will never forget.
The city also has a beachfront suburb that people really like, and it is called Mission Bay. It is not near the center, but they say its beauty is something else. There are many water-based activities you can enjoy here, as well as parks and restaurants.
Bungy jumping and snorkeling
If you tend to gravitate towards activities that give you an adrenaline rush, you can try bungy jumping here. You have two options, a 40m Harbour Bridge plunge or a 192m Sky Tower jump. The latter is more expensive, but it is definitely more exciting! Prepare 225 NZD for this. However, if you prefer something safer, you can enjoy the city panorama if you choose a Sky Tower Sky Walk.
Moreover, if you visit Goat Island, Auckland offers unforgettable snorkeling here. It is magical because you'll be surrounded by schools of colorful fish. A guide costs 75 NZD and a scuba dive is 110 NZD, but if you'd rather enjoy an activity that won' get you soaked, you can just go for a clear kayak.
Hobbiton is worth the drive that lasts a couple of hours
Fans of LOTR will be excited to learn that near Auckland, there is a breathtaking place where you will be able to channel your inner Frodo – Hobbiton. So, if you are ready to spend several hours driving, it will be totally worth it because you will also see majestic Waitomo Glowworm Caves, which are very famous and tourists simply love them.
Must-try foods that you will go crazy about
If you like cities with an eclectic range of foods, you will love Auckland because here there are so many great things to eat! For instance, you can try Giapo ice cream, which is exceptionally popular, so there must be a reason for that. If you like gourmet burger joints, there is Velvet Burger with the most delicious burgers. They also say this city has outstanding pancakes. Even their Asian food is remarkable, you will regret it if you don't try it.
How about some culture at the Auckland Art Gallery?
Maori art and culture are impressive. There are many cool things to see, which you can do if you visit the Auckland Art Gallery. It is in the southwest corner of Albert Park, which is very beautiful. If you are curious and you like art, this is a place for you. There are 16,000 pieces of art, contemporary and modern, but also historic. They have old collections that date back to the 10th and 12th centuries. And if you like the top exhibits, you can feel free to take a picture or few.
One post if not enough to tell you all about the charms of Auckland, but these several suggestions should be helpful. These are wonderful things to see and do, so if you ever visit this city, you will know how to enjoy it as much as you can.