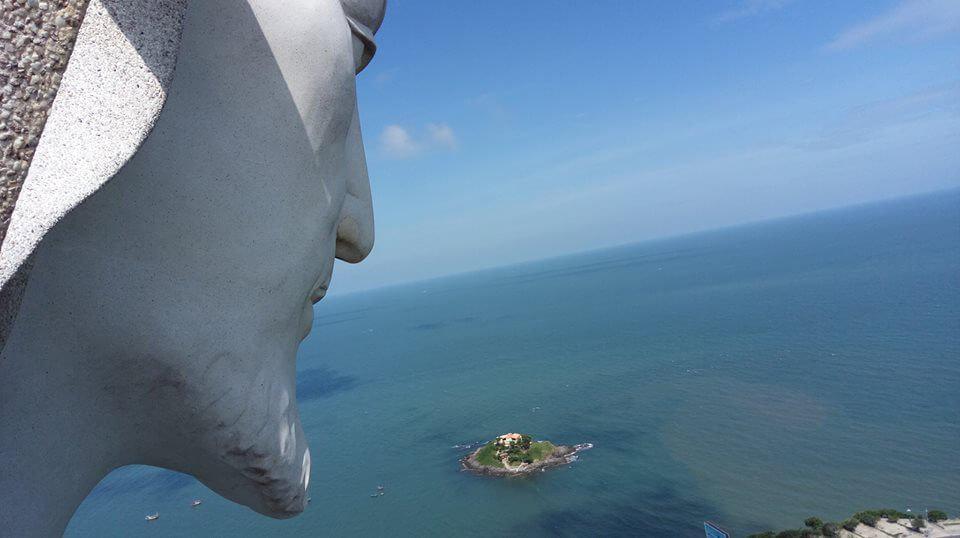 This port city of Vung Tau has been all-time favorite holiday destinations for Saigonese, as it is only 120 km away from Saigon. Previously beaches of Vung Tau were littered with debris as people ate and threw away the packets. The scenarios have entirely changed, as cleaning staff regularly pick up the litter and keep it clean. At the weekend the beach is relatively crowded as locals and tourists gather, but you can leisurely walk on weekdays as fewer people visit it. The location of the city is stunning and dramatic as the ocean encloses it on three sides. The sea breeze is very refreshing and cooling, and many want to have a break from the sultry Saigon.
Hotels in Vung Tau
 are mostly situated near the beach, so you can enjoy the sea breeze and view the mighty ocean. The city of Vung Tau is quiet and tranquil so that it can spend a weekend on the lap of Mother Nature. Most hotels provide free parking and Wi-Fi service, the rooms are comfortable and air-conditioned with shared lounges. Around the hotels, you will find many excellent restaurants, cafes, and shopping malls. The tariffs of these hotels are reasonable, and the service is of extraordinary class. From some hotel rooms, you can get a glimpse of the mountain. The staff of those hotels is friendly, dedicated, and helpful.
Four beaches
Vung Tau is known for four beaches; front Beach, Back Beach, Pineapple beach, and Paradise beach. The Front beach is most popular, as the water is clean. You will find many local eateries selling fresh seafood on the beaches; the dishes they serve are delicious and delectable. If you like surfing, Back beach is the ideal place, as it gets some fantastic wind swells. From Pineapple beach, you can behold spectacular sunset. There is an entry fee for Paradise beach as it is reserved for an exclusive crowd.
In Vung Tau, you will find a giant statue of Jesus Christ, which is 105 feet tall, located at the hilltop of Nui Nho Mountain. From this point, you have a birds-eye view of the city, but to have it, you must climb precisely 847 steps. From there, you get a far-reaching view of the ocean. On the other side of the Nui Nho Mountain, there is a lighthouse considered the oldest one. It was constructed in 1862 by French colonists to keep watch on inward bound trading ships. The lighthouse's backdrop is genuinely breathtaking and open 24*7, so if you want a night adventure, this is a place to venture.
One major attraction of Vung Tau is the delicious local seafood. A small in a circle seaside pancake is a local dish, which is adored by many. There are many markets where you can buy local delicacies and handicrafts. Cho Hai San is the biggest and most famous one, where you will get fresh seafood, freshly caught, and they will cook it in front of you.