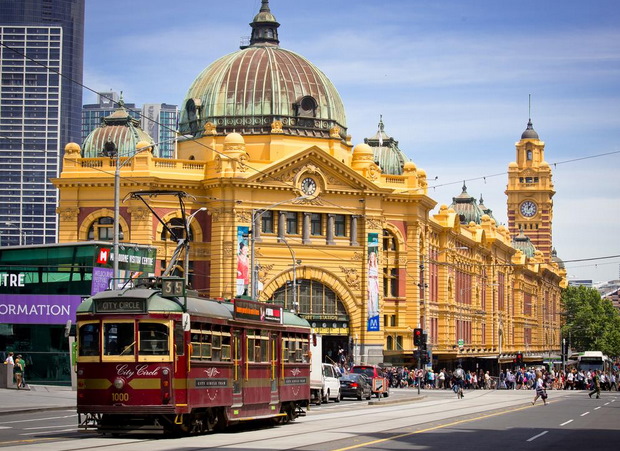 Summer is one of the most exciting months in the city of Melbourne, with dozens of activities sprouting up all over the place and endless activities for everyone to engage in. If you are someone who is thinking of visiting glorious Melbourne this holiday season, get ready for a whirlwind adventure. The Southern Hemisphere's holiday season, which coincides with Summer, makes Melbourne one of the top destinations for holidayers all over the world. Today, we provide you with a summer guide to visiting Melbourne that includes some of the top must-see destinations for anyone visiting the city. Read on to find out more!
Visit One Of The World's Best Zoos
Animal lovers rejoice, for Melbourne is home to one of the best zoos in the world. The Melbourne Zoo, located in North Melbourne and just a stone's throw away from Peter Mac Hospital Accommodation is guaranteed to offer you a fun-filled day for holidayers of all ages. At an impressive 22 hectares, the Melbourne Zoo is home to over 5000 animals of 320 species. Whether you're looking to admire the elephants, the butterfly house or the baboon lookout, the Melbourne zoo is an animal lover's dream come true. With a myriad of activities and events that run over the summer period, you can be sure that you'll have a fun-filled day under the sun with your friends and family.
Cool Off At A Rooftop Bar
Nothing beats cooling off on a hot summer day with an ice-cold Lager amongst friends and family. Thankfully, Melbourne is home to dozens of rooftop bars spread all over the city, from the Melbourne CBD to Fitzroy, Brunswick and Richmond. Whether you're after beers, fruity cocktails or simply a crisp glass of wine, Melbourne's rooftop bars have you covered. Some of the most popular rooftop locations include Rooftop Bar, The Corner Hotel, Easey's and Union Electric Bar. Why not spend a summer evening with some good food and drink at one of these locations, or venture out and embark on a rooftop bar hopping adventure if you feel up for it!
Enjoy A Free Concert At The Sidney Myer Music Bowl
It's no secret - Melbournians love their festivals and concerts. With so many homegrown talents, it would be an absolute shame if you didn't attend at least one gig or music event during your time in Melbourne. For those who aren't looking to commit to buying tickets to certain events, the Sidney Myer Music Bowl offers the public free concerts on certain summer nights for all to enjoy. Regardless of your taste in music, you'll be sure to find a concert that is right up your alley. Lay on the grass, have a picnic and enjoy the twilight with some killer tunes - we can't think of doing anything better on a warm summer night.
The Queen Victoria Night Markets
If you're a foodie, this one's for you. The Queen Victoria Night Markets runs every Wednesday evening in summer and is home to over 60 food stalls, 100 shopping stalls and amazing live music and bars. Whether you're looking to stuff your face with some of the finest dumplings or treat your sweet tooth to some freshly cooked waffles, The Queen Victoria Night Markets has something to suit everyone's taste. We're not going to lie - the market does get quite busy at night, so head in early to ensure that you have the chance to taste a little bit of everything.
Enjoy A Film at the Moonlight Cinema
If you're a movie buff, you're going to love the Moonlight Cinema which is situated at the Central Lawn in the Royal Botanic Gardens. You can enjoy some of the latest movies that have been released whilst laying on a picnic mat and snacking on some of the amazing food provided by Black Swan. If you want to make a night of it, why not bring along a grazing platter of your own to share with your friends and family whilst you enjoy a movie under Melbourne's beautiful evening skies.
Head To The Beach for A Swim
Last but certainly not least, no summer holiday to Melbourne is complete without heading to one of the many beaches for a swim. Whether you choose to stay inner city and have a paddle at the St Kilda Beach or head out to other renowned beaches such as Brighton, Torquay or Black Rock, you are guaranteed an incredible, fun day under the sun. Bring your beach towels, umbrellas, sunnies and swimsuit and enjoy a dip in the ocean, lay under the sun or enjoy a family picnic on the sand. A little reminder - don't forget your sunscreen!
And there you have it - some of the must-see destinations for anyone visiting Melbourne this holiday season. We wish you safe travels and all the excitement in the world on your upcoming trip to Melbourne, whichever adventure you choose.