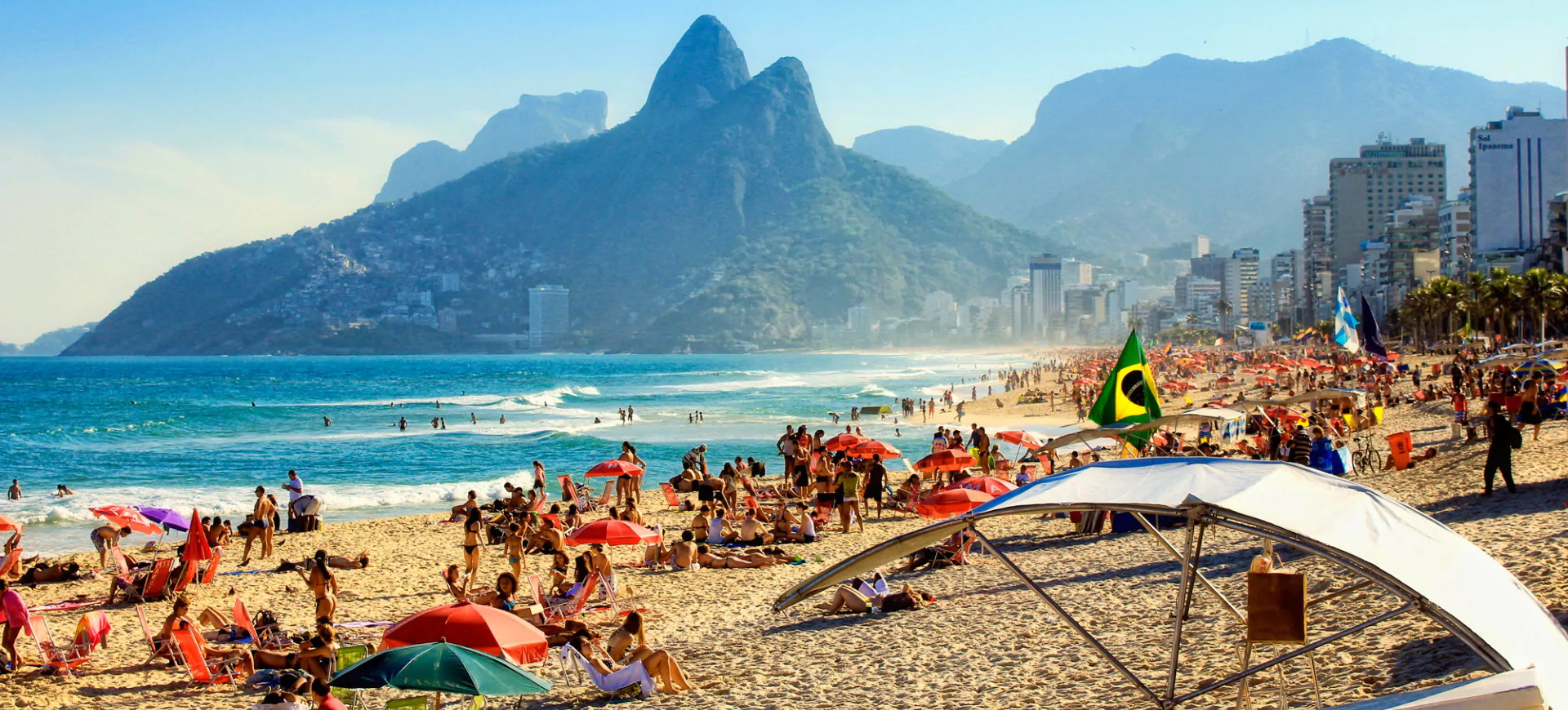 Preparing for your trip to Latin America
With tropical beaches to icy glaciers, ancient ruins to natural wonderlands, thick rainforest to wild Patagonian plains, a holiday to Latin American is the trip of a lifetime.
Whether you're planning to visit as part of a guided tour, or if you're backpacking on a budget, keep these tips in mind so you can leave your travel nerves at home.


Before you go
Stock up on supplies
Prepare a medical kit before you leave. With a communication barrier, it may be difficult to find what you're looking for at pharmacies or supermarkets, so it's best to be prepared. Bring a kit with plenty of sunscreen, insect repellent, Imodium, bandaids, wipes and panadol.
It's also a good idea to check what vaccinations you may need for the countries you're visiting, especially if you're travelling with a family or visiting remote or rural areas. Vaccinations for Hepatitis A, rabies, typhoid and yellow fever are all good precautions for this part of the world.
Shop for insurance
A comprehensive travel insurance plan can cover everything from lost or stolen money and passports, to medical expenses. It's something to consider, depending on your style, group size and length of travel. But budget options also exist. Try a comparison site to find what you need.
Be sure to keep a copy your policy safe with other valuables, like passports, spare cash and emergency credit or debit cards. If you do need to make a claim, in addition to a police report, be sure to get the contact details of those who can act as a witness, such as hotel staff.
Pack the right equipment
Suitcase or backpack? Sandals or hiking boots? Bumbag or daypack? Consider what kind of activities you'll be undertaking and pack accordingly. Be as practical as possible – with guided tours, a travel suitcase will be fine. For budget travellers, a 60-80 litre backpack will be more practical.
Also consider sturdy, practical shoes for walking and possibly hiking. It's also a great idea to bring a strong water bottle, sunglasses, and an umbrella or rain poncho to have handy in a daypack.
Learn a little Spanish
Spanish is the most common language spoken in Central and South America. So before you leave, think about learning some basic words. This will add a new dimension to your travel, even with basic words like 'hello' ('hola'), 'please' ('por favor') and 'thank you' ('gracias').
It's also a good idea to write down (and keep handy) translations for common items and phrases to use in emergencies (or download an app with offline mode). If you're not confident with learning another language, consider looking into guided tours with a reputable operator.


On the road
Staying safe
In hotels, use safes and lockboxes to your store passports and valuables. And don't be tempted to drink unfiltered tap water, even at good hotels. Instead, be mindful of carrying a bottle of water in your daypack with you at all times, so you'll never be caught out.
While out-and-about, keep backpacks and bags zipped up and locked. And be wary of thieves by making sure money, cards and phones are out of sight and not kept in a single bag or purse. For more travel safety, check the Australian government's SmartTraveller website.
Money, money, money
Cash is king. But while ATMs are generally easy to come by in most major towns and cities, some smaller towns or places off the beaten track may not have an easy way to access money. So, it's a good idea to keep spare cash handy, in case of emergencies.
While most Visa or Mastercard credit and debit cards will work at ATMs, be sure to get a card that saves you on international transaction and ATM fees. Travel cards are an option, while some banks, like ING, will refund most international fees, including ATM fees.
Phoning home and finding WiFi
Be careful of roaming on your Australian phone plan. If it suits your travel, look into a roaming plan from your telco. Meanwhile, WiFi at cafes, hotels and hostels can be surprisingly good for general web browsing. Just remember that video calls may struggle during peak times.
For longer trips, it may make sense to get a local SIM card with a data plan. Often these options can be found at airports. Hotel staff and tour guides can also point travellers in the right direction. If you choose to go without, be sure to download offline apps for maps and translation.


And… Have fun!
And the most important part? Have fun! Whether you're travelling as part of a guided tour or going it alone, whatever your level of comfort, South America is a big continent full of fun, surprises and adventure.